Tiempo de lectura:
3
mins
The participants in the WRC2 category are reaching the finish line of the first leg of the Arctic Lapland Rally Finland. Esapekka Lappi has set a great time with the Volkswagen Polo R5, standing out among the drivers of its category for several seconds.
Nikolay Gryazin is the next driver among the WRC2, but already eight seconds behind the Finnish driver, and a teammate on this appointment with Movisport. The Volkswagen Polo R5s have been the fastest.
Andreas Mikkelsen set the third best time 10.8 seconds behind Lappi and 2.8 seconds behind Gryazin. His compatriot Eyvind Brynildsen, also riding a Skoda Fabia Rally2 Evo, stopped the clock seven seconds behind Mikkelsen, in provisional fourth position.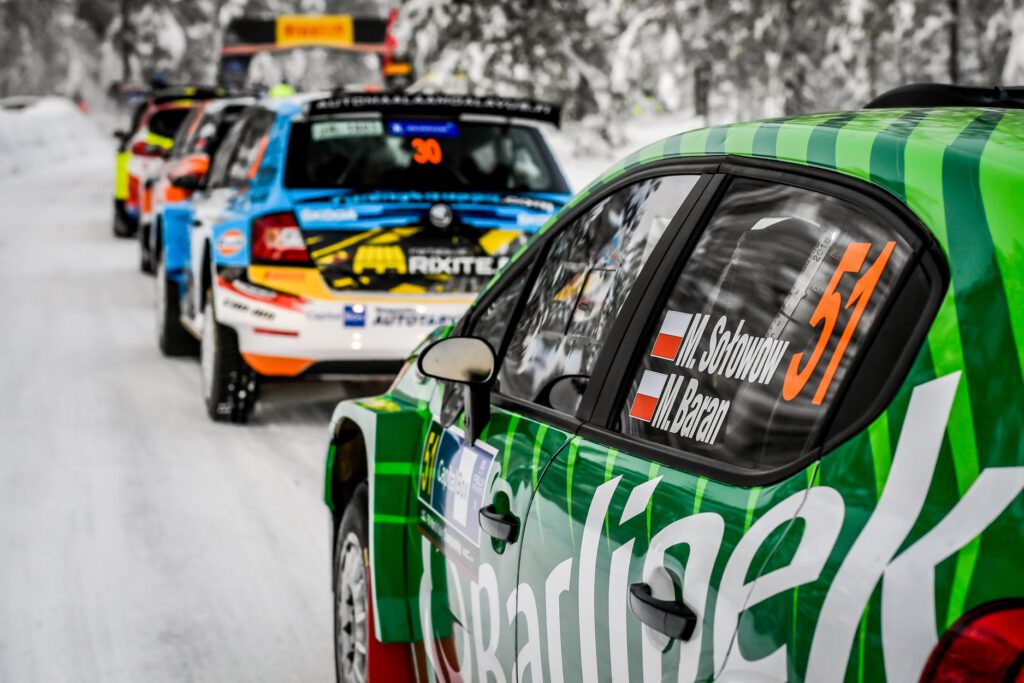 The next two finishers (fifth and sixth) were the Ford Fiesta Rally2 of Adrien Fourmaux and Martin Prokop. The young Frenchman finished 26.7 seconds behind Lappi. Prokop, for his part, finished further behind, 54.3 seconds behind the Finnish competitor.
Jari Huttunen, another of the favorites, has said goodbye to the first changes due to an engine failure in the Hyundai i20 R5. This is how TC-1 ended among the WRC2 participants, separated by "categories" between the different brands present:
| | | | | | | | | | |
| --- | --- | --- | --- | --- | --- | --- | --- | --- | --- |
| 1 | 25 | E. LAPPI | J. FERM | Polo GTI | WRC2 | RC2 | 16:40.6 | | |
| 2 | 27 | N. GRYAZIN | K. ALEKSANDROV | Polo GTI | WRC2 | RC2 | 16:48.6 | +8.0 | +8.0 |
| 3 | 20 | A. MIKKELSEN | O. FLOENE | Fabia Evo | WRC2 | RC2 | 16:51.4 | +2.8 | +10.8 |
| 4 | 22 | E. BRYNILDSEN | V. ENGAN | Fabia Evo | WRC2 | RC2 | 16:58.4 | +7.0 | +17.8 |
| 5 | 21 | A. FOURMAUX | R. JAMOUL | Fiesta Mk II | WRC2 | RC2 | 17:07.3 | +8.9 | +26.7 |
| 6 | 29 | M. PROKOP | M. ERNST | Fiesta MkII | WRC2 | RC2 | 17:34.9 | +27.6 | +54.3 |