Tiempo de lectura:
< 1
min
We already checked it at the shakedown on Friday morning. Any small mistake in the Arctic Rally Finland can mean the final abandonment due to the abundant snow. And even more so without fans in the sections. Lorenzo Bertelli experienced a similar situation in the first stage of the morning.
The Italian competitor, accompanied by Simone Scattolin, lost control of his Ford Fiesta WRC in a fast right-hand corner. After lightly touching a block of snow, he has lost the back of the car. This fact has forced them to leave after getting stuck.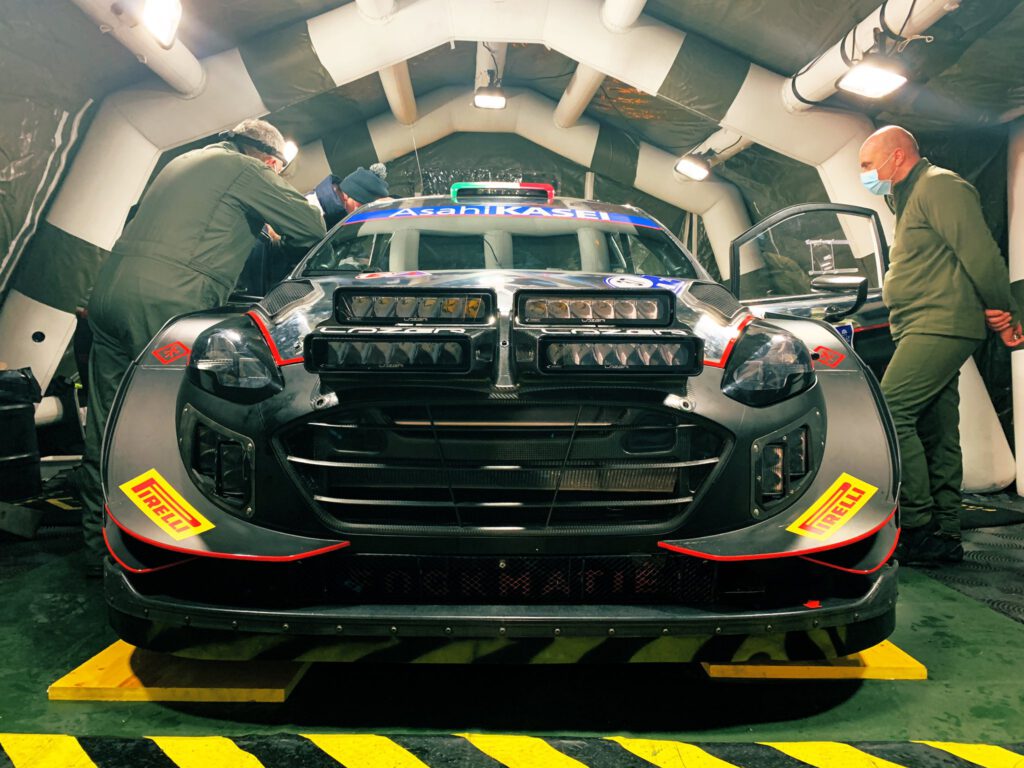 Fortunately, the car has stayed away from the main line, a fact that has allowed the rest of the drivers to complete the special without any problem. Otherwise, preventing the correct passage of the participants, the section would have been neutralized.
The Italian, on his return to the World Rally Championship, was running in sixteenth position with the Fiesta WRC of his property. Fortunately, despite the great scare, they have not suffered heavy damage.
This has been the Bertelli mistake, recorded by the WRC+ cameras and shared by Rubén Pérez (@RubnPerez) on his Twitter account: