Tiempo de lectura:
3
mins
The market in the world of rallying always brings us pleasant surprises. The Italian team / dealer Car Max / Evo Rally has put one of their Toyota Corolla WRC units up for sale (they have several owned and some others sold). Specifically, we are talking about chassis number 678, with few World Championship rallyes but with an interesting story.
The beginnings of the car go back to Rally Australia in 1999, with Didier Auriol at the controls. The Frenchman said goodbye to the championship after a short road trip against a tree. He was unable to continue due to engine problems. Soon after, it was rebuilt with number 678 TTE (Toyota Team Europe), which we are going to talk about today.
Since 2000, the car has competed in four rounds of the World Rally Championship. Markko Märtin achieved the best result at the 2000 Rally Cyprus, sixth place. Harri Rovanperä or Thomas Rådström also took control of the car in the same year.
From 2002 to 2019 he did not leave Ireland. Its first owner there was Austin MacHale. He used it in local and English rallies, including the WRC Great Britain. This competitor owned two Toyota Corolla WRCs, a Subaru Impreza and another Ford Focus (the last two former officers).
John McCarthy, another Irishman, was the next lucky guy to enjoy the drive from 2004 to 2006. Three years later, in 2009, he came to Eddie Power, who has kept him pristine for nearly ten years. He didn`t achieve any relevant results in local rallyes, but he enjoyed it to the fullest.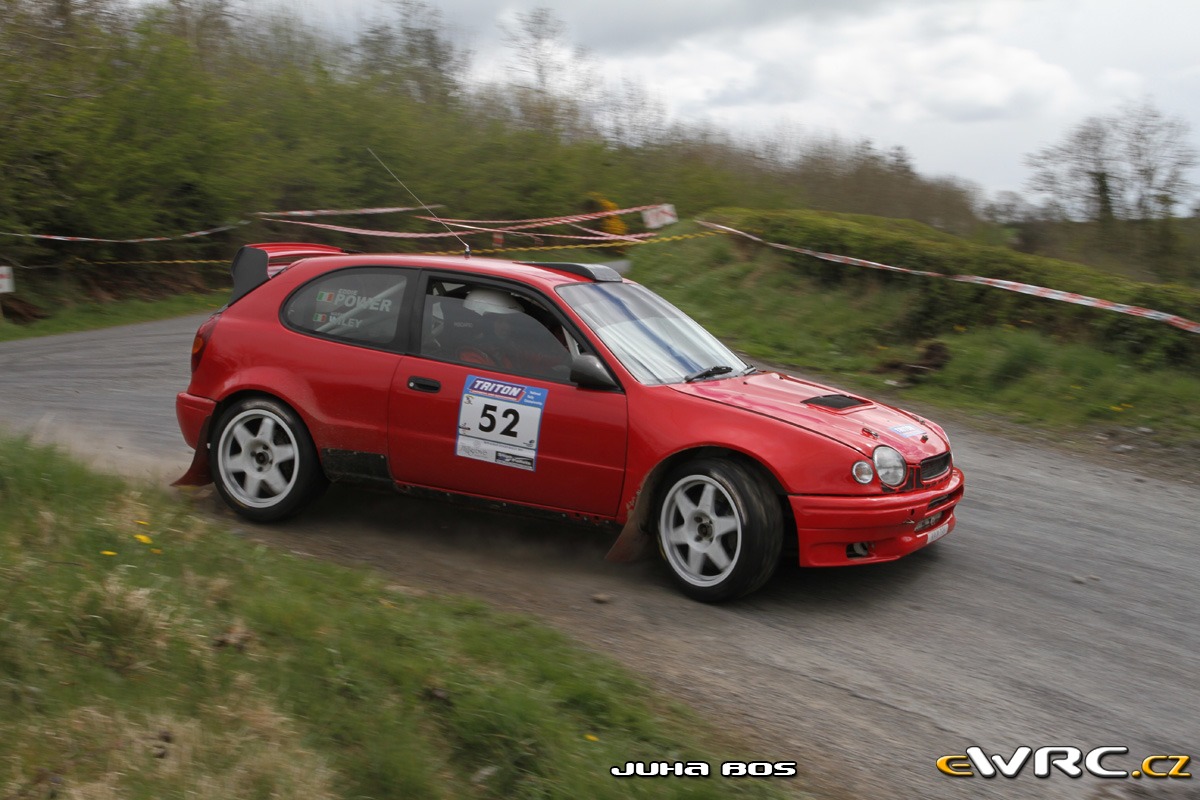 Recently, after joining the Italian team, a team of professionals carried out a restoration to the millimeter. Bodywork, mechanics, rebuilt shock absorbers, parts, carbon panels, new seats … They have left a new car, without any kilometer traveled on the road.
This is stated by the sellers in the ad description (click here): "There are no words to describe this car, just new. It is in incredible condition and needs to be seen live to appreciate it and realize the real condition. 100% usable car. It also deserves a place in an automobile collection for its condition and history".
The Evo Rally team has several more cars owned in a movie state. They currently have three Corolla WRCs, several Fiat Punto S1600, Abarth S2000, Lancia Delta Integrale … The following images say it all: