Tiempo de lectura:
2
mins
Stage 9 of the 2021 Dakar Rally is taking place in Neom. It has a total of 579 kilometers, 465 timed timed. In it, the majority on gravel, the edition in the Cars category could be decided definitively.
Stépehane Peterhansel dealt a fatal blow to his rivals at just the right moment, with three days remaining to finish the event. The Frenchman, aboard the Mini team, was again the fastest, nailing exactly twelve minutes to his direct rival, Nasser Al-Attiyah.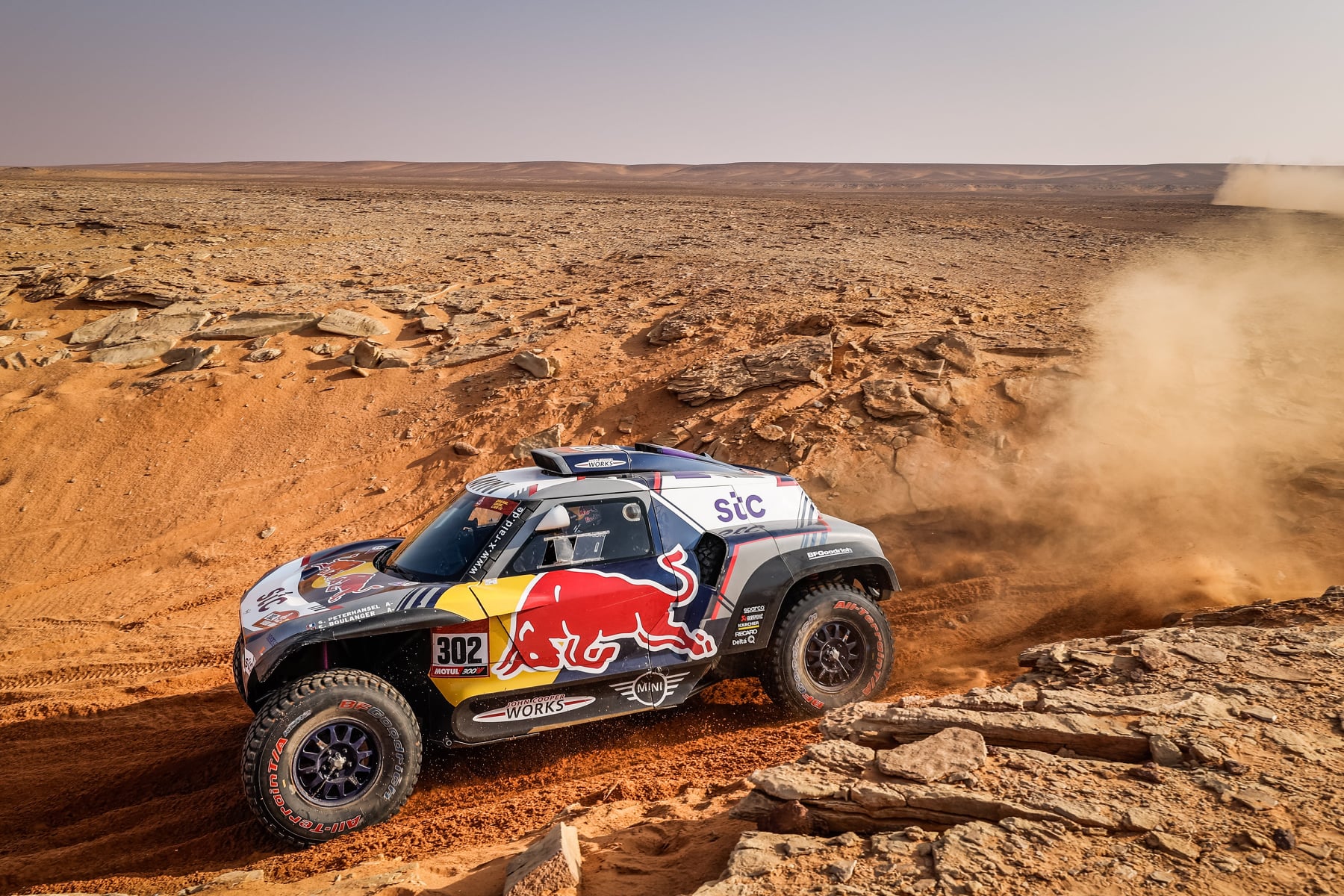 The Qatari, who opened the track, has not found the rhythm at any time during the stage. Three days are many, and more in the case of the Dakar, but things seem to be opting for Monsieur Dakar. The difference between the two, in favor of the French, amounts to 17 minutes and 50 seconds.
Carlos Sainz and Lucas Cruz have lived a very gray day. The Spanish, as confirmed by the organization, have suffered a brake problem. This mishap has forced both to stop, reaching the finish line with a 22:30 loss over Peterhansel. The podium, yes, is still safe. The difference with his partner amounts to one hour and two minutes.
Sébastien Loeb starred in one of the most characteristic images of the Dakar Rally yesterday, demonstrating his toughness. The Frenchman, accompanied by Daniel Elena, was forced to leave after a double puncture on the BRX. Numerous problems for the award-winning French competitor in this edition.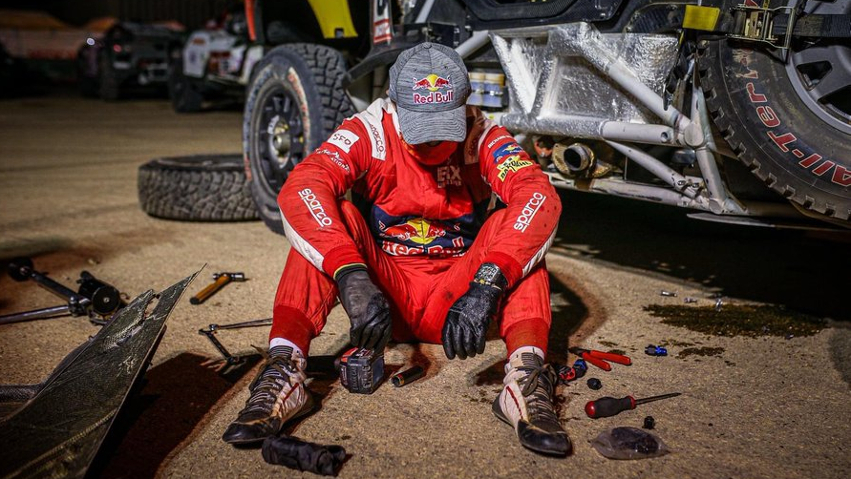 We are waiting for the arrival of more participants to complete the stage of the ninth stage.