Tiempo de lectura:
4
mins
Luis Vilariño is one of the most experienced riders in the Galician Rally Championship. After his regional title in 2013 on board a Mitsubishi, he disappeared from the sections -subtracting some sporadic appearance- for six years. The Coruña, if the COVID-19 allows it, will enjoy a major challenge with its new mount in 2020. Before telling all this, Tramalón wanted to know your opinion on other interesting topics.
Q: You have driven many cars in your sports career. Do you miss any in particular?
A: The Renault Clio S1600. That saddle gave me a different feeling. Also, in the best years (the "boom") of this category with various brands, there was a very nice fight. I also have very good memories of the Renault Megane Maxi. I regret selling it.
What do you think of your Citroën DS3 R5?
It`s a car that adapts perfectly to our objectives despite being one of the least updated in the category. I need to learn, since my last best car, the Mitsubishi Lancer Evo X, was very different. It's been six years and it takes a while to get back to fighting head-on. The tests we did in Cantabria with KRS, added to Rallye of A Coruña, helped us to discover different settings and a correct setting in different conditions.
How do you see the level of the Galician Rally Championship?
It's amazing. Having eleven R5 vehicles on the starting line of A Coruña shows that we are going through a good year. Basically, it's a higher level than the Spanish Rally Championship. If a national driver comes to race here, he has to fight to win, as there are very fast drivers. In A Coruña we hadn`t rhythm, but in other circumstances we would have been higher up.
The feat of Ivan Corral with the Galician Championship is commendable. We always complain about the poor cash prizes, and now in Galicia they have been won.
Do you think this championship is going through the best time in its history?
I don`t know if the best, since there are factors that limit it, but of course it is a great moment. We went through a few years of downturn, but he's recovered. It comes to mind the year of my title, in 2013, when we were fighting for the championship two or three drivers. This year the people will enjoy a very powerful championship…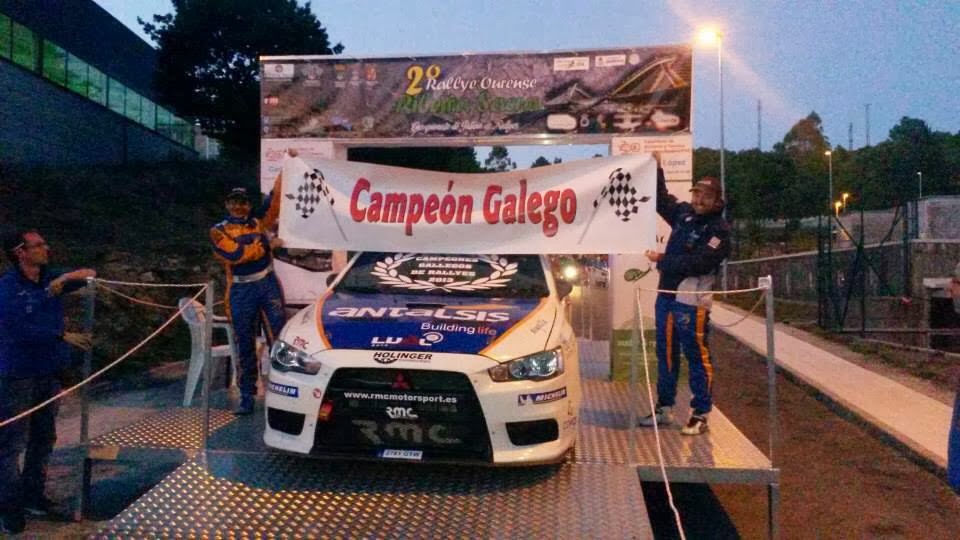 Your plans change for this year…
Yes, we will do the Spanish Championship in full, at least eighty percent (if the current situation for the COVID-19 allows it). The help of Tyres Motorsport, a distributor of Hankook tyres in Spain, is essential. Therefore, we will no longer test the Galician region when assembling these compounds from now on. We ran in A Coruña, the home rally, to enjoy and have a good weekend among friends and family. KRS is helping us with the setup and assistance will be provided by our Santa Apolonia team.
Do you want to dispute a special rally in Spanish Championship?
I really want to do them all. Although I dispute the Peugeot Challenge in 2004 and 2005, in addition to racing with the Renault Clio Sport years ago, all rallies and their specials have changed. The Rallye de Sierra Morena had never run it before.
Do you have a special objetive?
No. I find it difficult to enjoy the "go out to win" mentality in all races. It is something that must be worked with effort and many races. As an example, at the Rallye de A Coruña, I drove the car differently in all the stages to check which was the most effective and fast.
The current illusion is also considerable thanks to my team. I have in attendance five young people from the Catholic University of Avila (UCAV Racing) who help in all they can. They work, they have knowledge and they want to do great. Without them and the whole group of people and sponsors behind the project, nothing would be possible.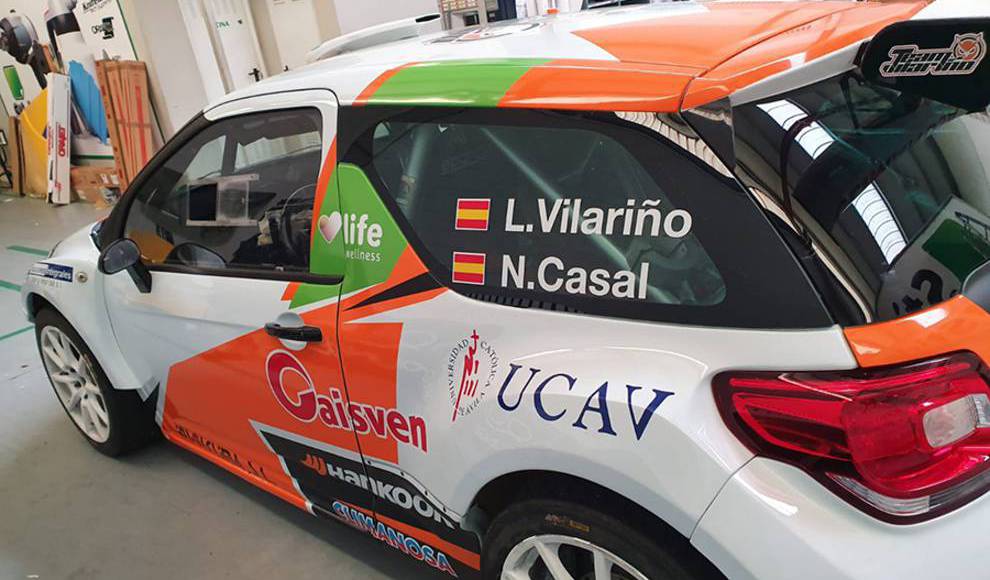 The 2020 calendar is an unknown. Do you want to dispute other races before starting CERA?
Yes, we don't know what might happen this year. But yes, we want to go elsewhere to add kilometres. The car is just finished, with engine, gearbox… we must roll. The European Rally Trophy Iberia, to increase experience in Portugal, is also very attractive.
We discard out going out in Galicia because of our tyres (Hankook). We could run, but it's not worth going back so far in the entry list. For example, we could not take the exit behind the R5 car. The regulation would make us leave far behind without the Pirelli. If this were to change, there wouldn`t be problem running in my community this year.
Finally, would you like to try the gravel championship?
I would love to. It's an idea I've had in mind many years ago. But before we try it out, we would take a specific course to learn on gravel. I had the opportunity to drive a Car Cross recently and the sensations it offers as a driver are indescribable.
Thanks to Luis Vilariño for his kindness and to Rallye Imagen for giving us his photograph.