Tiempo de lectura:
2
mins
The Rally Islas Canarias, the last scoring round of the Spanish Asphalt Rally Championship, was full of surprises. Some were pleasant, others had a very different tone. Luis Monzón's case belongs to the first group. Great result for the entire Auto-Laca team, which ended the year in style.
Luis Monzón and José Carlos Déniz (Citroën C3 R5) finished the season with a good results. In the Rally Islas Canarias, the test of the year, the canaries obtained a victory in the Canary Islands Asphalt Rally Championship, a goal they had been pursuing for months.
Also, with the title award of the Las Palmas Bp Rally Championship. As if that were not enough, after several years, they returned to the absolute podium of the Spanish Asphalt Rally Championship. And now, to round off, they finished in the top ten with the teams from the European Championship. They finished sixth the first day.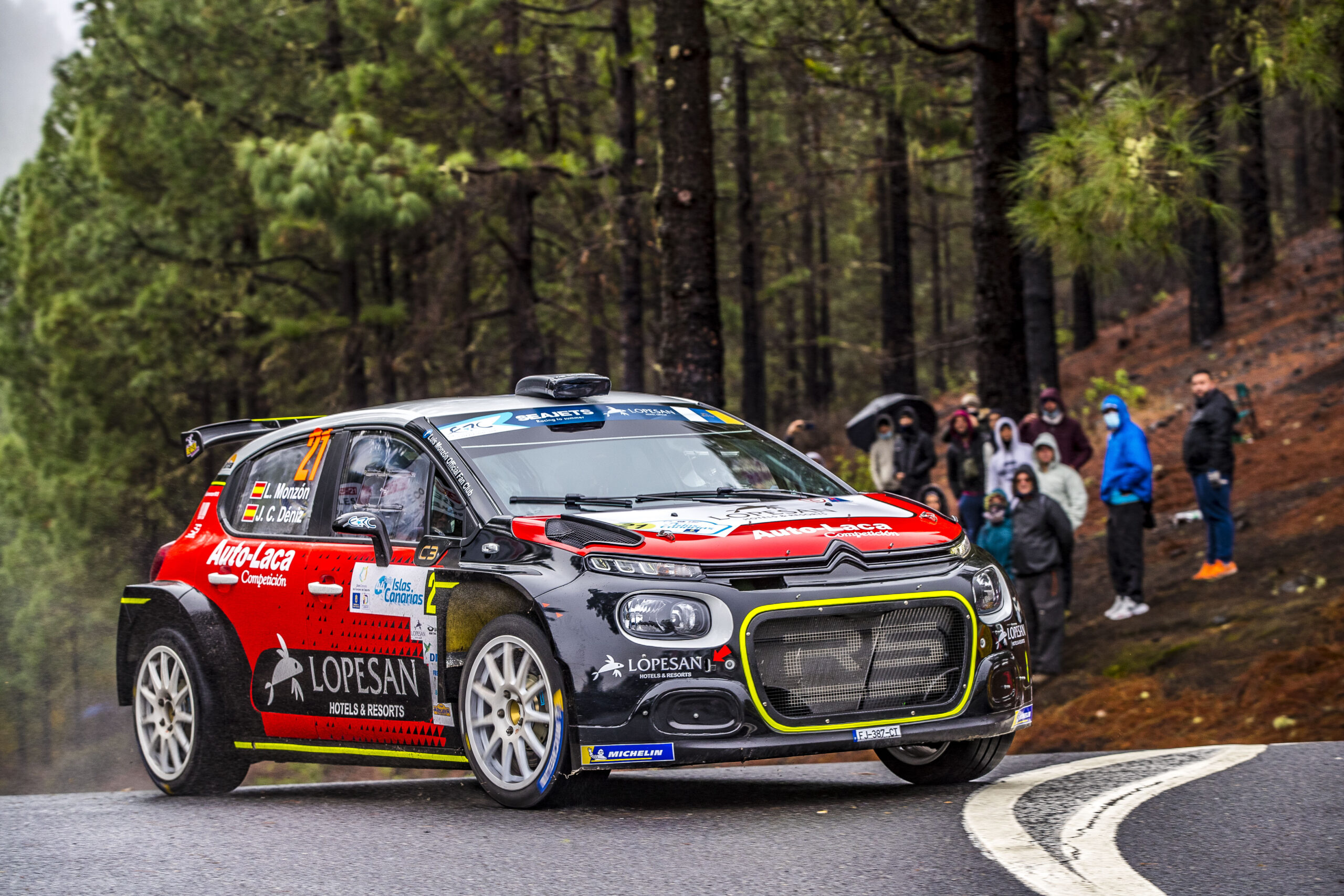 These have been the statements of the aforementioned driver: "It was possibly the most difficult rally of my entire sporting career. The conditions have been the most changeable and it was impossible to hit the tires. In the same section you could find everything .
There were so many levels of grip that you had to be improvising at all times. Of course, when it rains, it rains for everyone, depending on the order of departure you found one section or another. In the end the gearbox began to give some problems, but we were able to keep the first place in the regional and get back on a podium in the national, "explained the Lopesan and Auto-Laca rider.
Despite his long career, Monzón stated that winning the Islas Canarias Rally in the regional section "is always special". "Of course, that podium in the Spanish Rally Championship. The whole team really wanted to end the year with a victory against those who have been our rivals in the regional and taking us as a prize the provincial title makes it even more special".
"More than mine, this championship belongs to the whole team. They have made an effort throughout the year to give me an increasingly better car. On this occasion I would like to highlight the role of Urri Arias, who has been helping me since 2013, and Armide Martín and his entire technical team. With them and with the illusion of a person like Ángel Ramos and the entire Auto-Laca Competition Team, I will remember this season with great affection. "