Tiempo de lectura:
3
mins
The 46 Subida al Garbí will be held on December 12 and 13. It will be a very special edition, in homage to Laura Salvo. We already have some confirmed surprises. One of them will be the return of Luis Flores.
The Valencian is an old acquaintance of the Spanish mountains. He raced for several seasons in the Spanish Hillclimb Championship, winning it in 2005 aboard his first Peugeot 206 WRC (acquired that same year). A very important title, since he managed to defeat the "Superutirsmos" of Méndez, Hernández or Fombona.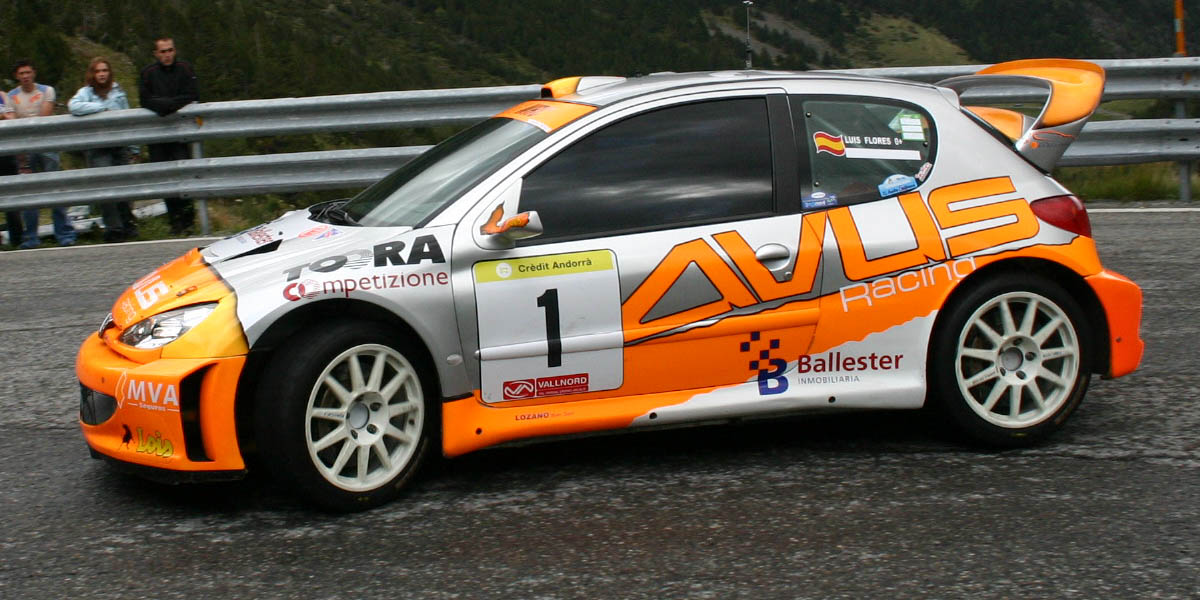 The Valencian rider hasn`t raced for almost four years, and will return to competition, with his current 206 WRC, to pay tribute to Laura Salvo: "I am a friend of the family, Laura came with me as a co-driver training many times … We will be in the Garbí for her and for her entire family, as a tribute ".
About the race, he told us the following: "We have no race pace since we have been unemployed for a long time, and we will not do any tests either. Therefore, we will go directly to Garbí. I will take the first and second sets very calmly, trying to score a better time in the last one. The only objective will be to enjoy one of my favorite races. "
A very special Peugeot unit
It is one of the Peugeot 206 WRCs belonging to the second evolution of the brand. Flores reached an agreement with the French to buy it in 2008. Specifically, this car corresponds to chassis two, but it was rebuilt after a strong accident in a World Championship event (with parts taken from the other unit, but practically new).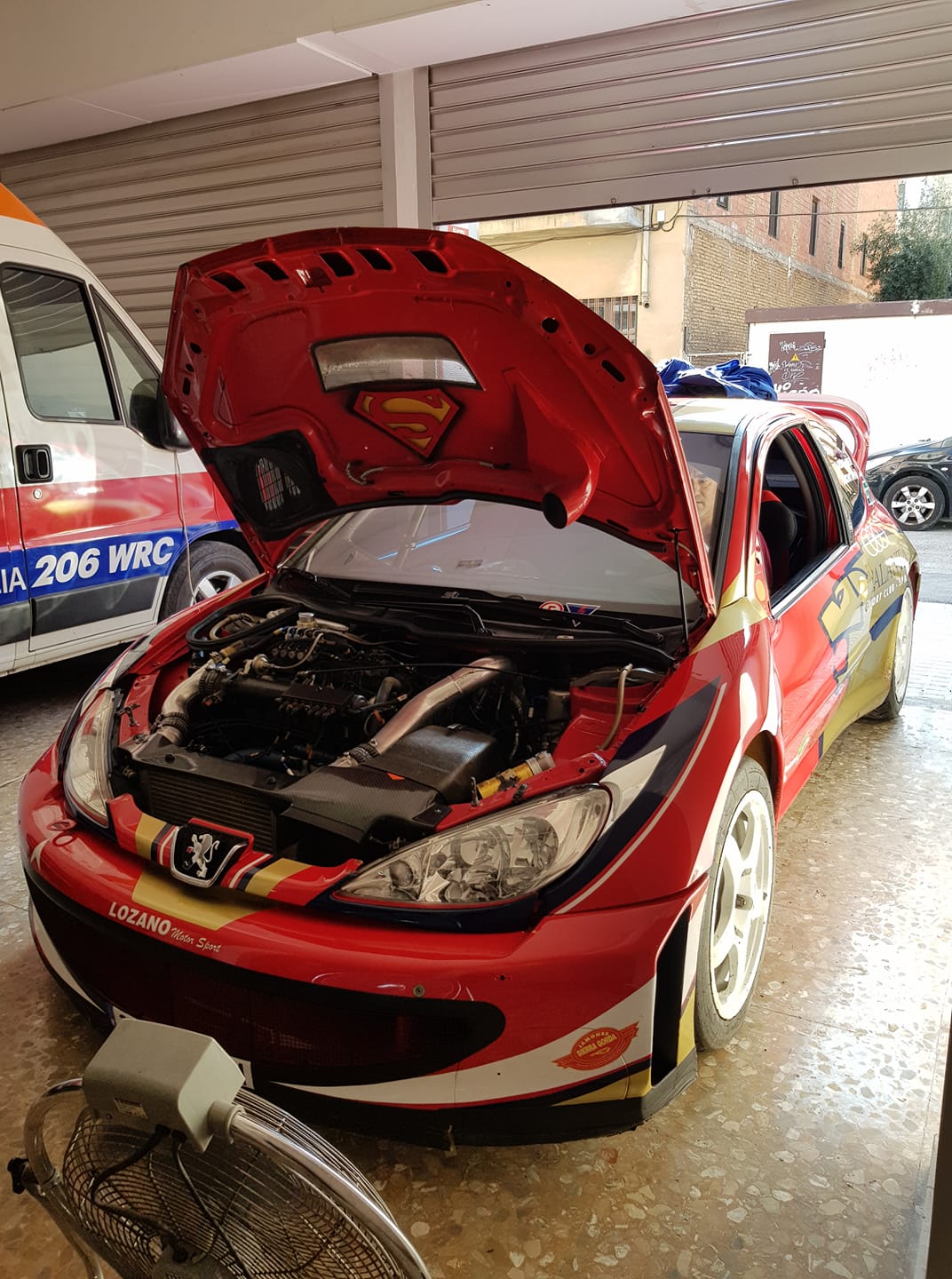 Flores is a regular rider at Hillclimb Championships, where he enjoys the most. In addition, he declares himself a fan of top-class cars for this type of event: "The WRC is not the most effective car for climbs, but it is very versatile. You can run rallies, rallysprints or climbs, whatever you want, always with great performance".
In addition, he admits to Tramalón: "This is possibly one of the newest 206 WRC units in the world. Since we have it, I have competed in very loose events. In addition, we have reviewed and revised it several times".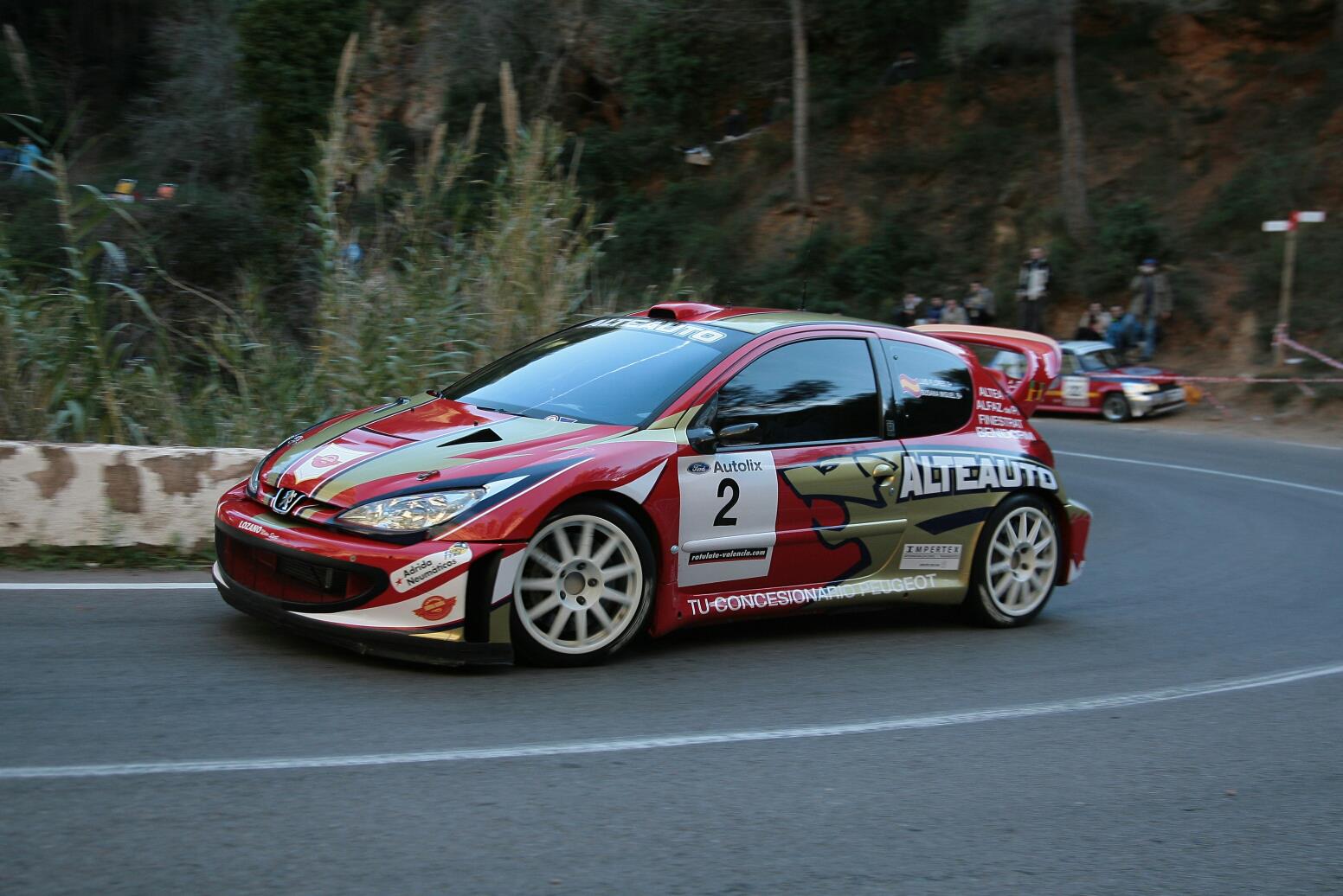 El Garbí, for the moment, without fans
This was the statement issued by the organization on November 20:
"The 46 Subida al Garbi will be held, as of today, without an fans. The resolution issued by the Generalitat prohibits the attendance of fans to sports events. Specifically, it is the resolution of 11/6/2020 of the Conselleria de Universal Health and Public Health of the Generalitat Valenciana, published in DOG No. 8946 of November 6, 2020.
Specifically, section 1.22.1 indicates the following: "The measures relating to sporting events that must be held without an audience are regulated" As indicated in the sixth section of the aforementioned resolution: "Its entry into force will be at 00 : 00 hours on November 7, until 23:59 hours on December 9, 2020″. We will see what decision the leaders make from that date.