Tiempo de lectura:
2
mins
Last week we had the opportunity to make a live with José Antonio "Cohete" Suárez, one of the drivers most acclaimed by the fans in all the sections. The Asturian has achieved titles such as the Spanish Championship of Gravel 2017 or the 208 French Rally Cup in 2015. Many stretches and experiences behind him after several seasons in the Junior World Championship and with Peugeot in the WRC2 or the ERC.
Suarez has always been advised by the best. Carlos Sainz gave him the necessary push to reach the WRC with the Peugeot 208 R5, a car "that did not live up to the category", as Suarez said. For Suárez, the two-time WRC world champion has been "pivotal" throughout his career. They are still working together today. Fernando Alonso is also one of the "most important" pillars of his sports career.
After the years of Peugeot and Hyundai, the Asturian and his team released a program in 2019 together with Recalvi and the Fabia R5 Skoda. It seems that they were right, as Pravia's points out: "The situation turned around quite a bit. It was exhausting to have so many breakdowns. In 2018 we could have won the Spanish Championship, we had a chance to win". However, they didn`t find the necessary fortune.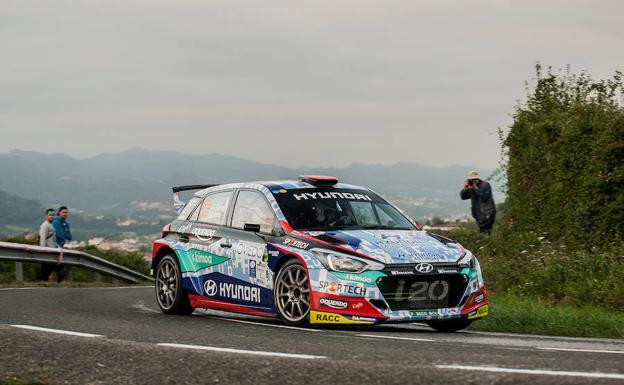 With the Skoda Fabia R5 "things changed". The victory achieved at the Rally of Asturias was key: "It served to reaffirm me, we managed to win the two pilots who were fighting for the absolute championship", says the Asturian rider. However, at the Rallye RACC in Catalonia everything was worse than expected: "Since the Monday Test there was no rhythm needed with the car. We played an intelligent role and ended up as the first Spaniards, "he said.
Despite not having the opportunity to test the new Fabia R5 for the confinement, Suárez shows itself wanting to go out to roll: "The car looks very good. The engineer of the brand told me that there was a difference between 0.3 and 0.6 seconds per kilometer with the previous Fabia. I think we are going to have a lot of war. Physically and mentally I feel strong and eager, as well as the great co-driver and the team.
Thank you and good luck Suárez!