Tiempo de lectura:
2
mins
The legend gets a little bigger. A few minutes ago, Stéphane Peterhansel took over the 2021 Dakar Rally, and with this there are already fourteen in his record. The Frenchman has controlled the race from the first moment aboard a fast and effective Mini.
Peterhansel and his co-driver, Edouard Boulanger, managed the stage perfectly again today, aware of the wide lead over Al-Attiyah. Finally, the difference was fifteen minutes on the Qatari and more than an hour on Carlos Sainz and Lucas Cruz, who completed the podium.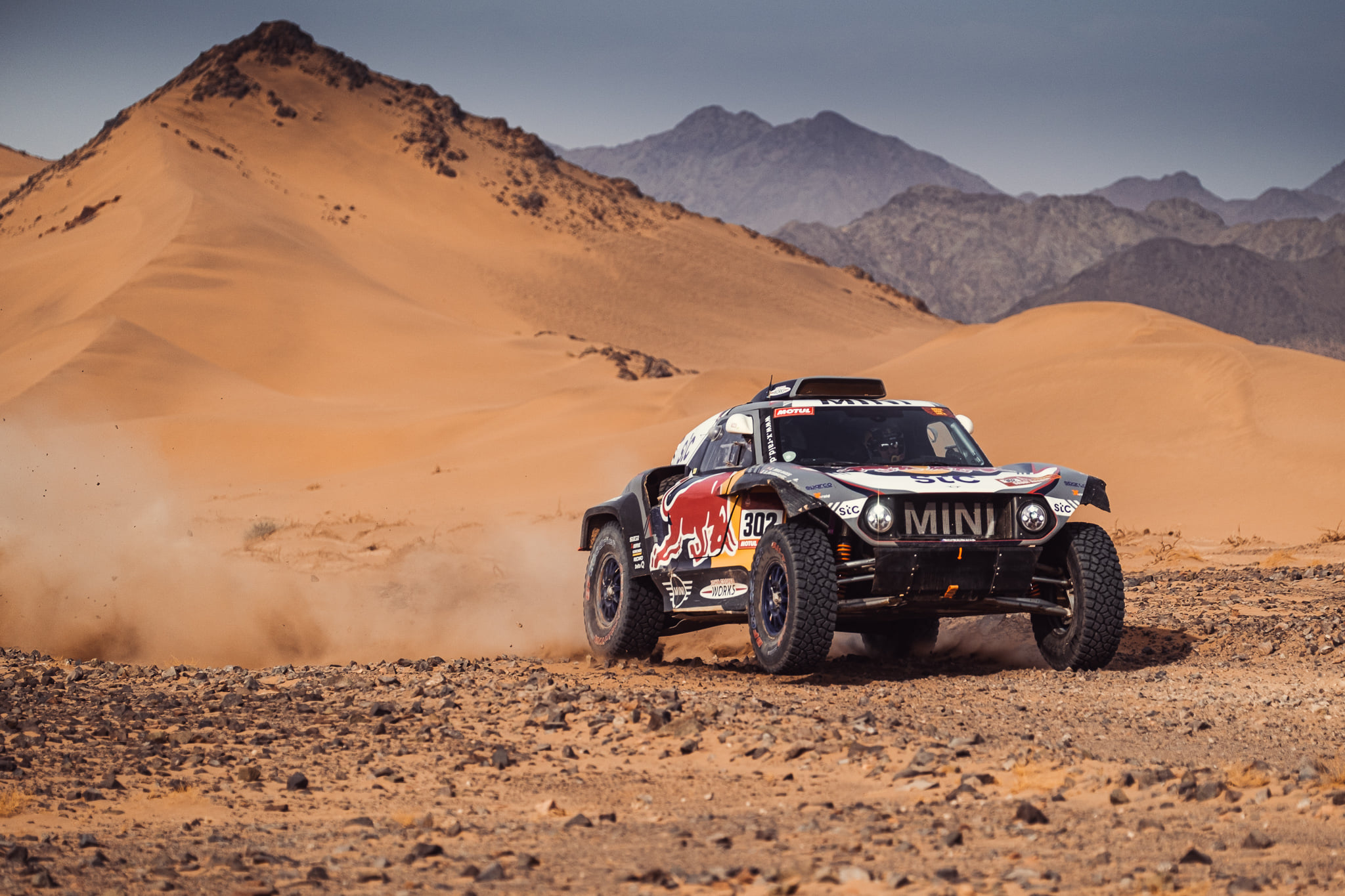 The Spanish have managed to finish the Dakar with a new stage win. It has not been an easy edition for them (as for the rest of the pilots). Punctures, navigation problems and the like have complicated this rally. Not for nothing it is the toughest race in the world.
Jakub Przygonski, in a Toyota, finished fourth, also having a great race. Another of our representatives, Nani Roma, has completed in the top five in the general classification. Superb premiere for Prodrive's new machine, the BRX Hunter T1.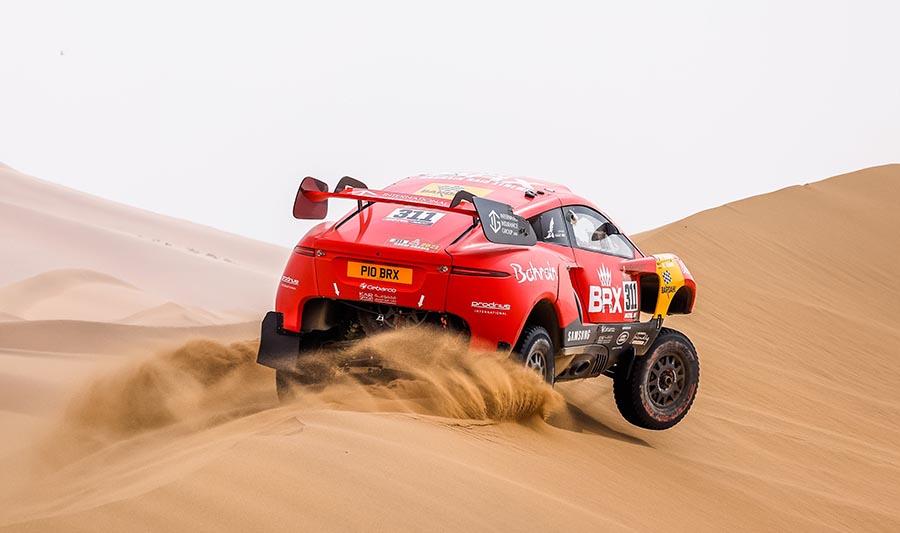 Clasificación general de coches (provisional)
Stéphane Peterhansel/Edouard Boulanger (Mini) – 44h 27:11
Nasser Al-Attiyah/Mathieu Baumel (Toyota) a 14:51
Carlos Sainz/Lucas Cruz (Mini) a 1h 01:57
Kuba Przygonski/Timo Gottschalk (Toyota) a 2h 36:03
Nani Roma/Alex Winocq (BRX) a 3h 22:48
Khalid Al Qassimi/Xavier Panseri (Peugeot) a 3h 29:31
Vladimir Vasilyev/Dmitro Tsyro (Mini) a 3h 29:38
Giniel De Villiers/Álex Haro (Toyota) a 3h 58:39
Martin Prokop/Viktor Chytka (Ford) a 4h 10:21
Cyril Despres/Mike Horn (Peugeot) a 4h 50:09