Tiempo de lectura:
2
mins
Tramalón en Directo received on Friday another very special guest from Andorra, Gerard de la Casa. The very brave rider of Gedith Center told us during the live time really interesting things about his spectacular cars. A fast driver and always loved by the fans.
"The jewel of the crown", as he himself says, is the Renault 5 Maxi Turbo, an authentic collector's item. A device that forces the driver to be at full capacity at all times. Among his collection, he also highlighted the Seat Ibiza Kit-Car, for its "ease of handling and passing by curve", recalling his M3 E30 Gr. A of the years 90: "Ibiza is like a Mini M3", he said. The Mercedes 190 considers it "very special" because of its "ease to deal with".
Four Hillclimb has the fortune to use two WRC: The first, and most common for years, Seat Cordoba. For him "the most reliable" of all his cars, and the Subaru S14 WRC, his latest acquisition, ex Solberg. The latter has given more problems to the Andorran and his team Baporo: "Especially at the beginning it broke a lot, and the english people passed a little from us", he said.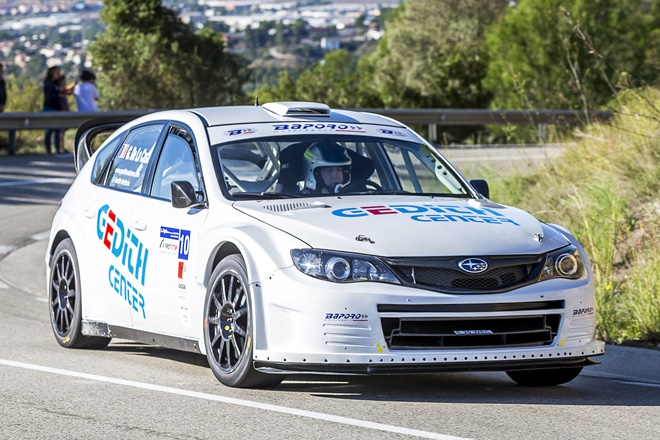 The only category that is pending in his sports career is that of GT. The Andorran confirmed the great interest in a car of these characteristics for 2021: "There are many brands here, like Audi or Lamborghini. However, Porsche has a spectacular customer service as well as being very reliable and fast. "The shots can go that way", confirmed to Tramalón.
These are other of their cars "dreamt" in a future: the BMW M3 E30 Gr. A, with which ran Mountain in the 90's, and the Subaru Impreza WRC 22B, a "real racing car". De la Casa did not contemplate the option of selling any of their current cars: "If I have the opportunity I want to keep them. Seeing them every day in the garage is amazing, "he noted.
We thank Gerard de la Casa for his time and we invite you to see the full interview, really interesting and attractive, by clicking on the following link. See you Tuesday at 19:00 with Fombona!