Tiempo de lectura:
2
mins
Dakar Rally: Today's stage has just ended in the car category. The participants were ahead of the special from Bisha to Wadi-Ad-Dawasir, with 685 kilometers (457 timed). After them, we can confirm the change of leaders.
Nasser Al-Attiyah, one of the drivers who lost the most time yesterday for the starting position, set the best time of the special with his Toyota, recovering much of it. This result serves the Qatari to place third in the general classification.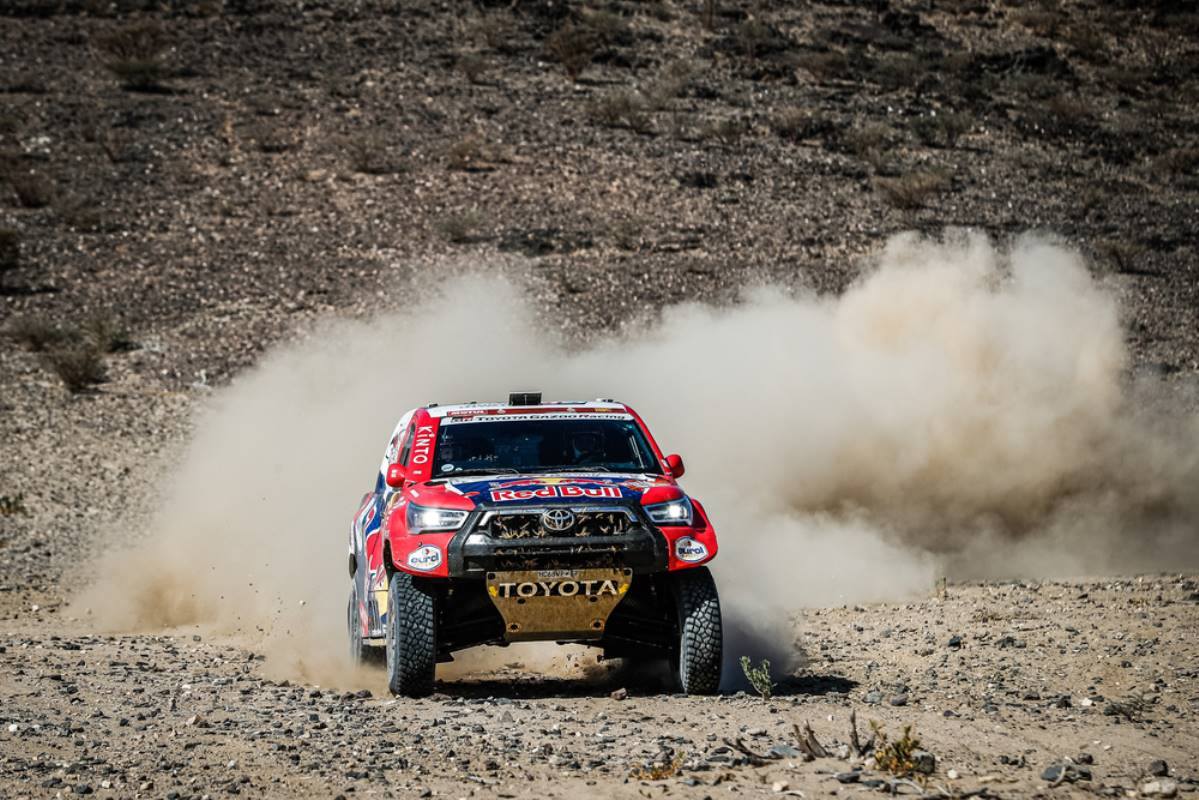 Among the Mini we have a change of position. Stéphane Peterhansel is the new leader, with 6:37 minutes ahead of Carlos Sainz and Lucas Cruz. Yazeed Al-Rajhi, for his part, was fourth today with the other Toyota. A result that serves to place him sixth overall.
According to various media, Sainz and Cruz have suffered power problems in the Mini's engine. Fact that, added to a navigation error, has caused the loss of leadership and a few extra seconds today. Nobody is exempt from problems in the most difficult rally in the world.
Classification of stage 2 in Cars (provisional):
Nasser Al-Attiyah/Mathieu Baumel (Toyota) – 4h 03m 14s
Stephane Peterhansel/Edouard Boulanger (Mini) a 2:35
Carlos Sainz/Lucas Cruz (Mini) a 9:17
Yazeed Al-Rajhi/Dirk Von Zitzewitz (Toyota) a 10:24
Mathieu Serradori/Fabian Lurquin (Century) a 10:27
Sebastien Loeb/Daniel Elena (BRX) a 16:53
Brian Baragwanath/Taye Perry (Century) a 17:21
Kuba Przygonski/Timo Gottschalk (Toyota) a 17:49
Vladimir Vasilyev/Dmitro Tsyro (Mini) a 20:38
Bernhard Ten Brinke/Tom Colsoul (Toyota) a 21:38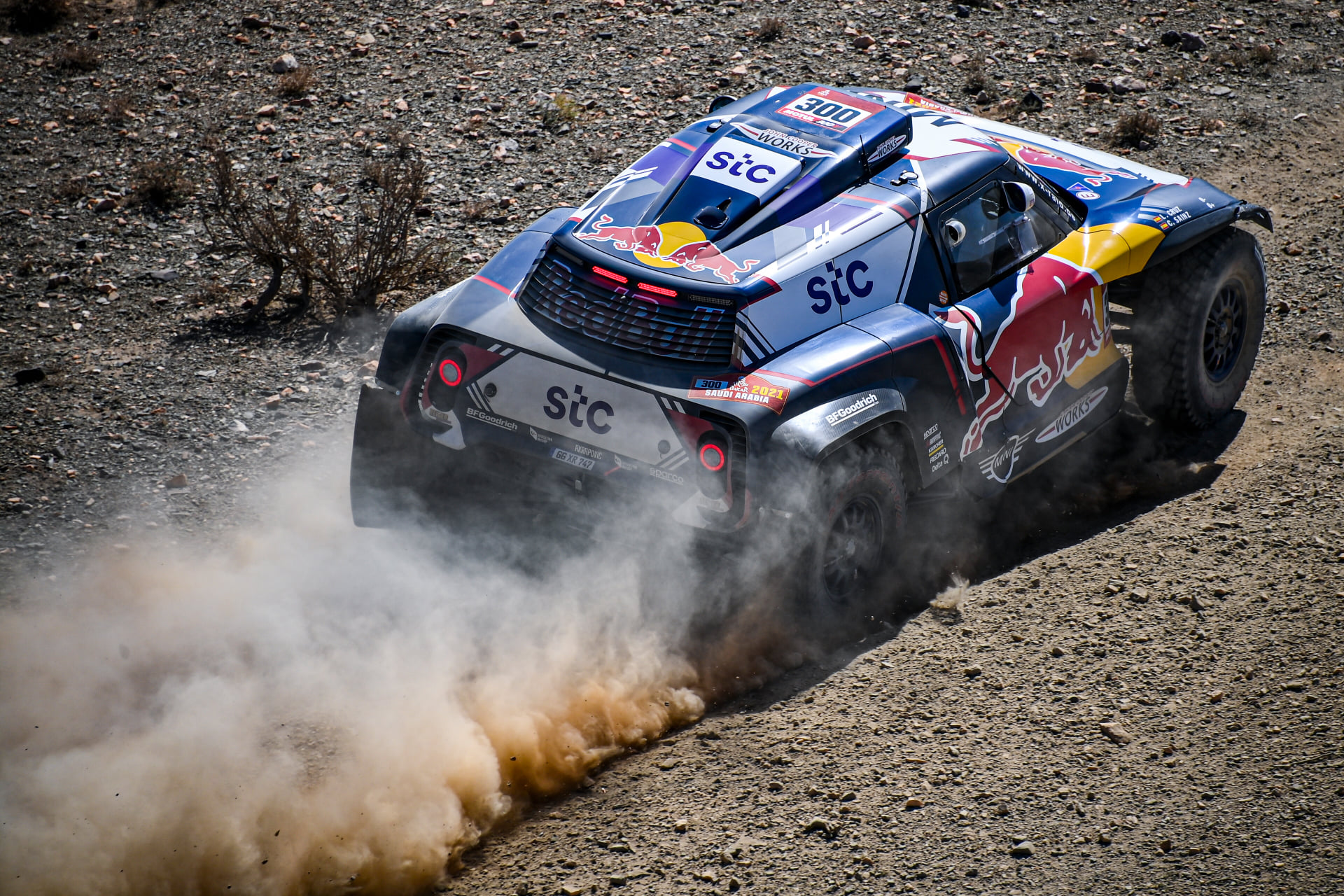 General:
Stephane Peterhansel/Edouard Boulanger (Mini) – 7h 17m 18s
Carlos Sainz/Lucas Cruz (Mini) a 6:37
Nasser Al-Attiyah/Mathieu Baumel (Toyota) a 9:14
Mathieu Serradori/Fabian Lurquin (Century) a 14:21
Kuba Przygonski/Timo Gottschalk (Toyota) a 24:27
Yazeed Al-Rajhi/Dirk Von Zitzewitz (Toyota) a 27:32
Sebastien Loeb/Daniel Elena (BRX) a 36:40
Brian Baragwanath/Taye Perry (Century) a 37:51
Bernhard Ten Brinke/Tom Colsoul (Toyota) a 41:49
Nani Roma/Alex Winocq (BRX) a 41:55