Tiempo de lectura:
< 1
min
Cristina Gutiérrez had confirmed her speed, proving to be one of the surprises and revelations of the Dakar Rally in the T3 category (light prototypes). On the way to stage eight, on the motorway, her OT3 gearbox said enough. Gutiérrez and her co-driver François Cazalet were unable to solve the fault, saying goodbye to the race.
This couple managed to win the first and seventh stages (yesterday's), in their category (T3, light prototypes). The rhythm was still very good despite several problems, such as a broken shield, which caused the team to lose valuable time in the general classification.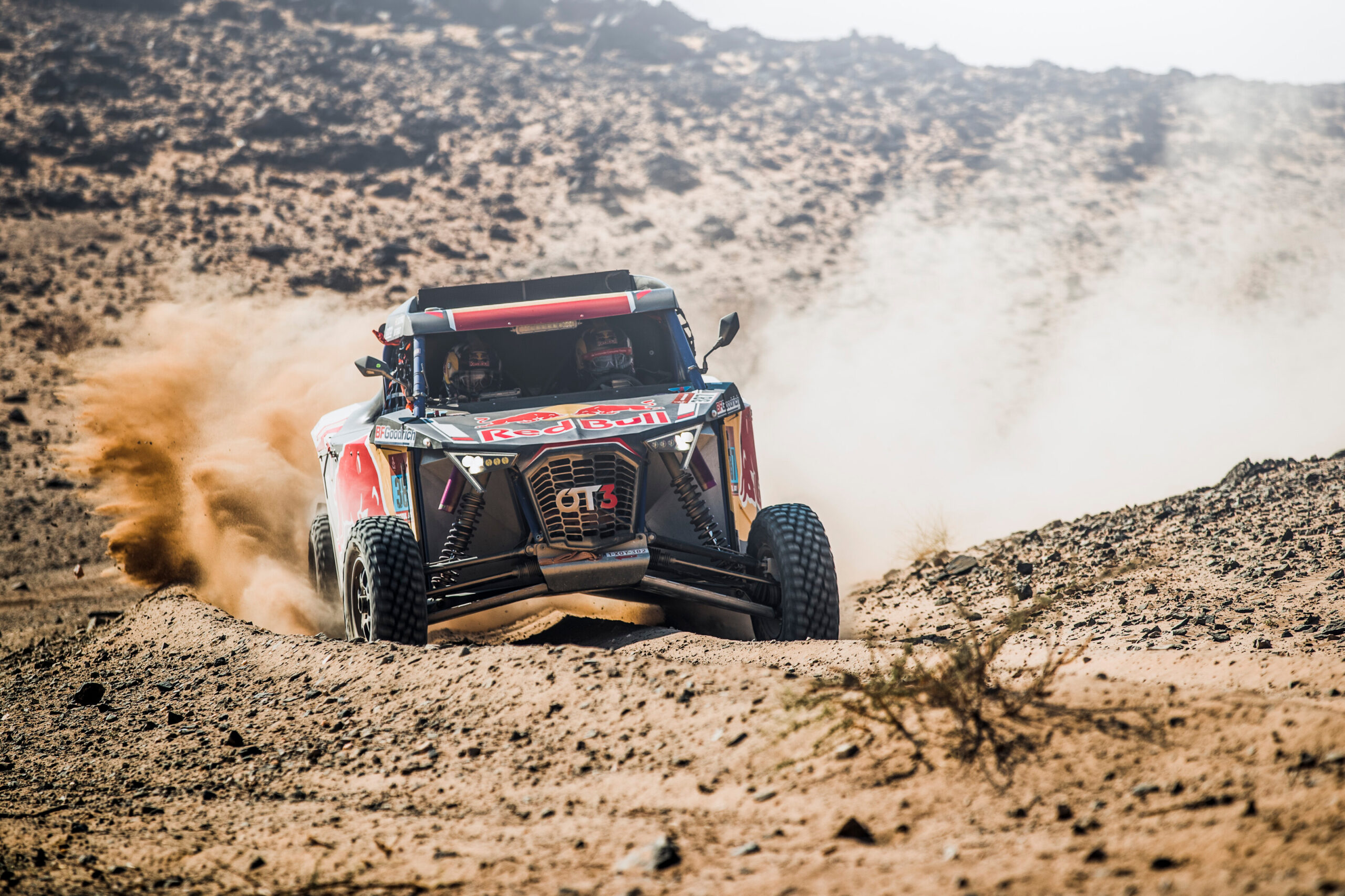 As Gutiérrez herself has confirmed, the idea is to rejoin to help her Red Bull teammate, Seth Quintero. The 18-year-old American is having a magnificent career, leading the solvency category T3.
Words of Cristina Gutiérrez after the abandonment:
We are very sad to communicate that on the way to stage 8, our gearbox has broken and we haven't been able to continue. Now try to rejoin and support the team @redbulloffroadjuniorteam We have to get the positive side of things out and be happy with the pace of race we've been carrying. Thanks to the entire team, engineers, mechanics, managers and creators of this great impulse for young people.