Tiempo de lectura:
2
mins
Craig Breen has been one of the drivers who has run the most rallys so far this year. Together with MRF Tires, he has focused on developing the tire for 2021, immersed in the European Rally Championship. In addition, he has played two single events in the World Rally Championship.
The Irishman joined Hyundai in 2019, as a rotational driver alongside Sebastien Loeb and Dani Sordo. This year he has entered two rounds with the WRC. One was in Sweden, where he finished seventh. In the other, Estonia, it achieved one of its best results, a second place.
DirtFish has published that the continuity of Sordo and Breen, after the departure of Loeb, is likely in 2021. "Obviously, I would love to stay and get back in the car next season. It would be great to help Hyundai Motorsport chase a third world championship", says Breen in a statement to the aforementioned media.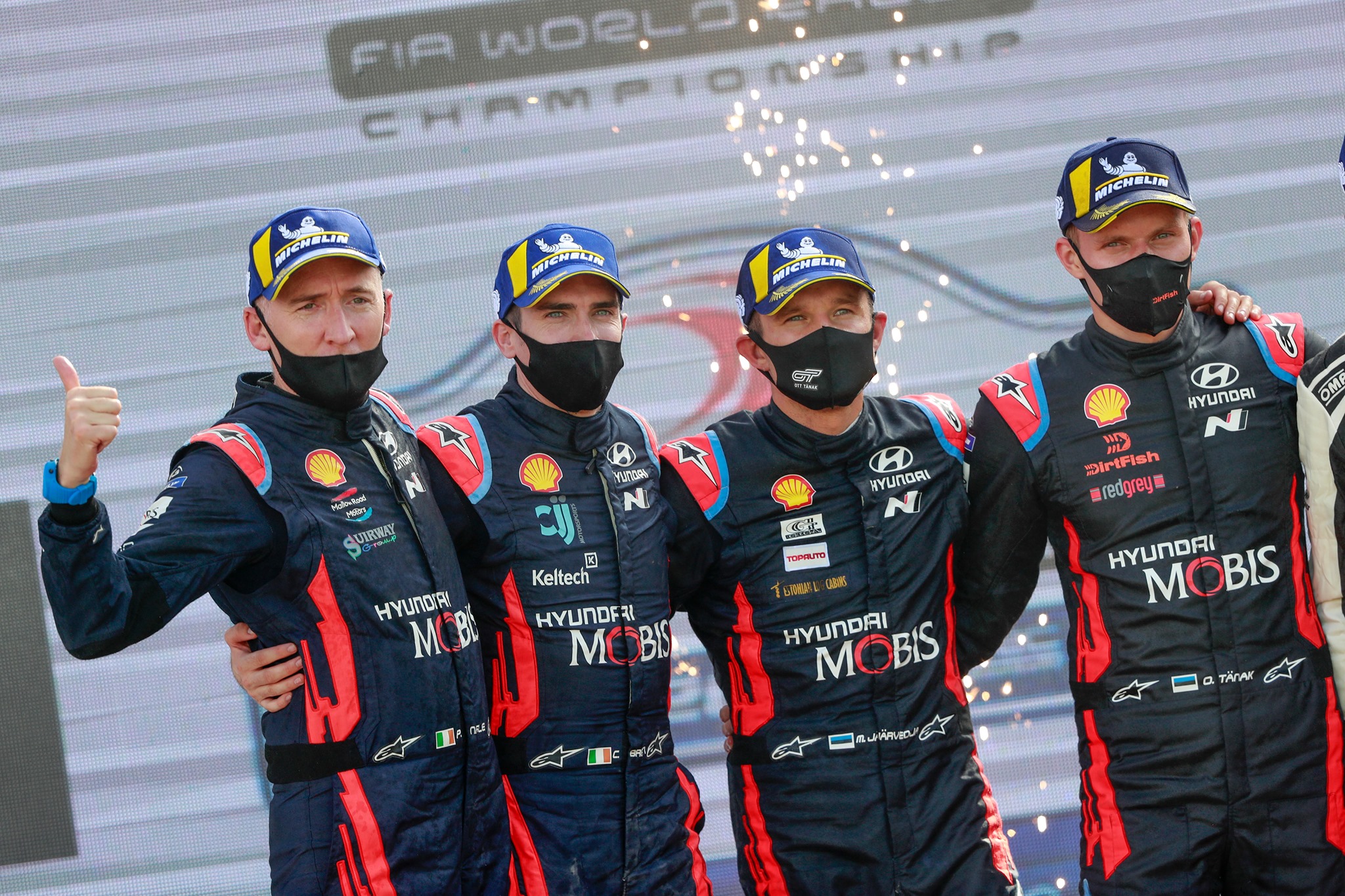 Andrea Adamo is also very satisfied with Breen's performance: "In Estonia he was incredible. He also agreed to be part of Hyundai doing other things, like various tests or the ERC with the R5 and MRF. He was always there for us. Until now. I haven`t confirmed it, but I would say that its continuity would be deserved".
Dani Sordo, for his part, had a spectacular season finale after his victory in the Rally of Sardinia and third place at Monza. Without a doubt, the Cantabrian has been key to the achievement of a new constructors' title for the Koreans. It is also expected to move forward.