Tiempo de lectura:
7
mins
Luis Climent gave us all a joy with his return to rallying this weekend. He competed in the Rally of La Nucía, with an Oscarsan Sport Ford Fiesta R5, MRF tires and Nacho Avino on his right. Tramalón has spoken with the Valencian driver about this test and several other things. Don`t miss it.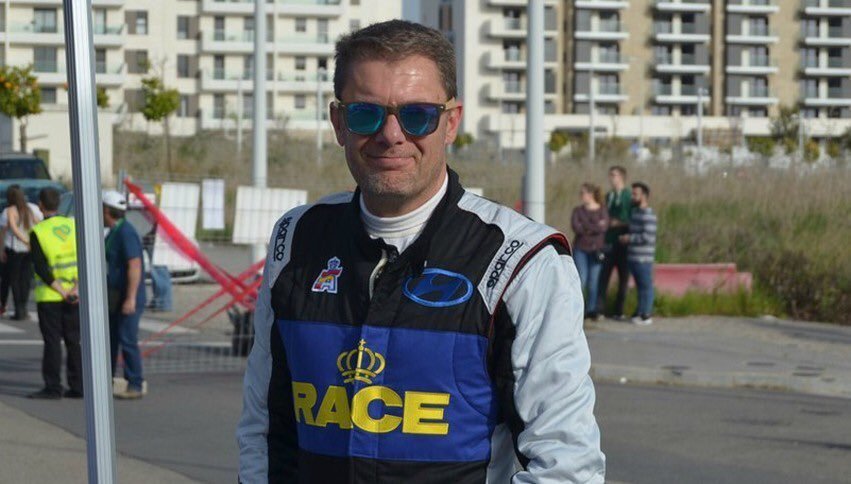 First of all, your idea for the season was to participate in single races with a Subaru, right?
The truth is that the experience was very well. It was a pity that we could not use the wednesday's test as a real test with the dry hard compound. We did those tests during the race, and it was a shame.
When did the participation in the Rally La Nucía come about? Did you expect it?
Not at all. The idea came at the end of the week before the event, with registrations practically closed. I received a call from Óscar Palacio (Oscarsan Team) proposing to race with his Ford Fiesta R5. We found it interesting and we agreed.
Of course, we had things to tie, such as tires. I called Fernando, the head of MRF Tires for Spain, and he agreed to help me to make the project done. Finally, I needed a co-driver: if the driver of the car is rusty, we needed someone in good condition (laughs). Nacho Aviño accompanied us on this adventure. It has given me the freshness and knowledge of the car that I did not have.
Although everything was closed at the last minute, the illusion to do so was great, we went ahead with it.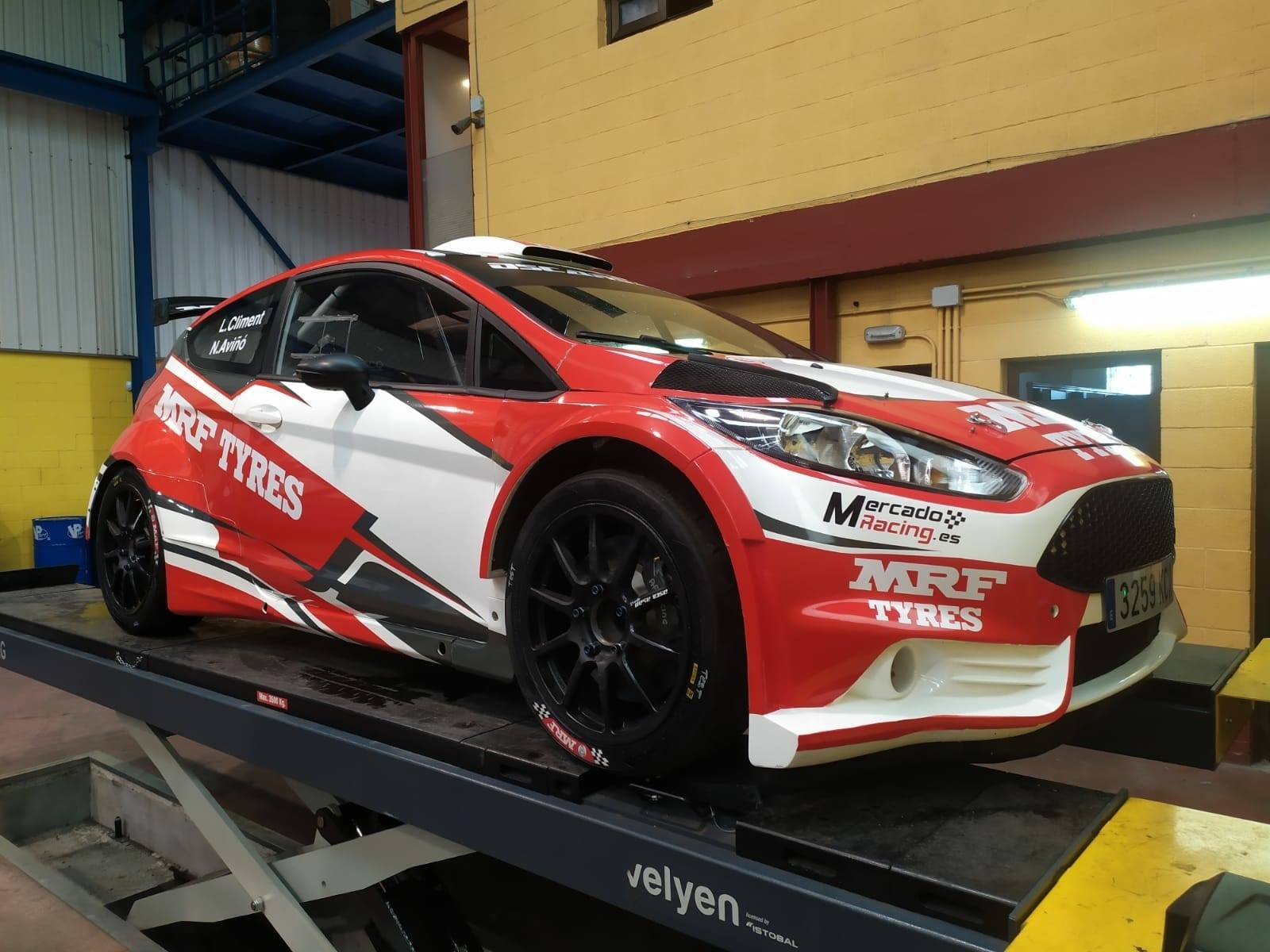 How were your first feelings after the tests?
We were unlucky during the test, because it didn't stop raining all morning. In those conditions, you can't really test a car of that category for the first time, it's very complicated. In addition to that, we were not able to test the dry tires either, and we used the full water set of tyres that were available from MRF.
It served to find out where the gear lever and handbrake were. Nothing at all. When I finished, I think I had more unknowns than before I started.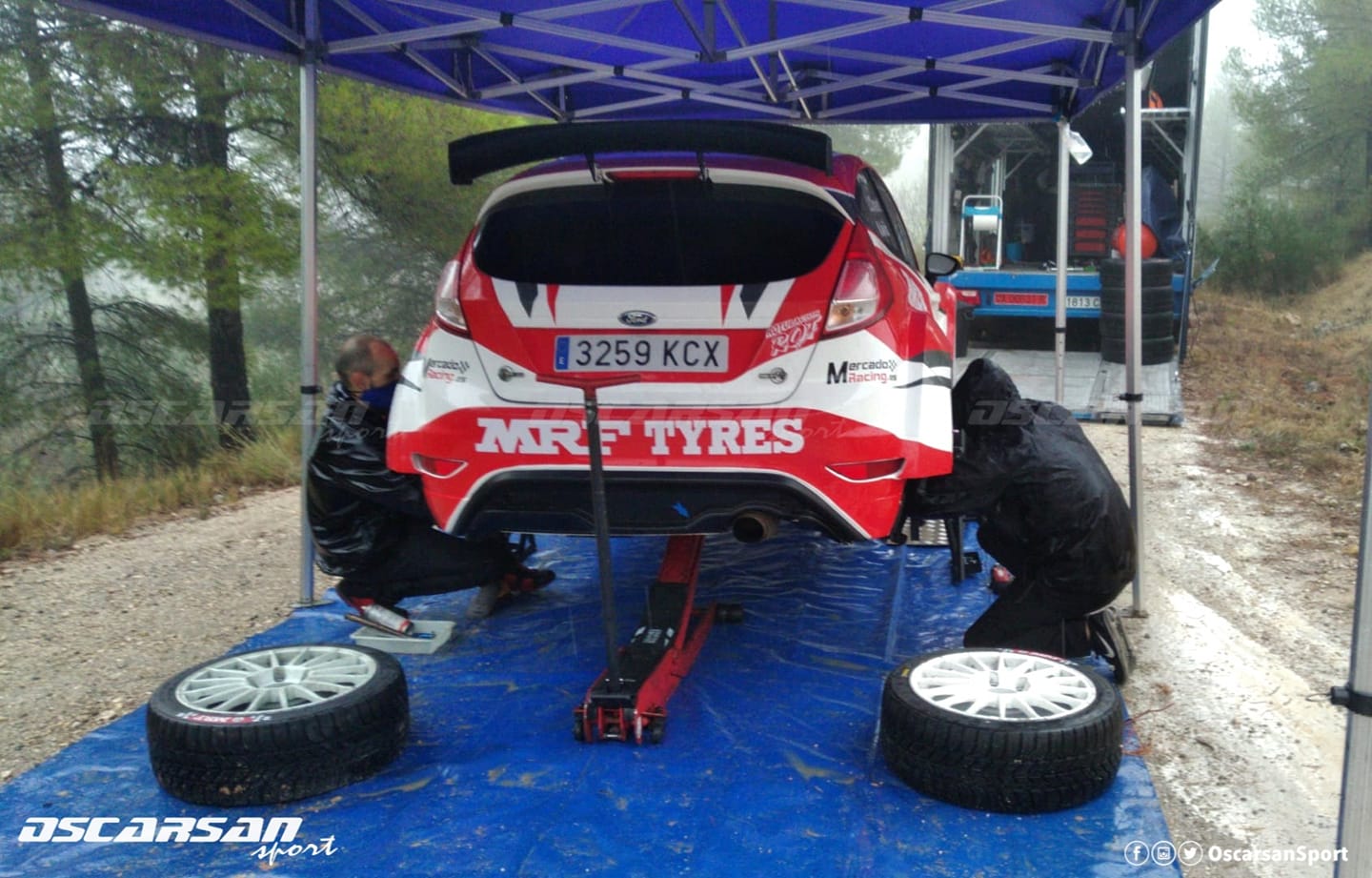 Saturday morning arrives and, without warning, the storm of the year falls. How did that situation catch you?
It was something that none at the rally expected, a complicated moment, We used up the only one available water set of tyres during the tests on Wednesday, since the forecast did not indicate rain for the day of the test.
We were convinced, at nine o'clock on Friday night, that the rally would be totally dry. The surprise came when, at five in the morning, I woke up to the sound of the water itself.
Therefore, we had a problem. He was dribbling and we had no tires for those conditions. In addition, as if that were not enough, due to the conditions of the test, we had a dry hard compound fitted to all the rims (due to the grip and the temperatures that were expected).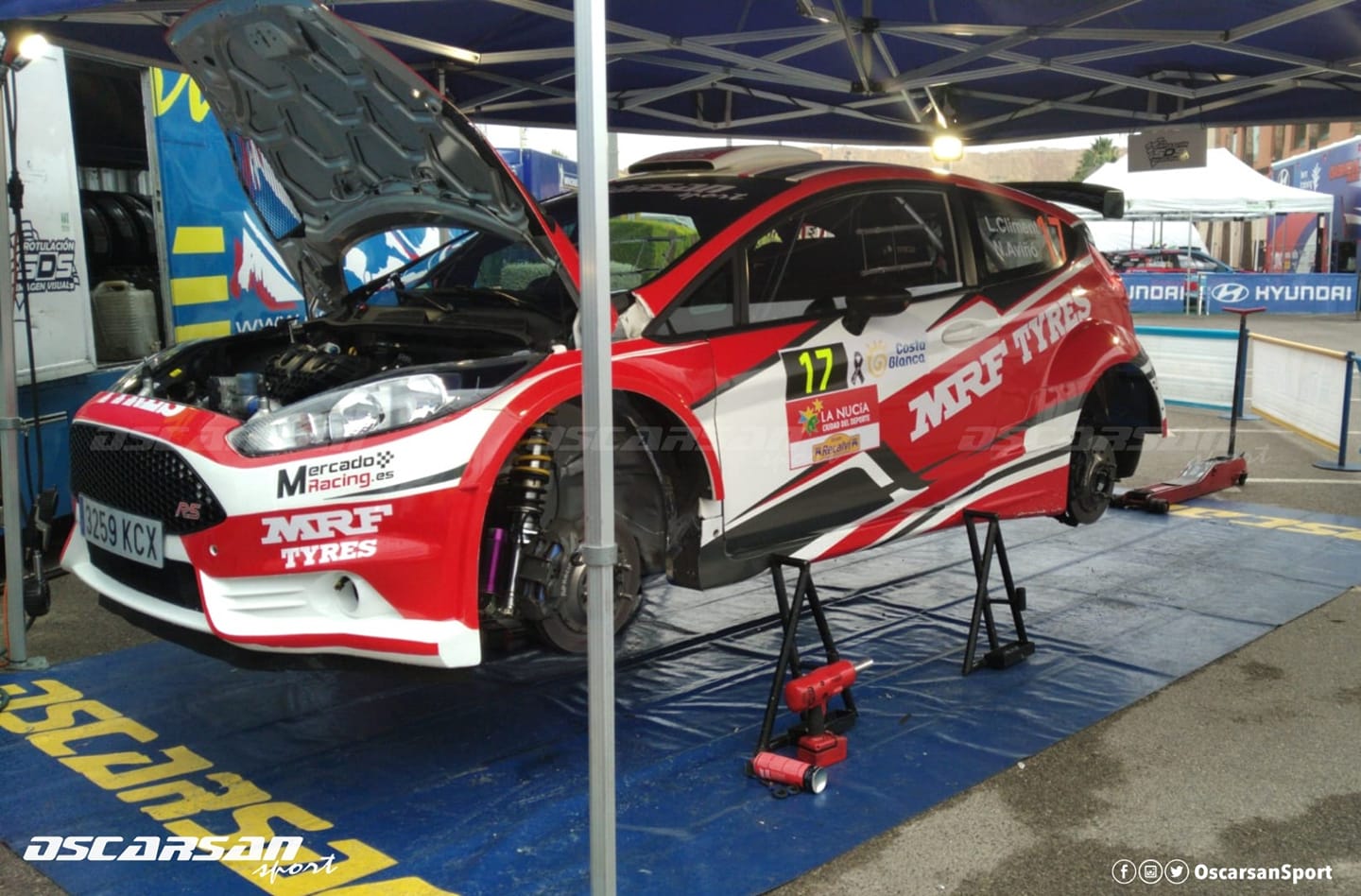 That is why you have to implement an "emergency plan" with other tires…
Effectively. We didn't have the MRF Service Truck at the Rally, so we couldn't change the tires on our own. Several competitors offered us solutions, and one of them was to lend us soft tires from another brand. We went out on those tires to the first two stages.
The matter was simple: We were between not going out and gambling a car that was not ours with hard compounded tyres. Obviously, neither of those two options appealed to me. I have to thank all those people who gave us a hand. We mounted those tires because we had no other way out. I am thankful, I do not understand this sport in any other way: fair play!
At the level of social networks I am not very happy. Obviously, the car was MRF branded, and the photo came out using another brand. These things make me sad. Although that was true, we made that decision out of necessity. The interpretation that was given in social networks was that we had made a voluntary decision. Nothing to do with it at all.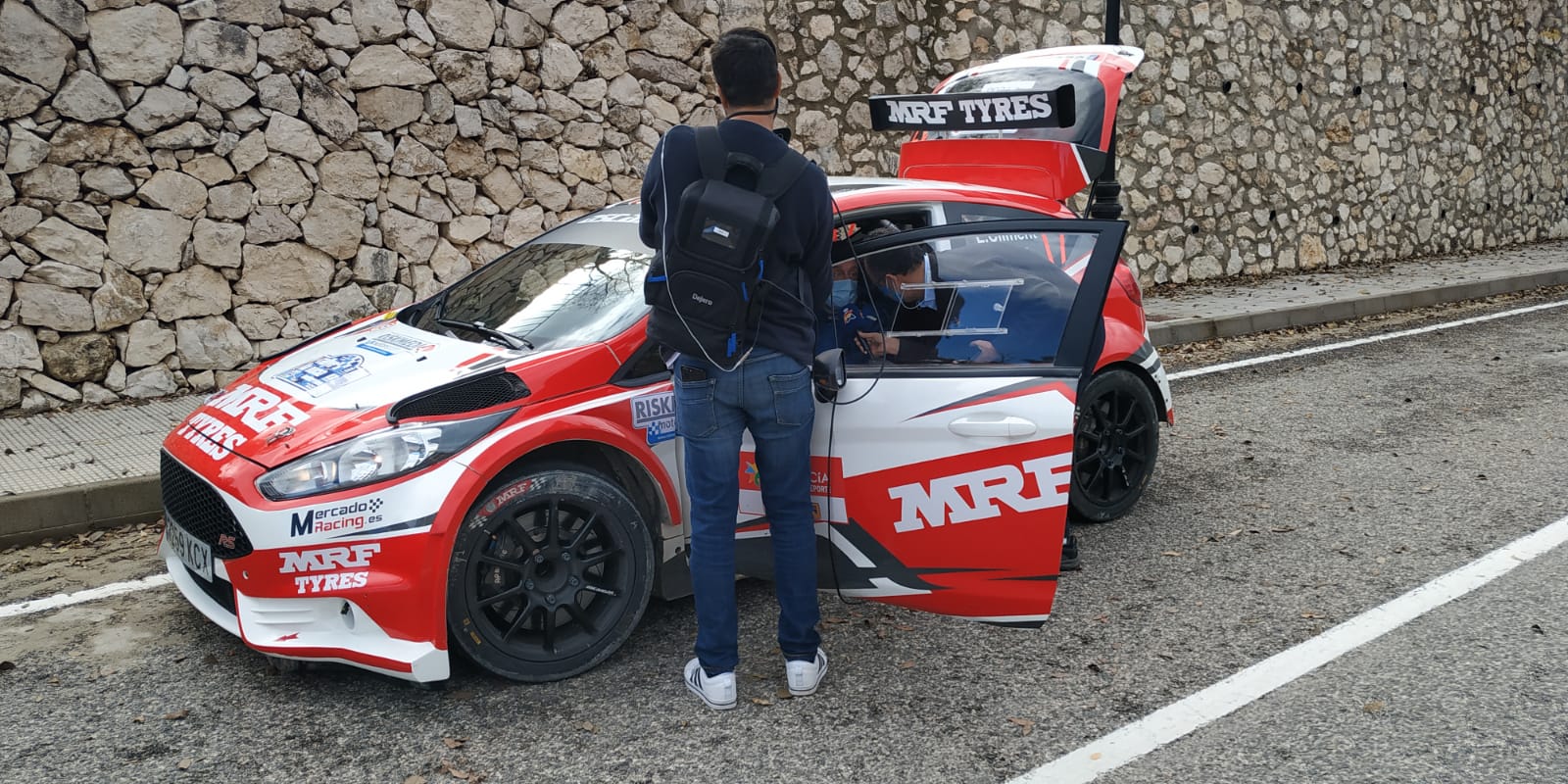 Besides that, we still had the problem that we only had hard compound tyres on rims. So we needed to replace them with MRF Soft Compound tyres, because we didn't know how the morning and the rest of the day would go on.
We tried to get a manufacturer's truck to do me that favor with the machine enabled for it. It is not strange, since it falls within the spirit of the competition. Surprisingly, some like Michelin denied us that help. Obviously, they are very free to do so.
We were lucky that the people of Hankook understood our need as part of "fair play". He fitted us with MRF soft tires. By the middle of the morning, we had the matter settled. I would like this to be known, because things are as they are. I am very grateful from here to the people who helped us.
As a rally goal, you told us last week that MRF wanted to use your experience to get an expertise opinion on their tires. What has it been like working with that new rubber brand?
The truth is that the experience was very well. It was a pity that we could not use the test as a real test with the dry hard compound. We did those tests during the race, and it was a shame.
We changed the settings throughout the rally and the tire worked well overall. Obviously I don't have a current tire reference, but I liked it MRF. They have a totally predictable behavior.
We are very comfortable. In the final part we were even able to fit MRF development tires for 2021. That tire really surprised me. We gained a lot in braking and steering. Fernando told us, that this will be the tire that will be distributed to the customer from next year. Comparing both tires, the new one is noticeably better. A pity that we did not drive in the test with them.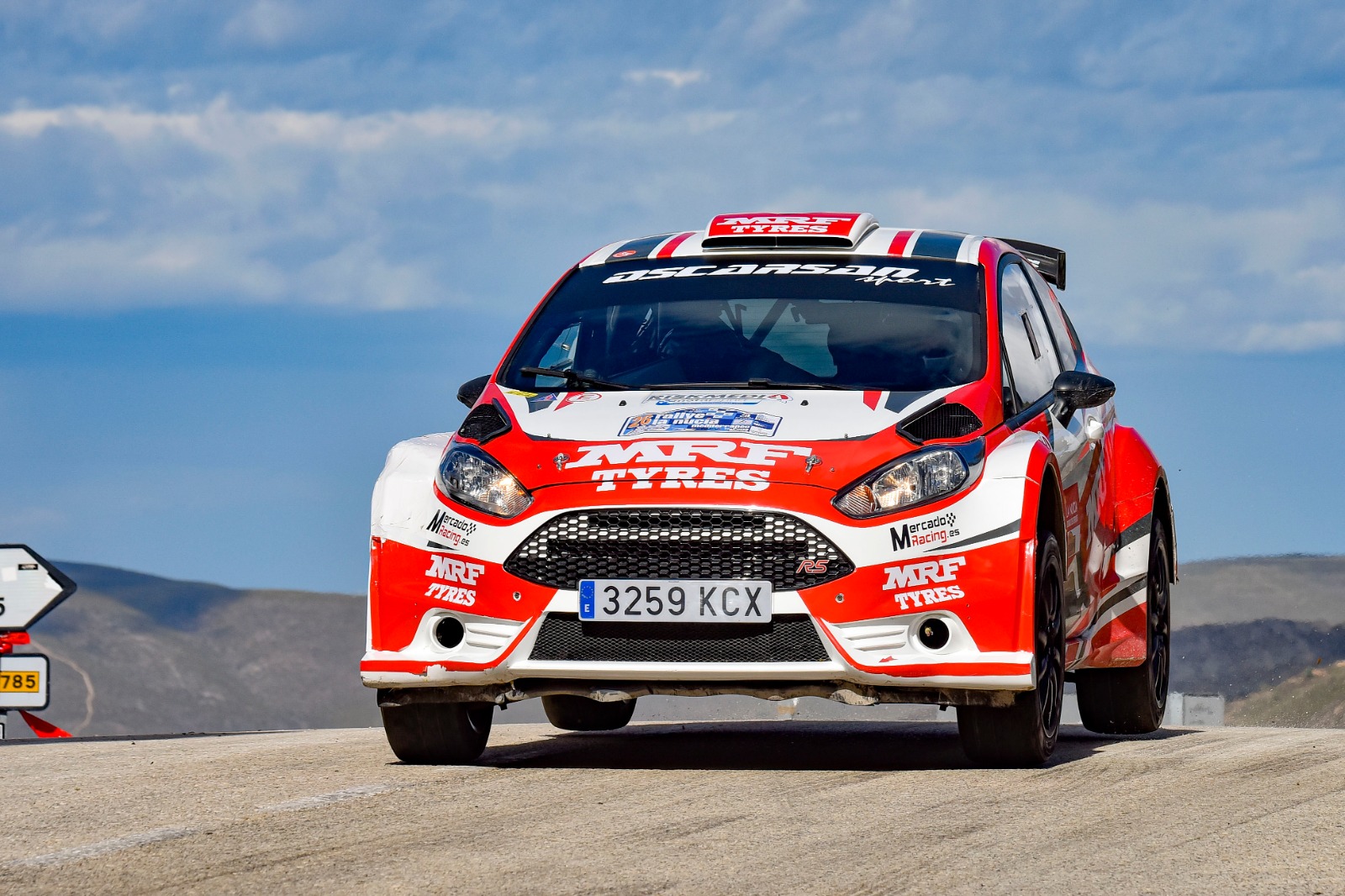 During the rallye, the evolution in your stage times was very noticeable…
We were lucky to evolve, even winning the Valencian Championship. If you accompany this experience with a victory in the Regional Rallye, this is perfect for me. I was very excited to win my home's rallye.
Your spectacular driving style has not been lost…
At 55 years old, I cannot change my driving style, since I don't get another one. I understand that today's cars ask for a little more effective driving. One of my fundamental principles is to drive like this. This is how I enjoy and understand driving.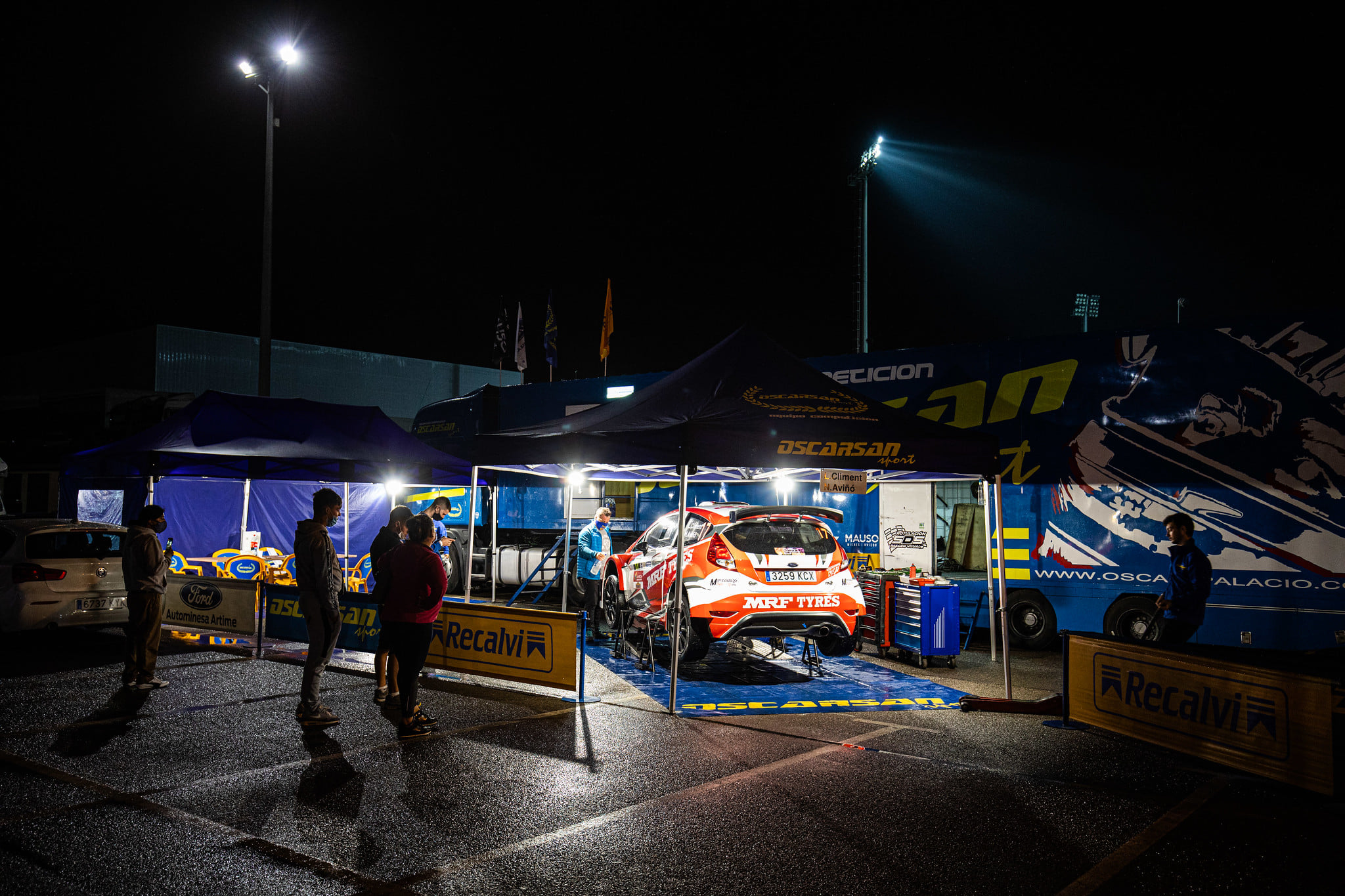 Would you repeat the experience?
Yes, I would repeat it again, counting on the kilometers this weekend. Now I know the car better, but I think that to push it to the limit you need much more test km. Obviously, I don't even think about it, since it is a thing for young competitors.
But, to be honest, after the experience, I would already be much more situated. I would approach things with some changes, but with the same enthusiasm and desire. Of course, age and driving will remain the same (laughs).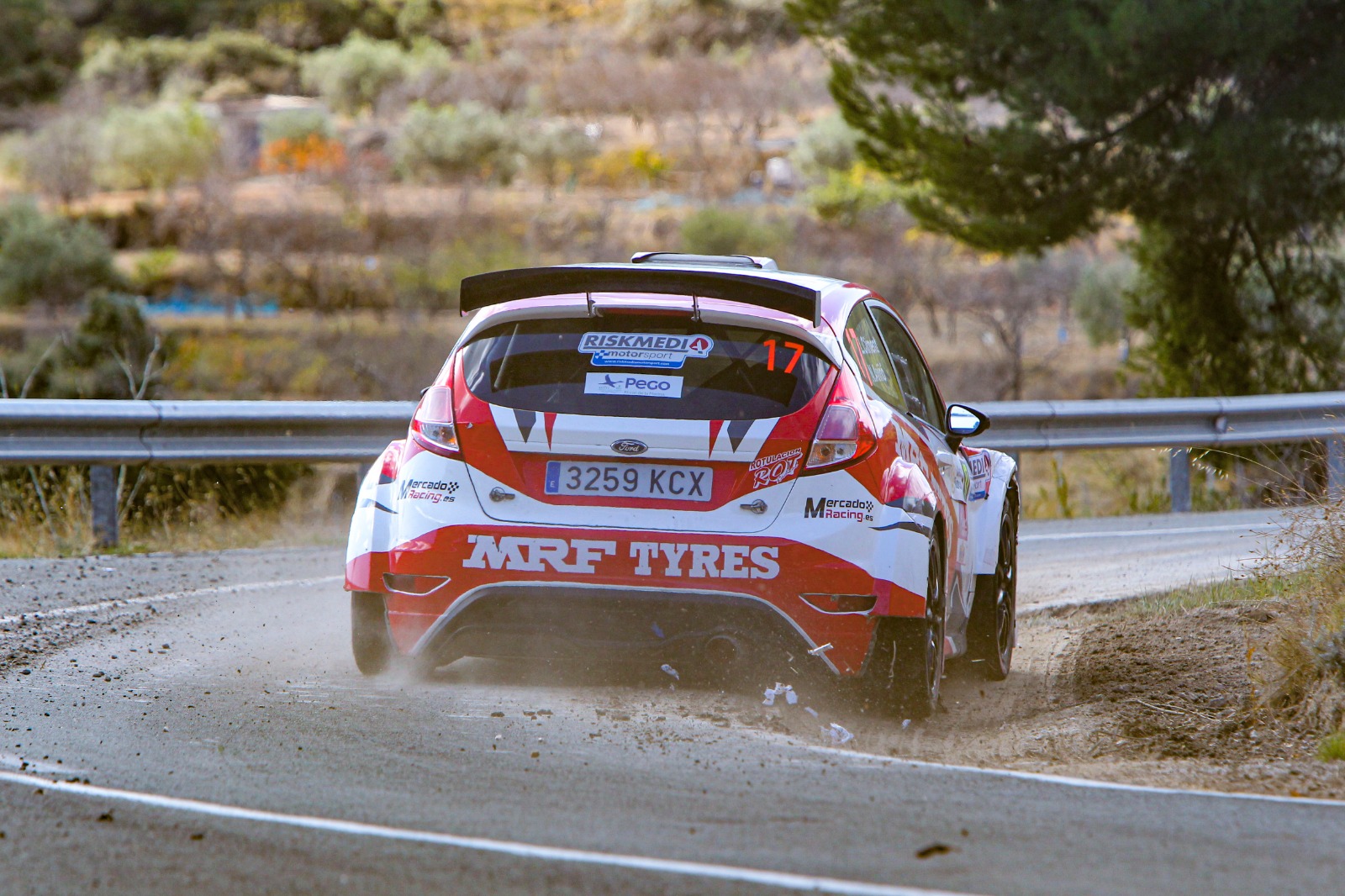 What do you think of the current level of our championships?
The championship is very competitive, I knew this. The top drivers have a very high pace. They are fully capable of giving a lot of war in the European or World Championship as they have already shown in recent years
But it is not only that. We have the promotional coups, the Spanish Team BEKAR2 … Something that I haven't seen for a long time. It is the reflection that something is being done well, and that is clear. The people who are going out are showing their pace. The level is very high.
Compared to the WRC or Kit-Car, how does the R5 defend itself?
I would define it as a very effective car. Everything is at such a high level that it makes the engine run even powerless. Chassis, suspensions, differential, gear … It is above the power it offers.
It is a grateful car, but not easy to drive 100%. Right out of the box, the R5 gives you comfort and confidence. The next step is to set good times, and that takes a lot of experience.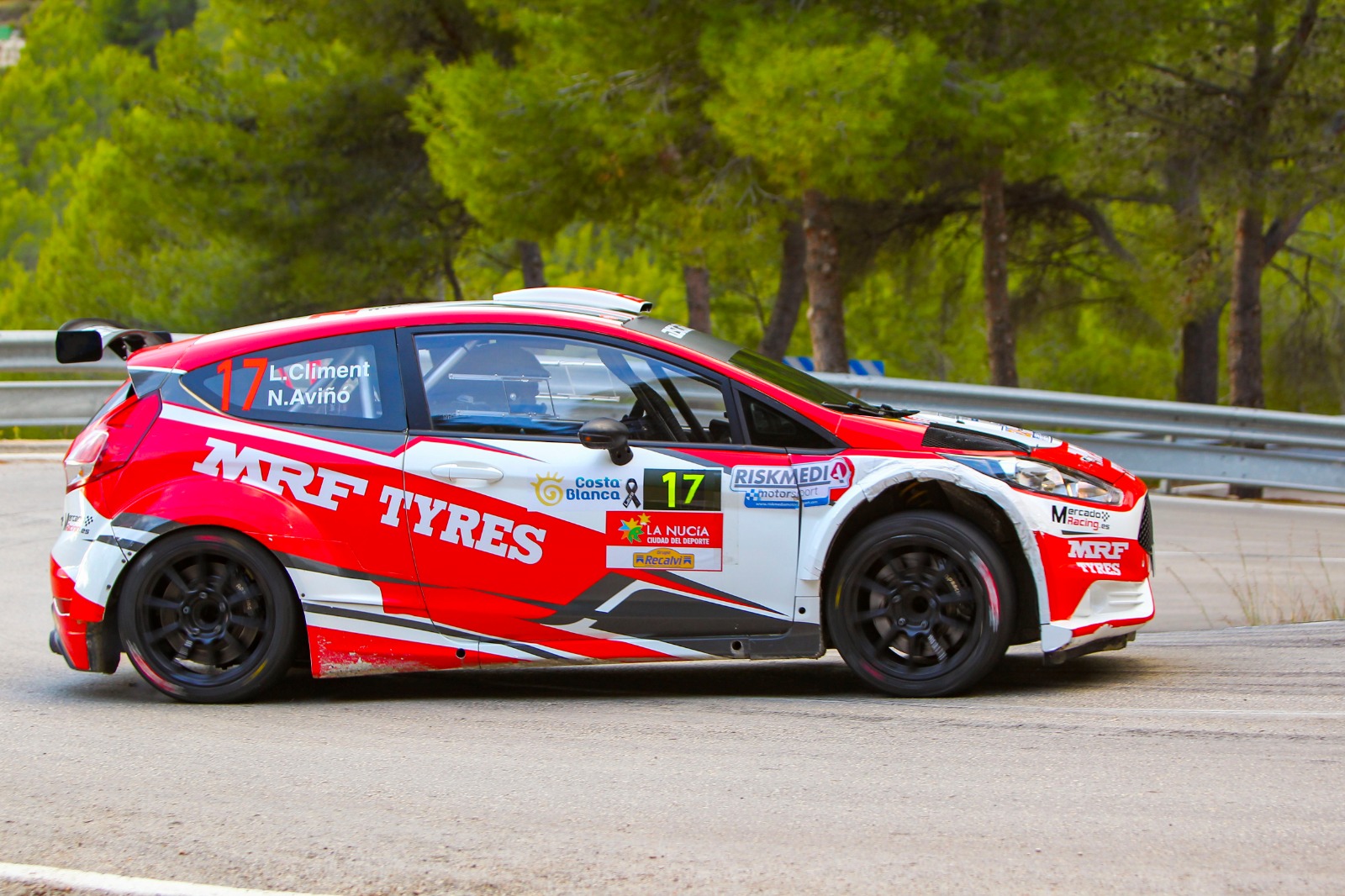 Could we see Luis Climent again in 2021? How are things today?
The truth is that we have no plans at all. The passion for this world will continue inside, and if a possibility arises, I will surely consider it. At this time, I have nothing planned or closed. If I feel like it and it is possible, something could come next season.