Tiempo de lectura:
3
mins
Although it was not the most competitive WRC of its time, the Skoda Octavia WRC is one of the most remembered and acclaimed models by drivers, teams and fans to this day. The model raced from 1999 to 2003, both included, and had three evolutions by the brand. In Spain we are lucky to have some ex-official unit, and also for sale, as is the case.
Galician Roberto Blach has again announced his former official Skoda Octavia WRC Evo2 for sale. It is a car with a WRC past. He arrived in Galicia in the 2009 season and, since 2012, he hasn`t run a single rallie. It is one of the most valued units of the Czech march.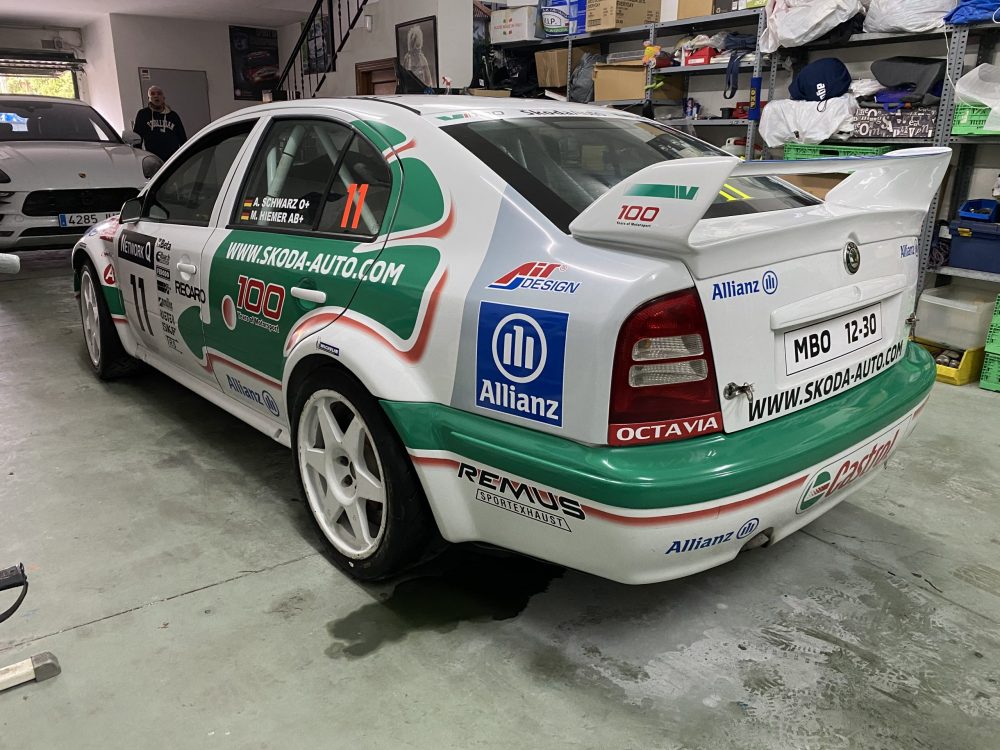 It is chassis 19 (factory car) driven by Armin Schwarz and Keneth Eriksson in eight rounds of the World Rally Championship. Schwarz achieved the best result of this unit in the WRC thanks to his fifth place in the 2001 Rally Great Britain.
"Nice car, original, in very good general condition", detail the lines of the ad. Schwarz used it in the 2001 season. Specifically in rallies in Portugal, Argentina, Acropolis, Finland and Great Britain. In 2002 it passed into the hands of Kenneth Eriksson in Sweden, Cyprus and Safari.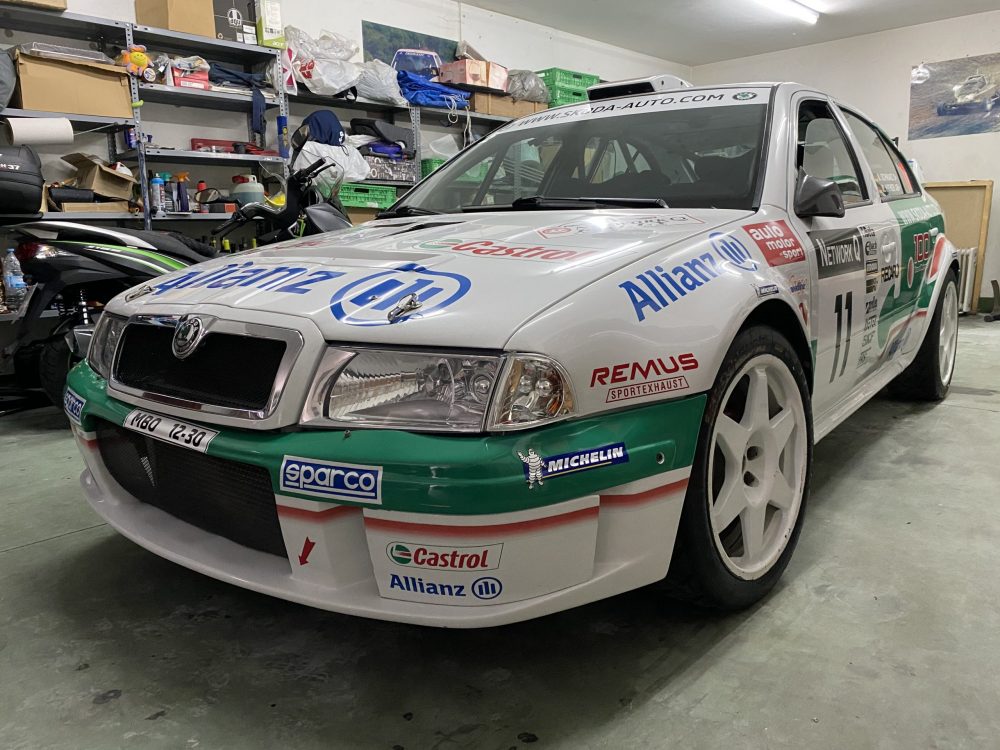 The car ceased to belong to the brand in 2003, passing into the hands of the Hungarian driver (private) Gergely Szabó. This driver achieved interesting results with the Octavia, including a victory in the 2003 European Championship. Specifically, in the Fehérvár Rallye.
The car belonged to Xabier Lujua (Basque Championship). This one took control of the unit in 2007 and, a year later, he was Basque Rally Champion, against direct rivals such as Artetxe, Apalantza, Zapirain … The unit went to Narón, Galicia, in 2009, with Roberto Blach Sr. as the main protagonist. The car has undergone a complete Shell restoration in 2010 by former Skoda Motorsport workers.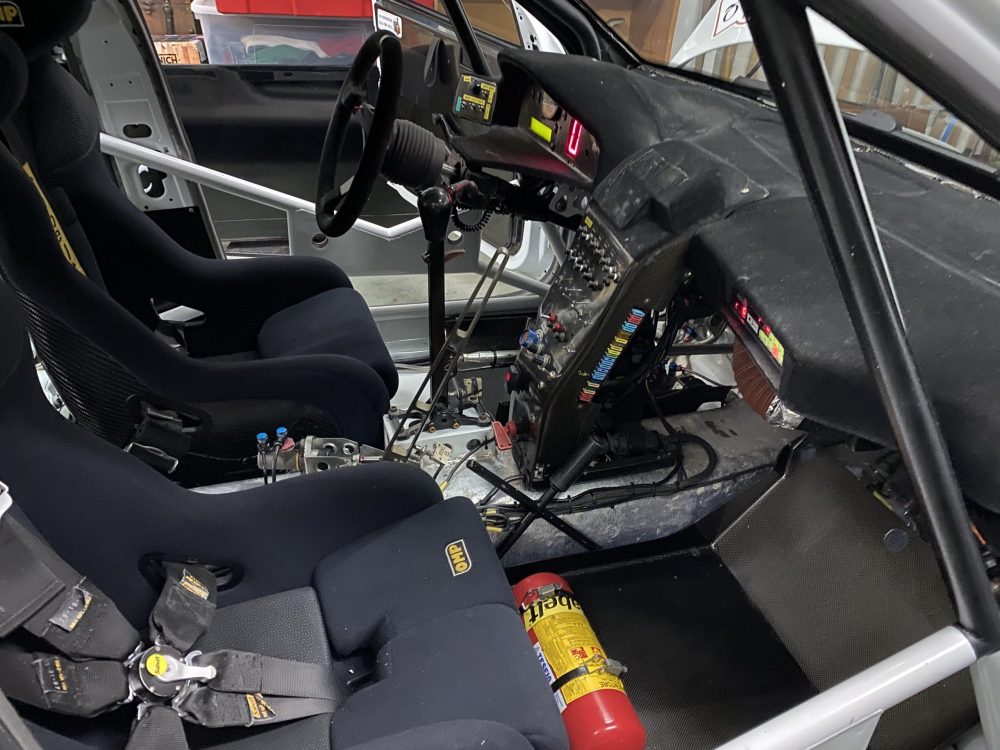 After that, the device has only run asphalt rallies (approximately 800 kilometers). The last time it came to light in official event was in 2012, almost a decade ago. The restoration included a complete rebuild of the engine and modifications.
Along with the car is a spare parts package that includes wheels, suspension parts, sensors … The seller offers the possibility to send photos and videos, make video calls, or even help with logistics in case of sale. Without a doubt, it would be an interesting purchase, either for collection or to compete in very successful events such as classic rallies as a show.
As a curiosity, Sergio Vallejo was one of the lucky ones to drive this car, on loan from his friend Blach. Curiously, Blach Jr. (at that time only 16 years old) driving it in the 2012 Rally Cam (Braga-Portugal), with Diego Vallejo as co-driver. It was the last appearance of this racing mount, which now sports a period decoration.
CAR FOR SALE FOR 145,000 EUROS AT THIS LINK