Tiempo de lectura:
3
mins
Year 2013. After his time on the Mini Prodrive WRC Team, of which he has a pleasant memory, Dani Sordo returned to Citroën, the brand with which he managed to win the Spanish Championship of Asphalt Rallies in 2005 and with which he made the jump to the World Championship for five seasons (2006-2010, both included), both with the Xsara and with the C4 WRC.
That part, very nice, passed. In 2013, the Cantabrian fell back into the double chevron structure with the Citroën DS3 WRC, with which he would get a fifth overall final place. However, his dream came true during that same year, in our country, and with a car of the French brand.
After several years of attempts, Dani Sordo was confirmed as the guest star of the Rally Orvecame Isla de Tenerife 2013. Nothing less than with the Citroën Xsara Kit-Car from Auto-Laca. A luxury both for the little one of the Deaf family and for all the spectators present.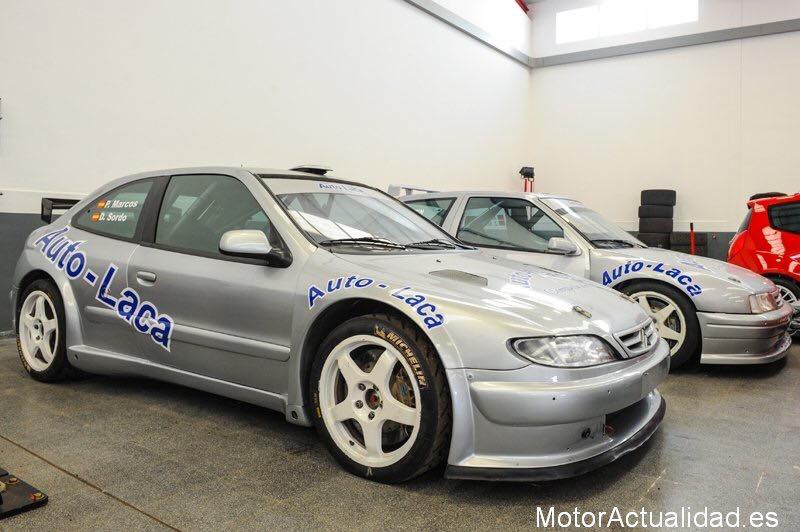 The main intention of Ángel Ramos and his team was to leave with a Citroën DS3 R5, but for logistical reasons it was not possible. Thanks to the efforts of many people, the dream of the Xsara Kit-Car came true. This is a very special unit, since Chus Puras and Marc Martí were in charge of making it and winning the CERA in 2000. They won with him in the eight races that they managed to finish during that season.
Before Dani Sordo, during the following years, and sporadically, it passed through the hands of Ricardo Avero, José Antonio Torres (also in 2013) or even Miguel Fuster. The spanish enjoyed it at Rallye Isla de Tenerife 2007. Since his passage through the hands of the World Cup player, he has never been officially released.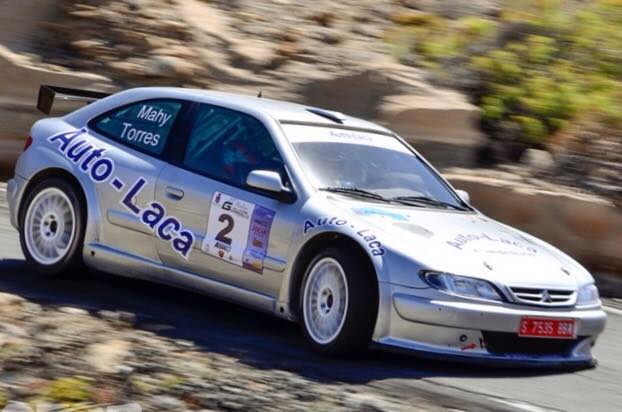 A very disputed rally
After a little test before the Tenerife race, everything was ready. Thousands of fans and amateurs took to the ditches of the most special event of the year. Noteworthy is the huge team that aligned Autolaca: Dani Sordo, Miguel Fuster (Porsche 997 GT3), Yeray Lemes (Ferrari 360 Rally) and José Antonio Torres (Citroën ZX Kit-Car).
After the first four legs of the day, everyone was clear that the victory was going to be three riders: Dani Sordo, Miguel Fuster and Fernando Capdevila, who came to Tenerife with the 2006 Ford Focus WRC, far superior in performance to the Kit-Car or the GT. Despite the pressure, he showed an outstanding pace. With six gaps left, Sordo was third twenty seconds behind the WRC. Fuster second, nine seconds behind.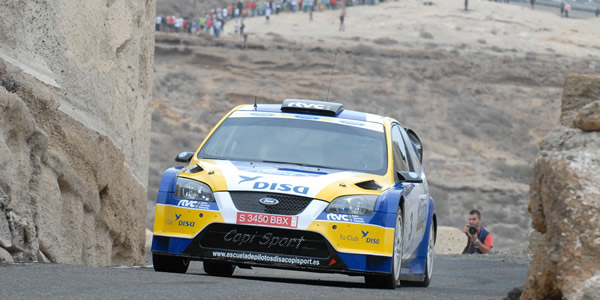 With three specials to perform, the differences remained. Everything seemed finished. It was not so. Dani Sordo scored two of the three scratch in play, taking the lead with three seconds on Capdevila missing a stretch. Eleven timed kilometers had the answer. Finally, the Focus WRC rider pressed and won for just… 0.4 seconds! Perfect colophon for a historical test in Tenerife…
After that race, the Citroën Xsara Kit-Car didn`t compete in the official stretch. However, he is still at Auto-Laca's facility waiting for another chance. I'm sure he has many suitors willing…