Tiempo de lectura:
3
mins
The Sierra Morena Rally will be the starting point for the Suzuki team and the Suzuki Swift Cup in this new year. In this second week of April, the 2021 sports season officially begins for Suzuki Motor Ibérica, with the participation in the first round of the Spanish Rally Championship: Rallye Sierra Morena (Córdoba).
As had already been published, despite the disturbing situation we continue to face, Suzuki Motor Iberica has developed an interesting and intense sports program for this year 2021. Its drivers and co-drivers don`t change. Javier Pardo-Adrián Pérez and Joan Vinyes-Jordi Mercader will continue to defend the colors.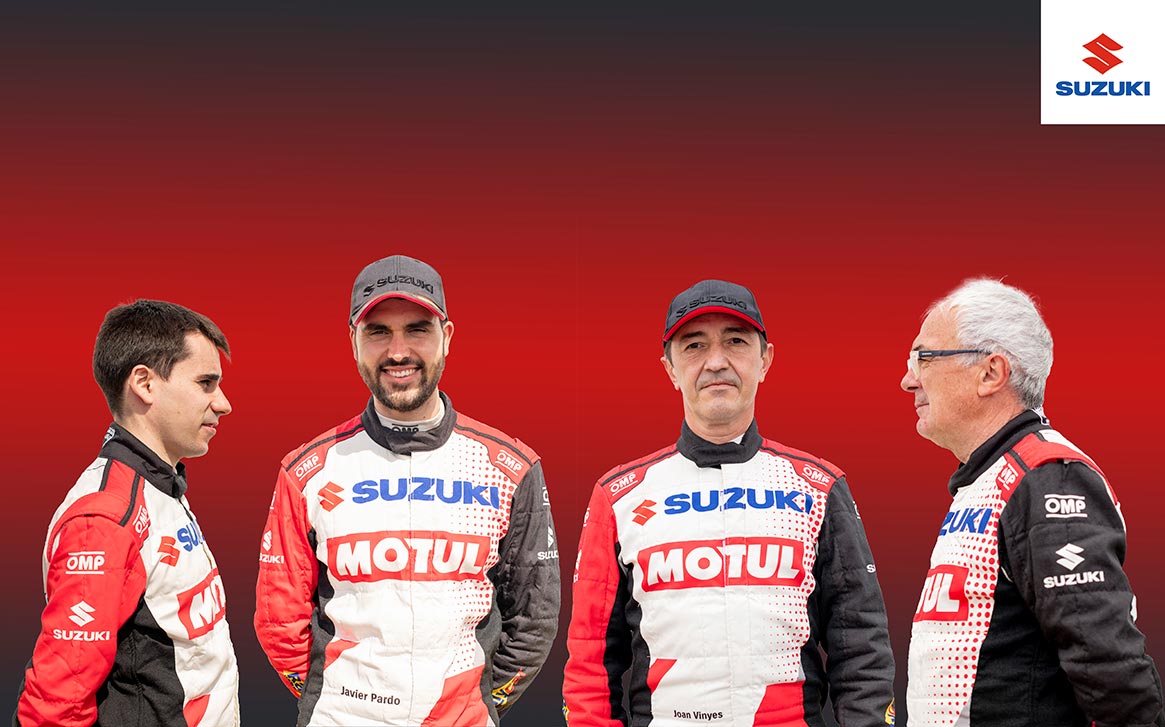 The Suzuki Swift Cup takes up the approach that had been prepared for 2020 and that could not be carried out in its entirety. Thus, again this year his calendar will consist of seven scoring events. Two of them in Portugal and five in Spain, all on asphalt.
The incorporation of the RACC Rally of Catalonia stands out, which will allow participants to enjoy a round of the WRC. Fifteen will be the teams that take part in the first rallie, four of them included in the Junior category and that will be eligible for the Terratraining Rallycar Program.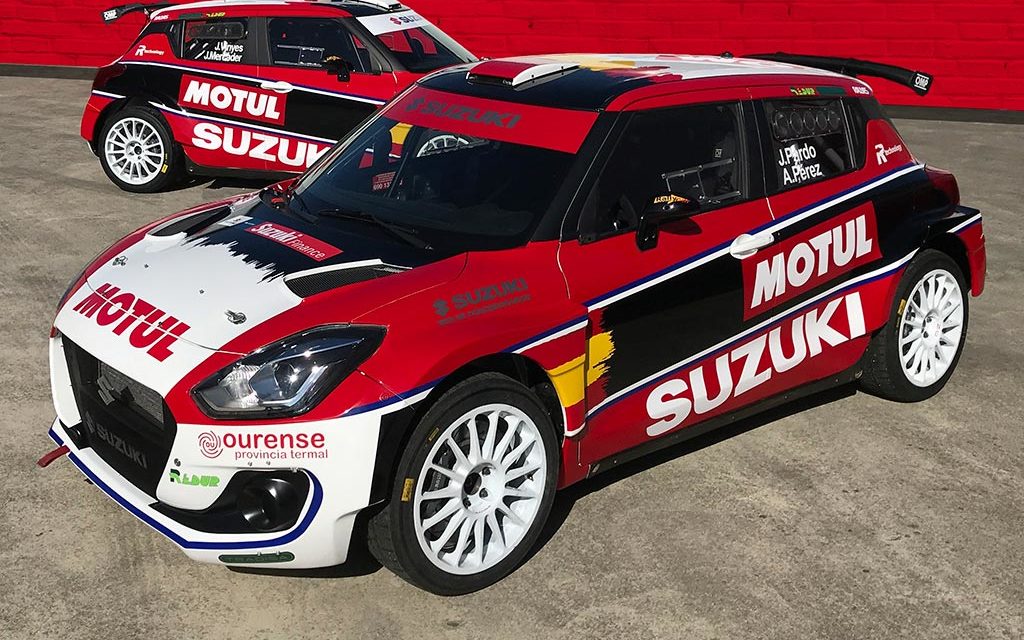 To the seven scoring events on the Suzuki Swift Cup calendar, we will have to add the Comunidad de Madrid RACE Rally. All the participants will be there, and it will serve as the culmination of the end of the season and the framework of the awards ceremony for the best classified
As for the Suzuki team, the drivers and co-drivers have already been doing their preseason work with good test sessions both on gravel and on asphalt, to get to know and put to their liking the small evolutions that incorporate the Suzuki Swift R4lly S. The Rallye Sierra Morena will be the moment to test all the novelties in competition and prepare in detail the participation in the ERC, where they will focus their main objective, which will be victory in the ERC2 category.
This rally will serve to show all fans the new image of the team with its new colors. A great novelty because the change is important and spectacular. A big bet, "a bet on red."
Red is part of Suzuki's DNA, his logo, his story. Red is part of Spain and Portugal, the two pieces that make up Suzuki Ibérica. And as if that were not enough, very important parts that also carry red as their flag are joining in this project: "Motul" and "Ourense Thermal Province".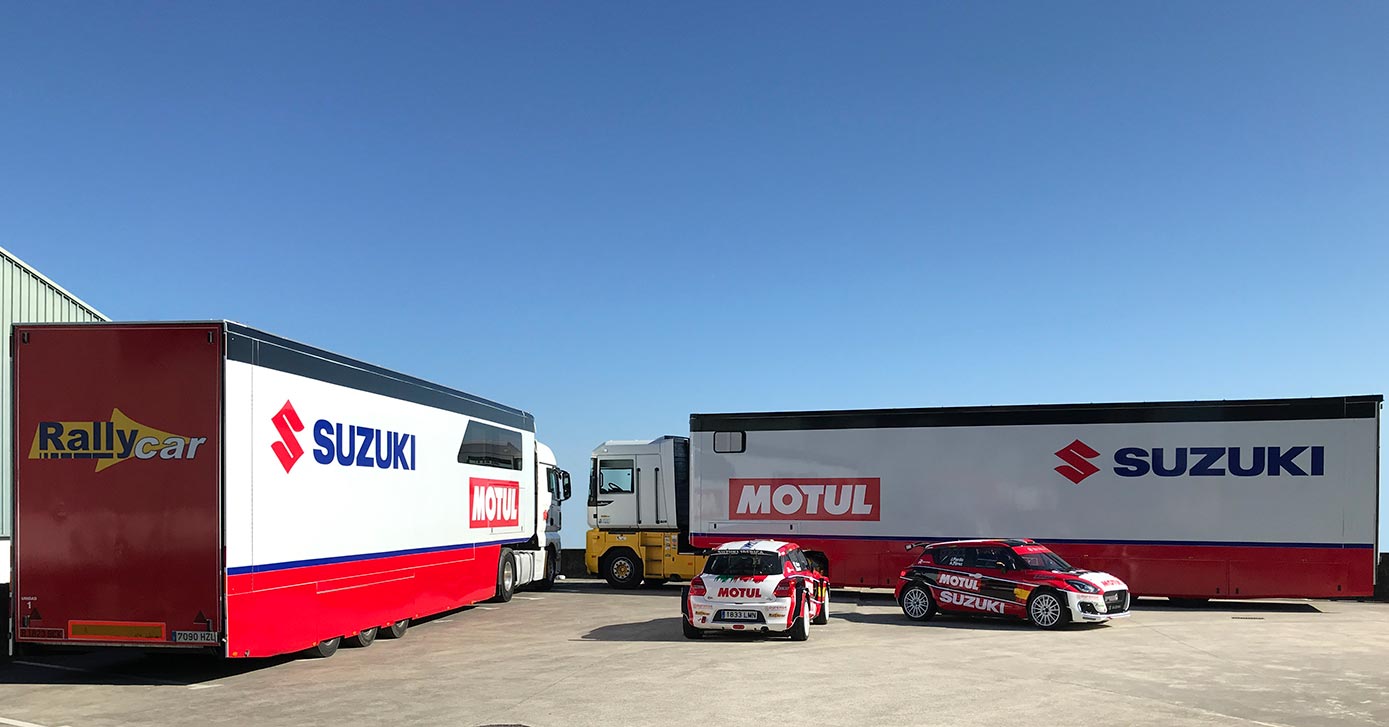 "Red is related to the physical because it is able to stimulate us, to accelerate our pulse and to provoke a reaction in us. Red symbolizes blood, fire, heat, revolution, passion, action and strength. In short, red has a strong personality, as does the Suzuki Motor Ibérica team", concludes the official statement.