Tiempo de lectura:
2
mins
Paolo Andreucci will compete in the Italian Gravel Rally Championship as an official MRF Tires driver. The 11-time Italian Champion will race a new Citroën C3 Rally2, being one of the main favorites to victory.
Andreucci has more than 20 years of experience in tyre development and these skills will be a valued asset throughout the season for Team MRF Tyres.
The season starts on 24-25 April with Rally Adriatico where Andreucci, along with codriver Francesco won here last year. The second round will be supporting the WRC with the Rally Italia Sargenda in early June. San Marino follows before the Rally Città di Arezzo –Valtiberina.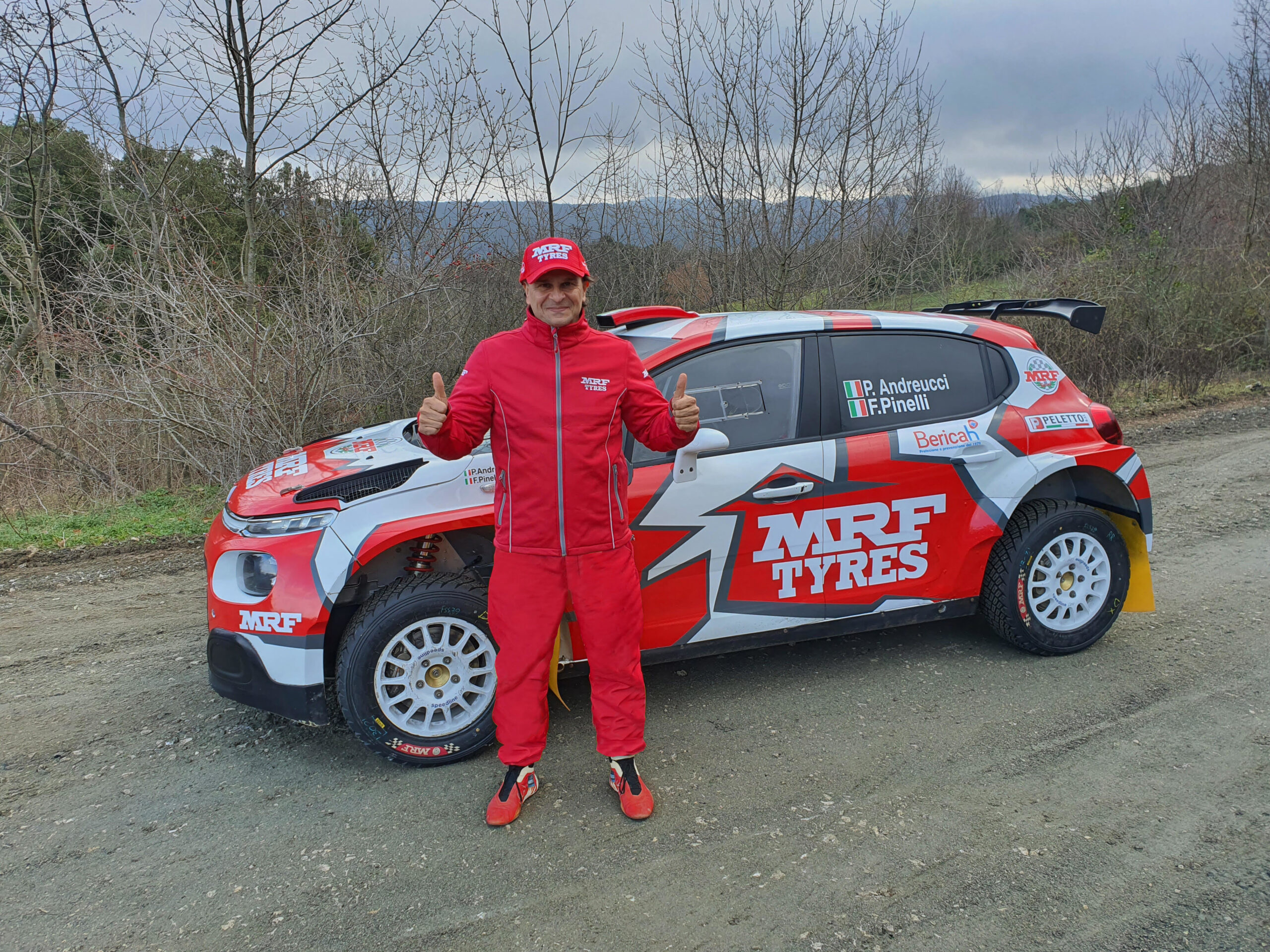 The final two rounds of the season take place on 11-12 September with the Rally dei Nuraghi e del Vermentino and on 6-7 November with the Liburna Rally Terra 2021. Marco Bulacia was last year's champion, leading Andreucci by four points.
Paolo Andreucci (Driver, Team MRF Tyres, Italian Gravel Rally Championship) "MRF Tyres is a very important company in the automotive market and, above all, is investing seriously in motorsport. We have common and converging objectives, and this commitment is what has drawn me to this program."
"I like to challenge myself with new opportunities, and I am excited about this one. I am a person who has always made commitment and determination based on strengths. It is thanks to the passion and technical knowledge of the entire team at MRF Tyres that I believe together we can do a good job."
Mr. Arun Mammen (Vice-Chairman & Managing Director, MRF Tyres) "We are proud of how competitive Team MRF Tyres was in the 2020 European Rally Championship season. Every one at MRF Tyres is working hard and we are happy to be present competitively on a world stage like this." "To be able to attract an 11-time national champion to MRF Tyres speaks about our commitment to rallying in Europe and the continued development of our rally tyre. We are dedicated to further our success and we look forward to the Italian Gravel Rally Championship."
In due course, more announcements will be made for the 2021 campaigns. The next outing for the MRF team will be the SM OK Auto Ralli, the second round of the Finnish Rally Championship. Emil Lindholm and Mikhael Korhonen will ride the Skoda from March 5 to 6.