Tiempo de lectura:
9
mins
The intense preseason that this Cantabria-based tire brand is starring in has meant that until now we haven`t been able to conduct this interview with Fernando Viadero, responsible of MRF Tires in Spain.
Finally, a few days after the start of the Tierras Altas of Lorca Rally, he has agreed to speak with us and has made us aware of the brand's plans and its objectives for 2021, among many other things.
1. How did the arrival of the MRF Tires brand come to Spain?
Honestly, by chance. It was the result of a series of circumstances that occurred at the same time and that led us to embark on this adventure. MRF Tyres, India's leading tire producer and among the top 10 largest manufacturers globally, had adopted a global growth strategy and had Europe as its primary focus.
Given the rise of rallying in most European countries, they had chosen to use that route of entry to enhance their brand image. They knew us from Mercadoracing and chose us to be their representatives at the national level. For our part, we had just made several important changes at the work level that made it possible to dedicate ourselves exclusively to this new project, with the motivation, time and resources it requires.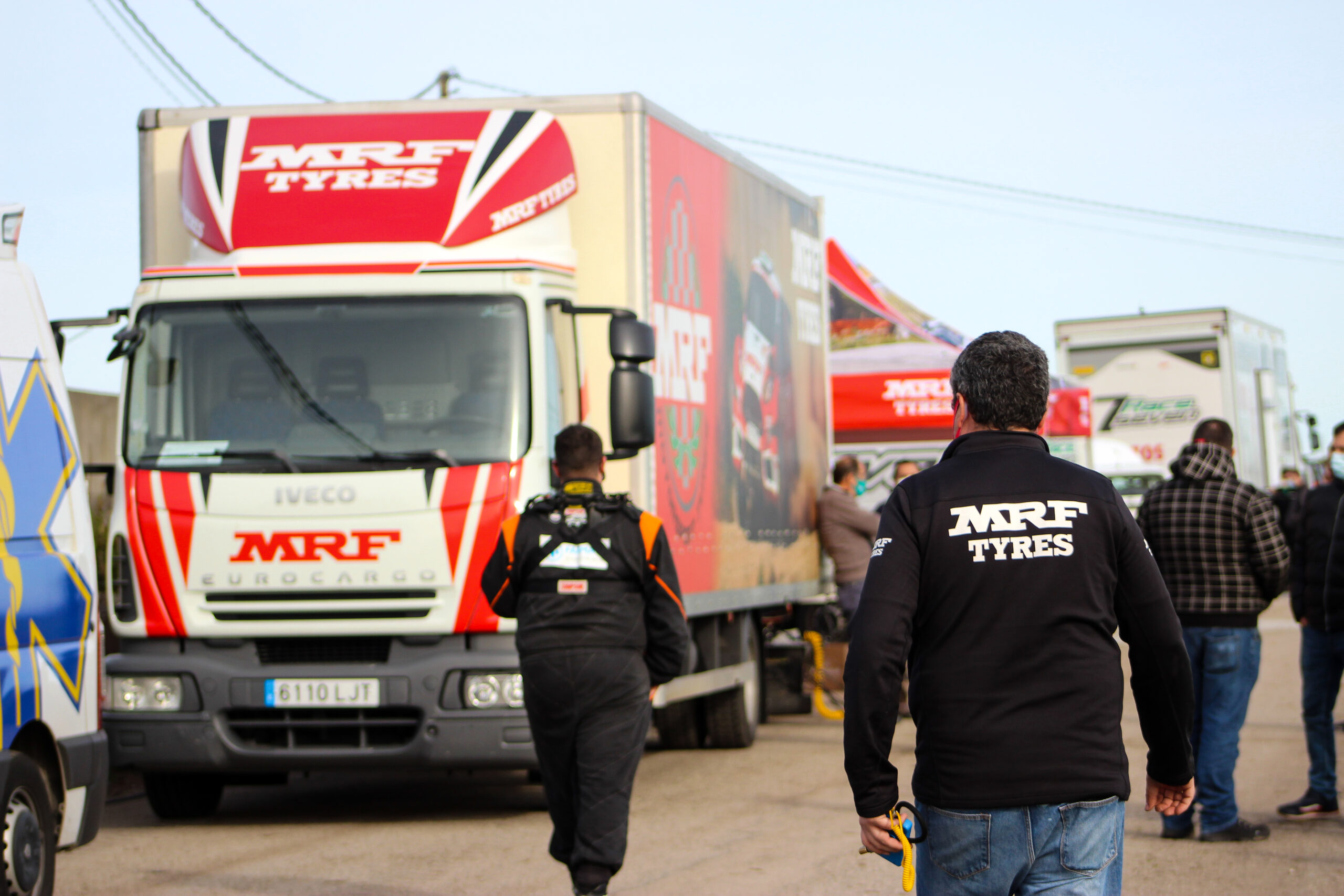 2. The brand's first race in Spain was held in March 2019. How were your forecasts at that time?
Our forecasts were, and still are, modest. We cannot forget that it was not until February 2019 that the first MRF tires come to Spain. We are still very young. In 2019, while our first tire order was on the way, we pulled contacts and convinced several drivers to test them and tell us first-hand what we needed to improve on.
In March, in our first participation in an asphalt rally and with a tire that at that time had deficiencies in terms of compound range, we achieved our first victory (Hoznayo – Cantabria). A few days later, in Allo (Navarra), with our dear Iñaki Tijera and Joxemi Zendoia, we achieved a victory in the 2RM category and third place scratch.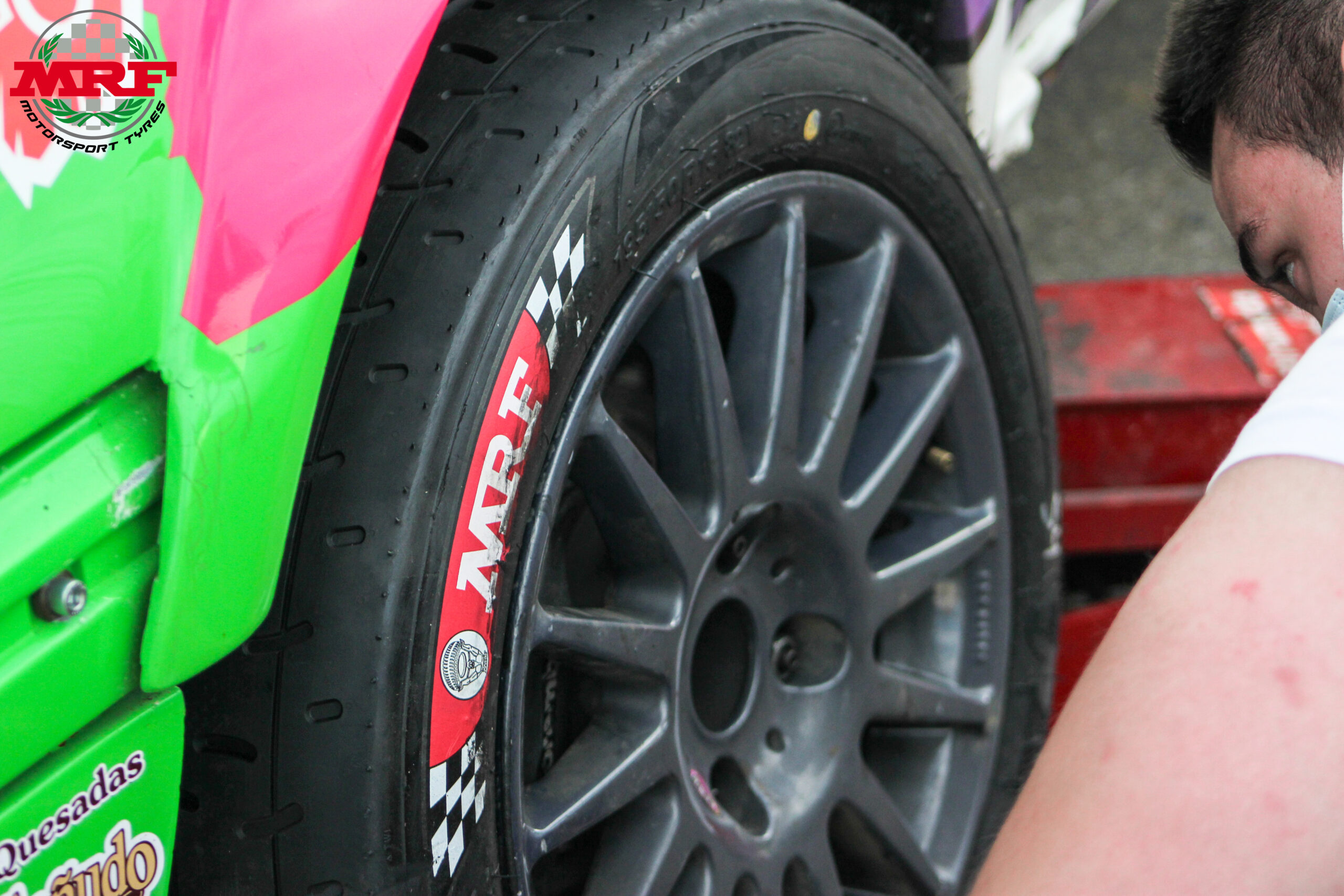 With Esteban Serrano we won the Carballo Autocross in our first autocross participation. Also that same year, in Talavera, Jesús Santillán had a brilliant career in CEAX with his Mitsubishi and the ZG2. Eneko Conde went out with MRF to the Villa de Llanes Historic Rally and won it.
We were immersed in a development with a lot of testing, a lot of races and good results. It seems like centuries have passed since then, but we are still very young and we have a lot of work ahead of us.
3. You soon bet on champion drivers like Xevi Pons to develop the tire. Even with him, the first victory came for MRF Tires in the Spanish Championship, in Lanzarote. It sure was a very special moment…
After seeing the great steps that we were taking in Spain, MRF summoned us to a meeting in which he explained the guidelines for the years 2020 and beyond. One of the points we discussed was that they wanted a presence for 2020 in the Spanish Championship with a driver of the highest category.
Given that until then we were only moving in the regional categories, we were clear that we had to promote some initiative that would put us in the spotlight and encourage some of the renowned drivers at the national level to notice us.
Once again by pulling contacts, we got the great Xevi Pons to agree to do a test with the gravel tire to check the level of our product. We couldn't think of a better driver than Xevi to do that test. We cannot forget that he is a true World Champion and nothing less than the Five-Time Champion of Spain in Gravel.
The result of the test was so satisfactory that he proposed to us to mount MRF in the CERT Rally of Lanzarote and without much thought, we agreed. The pressure was maximum, given that Xevi had just won in all the races that year and not having achieved victory in Lanzarote, it would have been bad for our image. But the result was optimal. Again, the first time for us in a new specialty and we got the victory, in addition, winning each and every one of the 11 stages in dispute.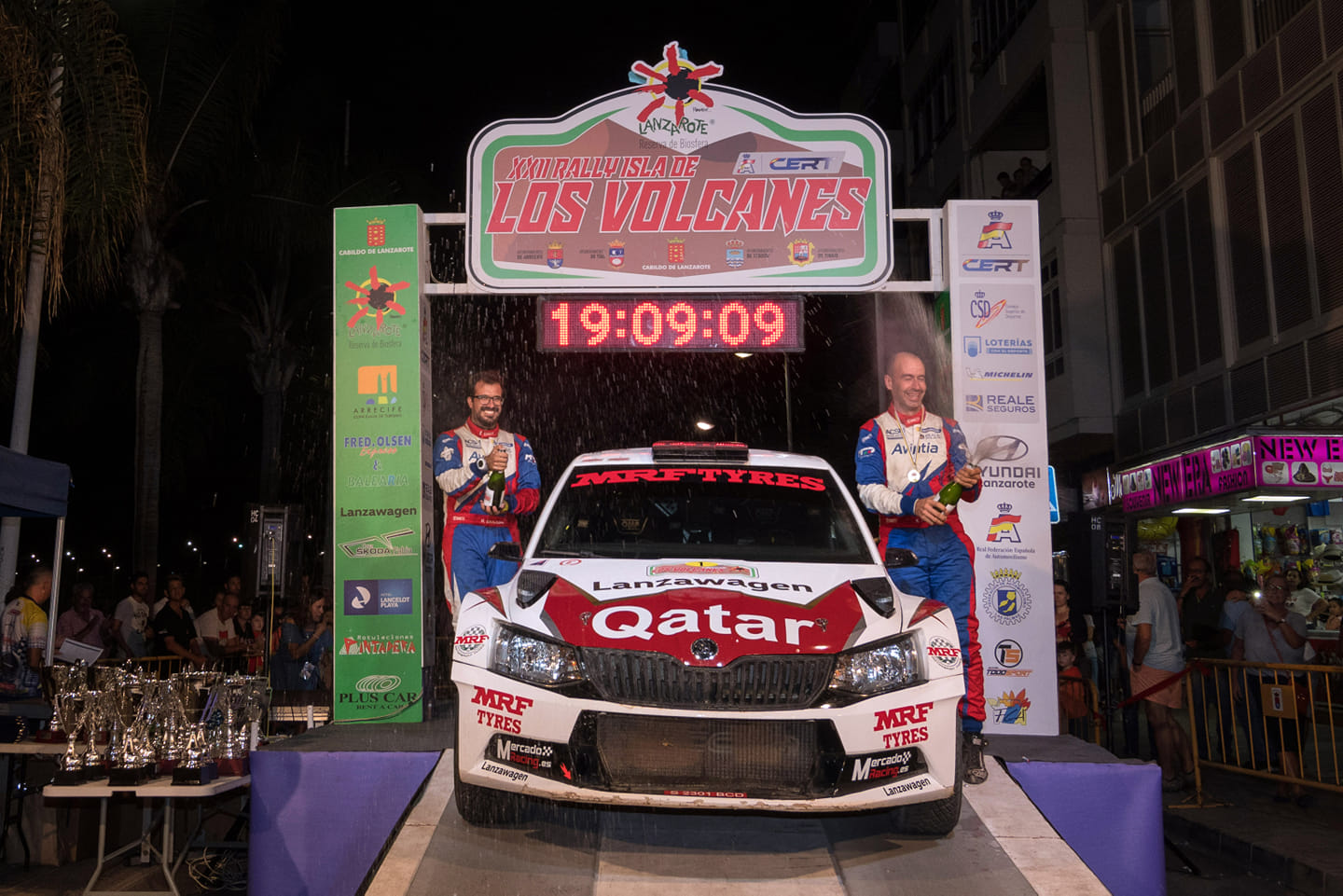 5. 2020 was an important step forward, especially in the Spanish Gravel Championship. What is it that drives the brand to trust for this championship?
In the meeting I was talking about earlier, we decided to bet on land for economic and strategic reasons. The CERT is a shorter championship and therefore more affordable than the CERA (Asphalt), even for a service provider like us. The CERT has among its participants many "gentleman" drivers to whom we can offer our product. At CERA our entry was going to be more complicated and less profitable financially. The number of drivers who usually follow him completely in the maximum category is not as high as those of the CERT.
Our presence in Lanzarote made us meet Gorka Eizmendi and his team, with whom we have had a very good relationship from that moment on. That is why at the end of that same year we suggested that he use MRF. In 2020, Eizmendi's project with Avia aimed to win the championship.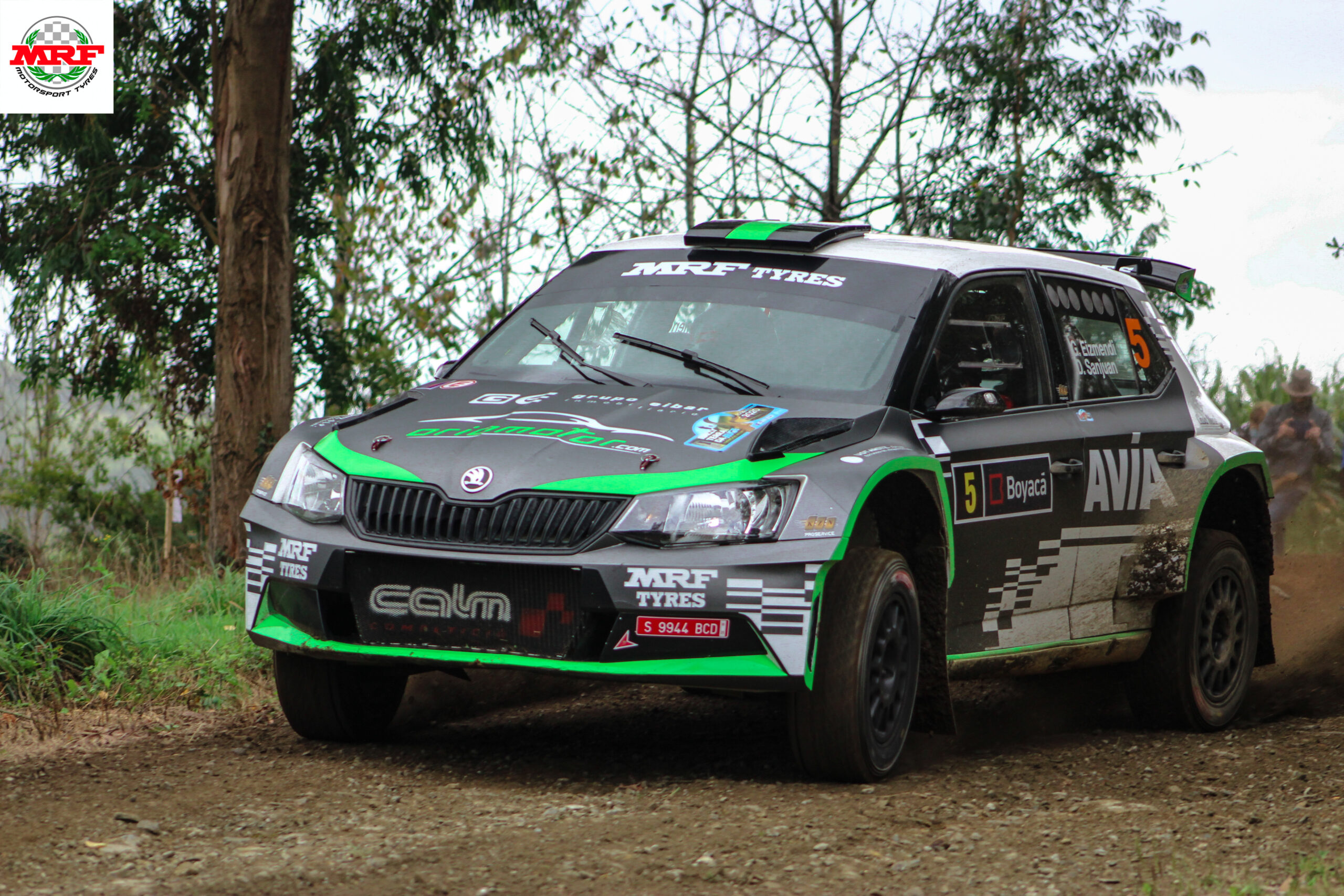 Gorka did not want to make the decision to jump to MRF solely because of our best price and that at the end of the year penalized him. Therefore, he only gave us one condition: Carry out a test day to compare the efficiency of our tire against Michelin and Pirelli. After that test, he chose us.
It is something that I will never forget and that is why I will always try to accompany Gorka in all the projects that he starts: He trusted for us when we were nobody.
On the same test day, Juan Carlos Quintana was also there, and he was so pleasantly surprised by our product that he also decided to switch to MRF.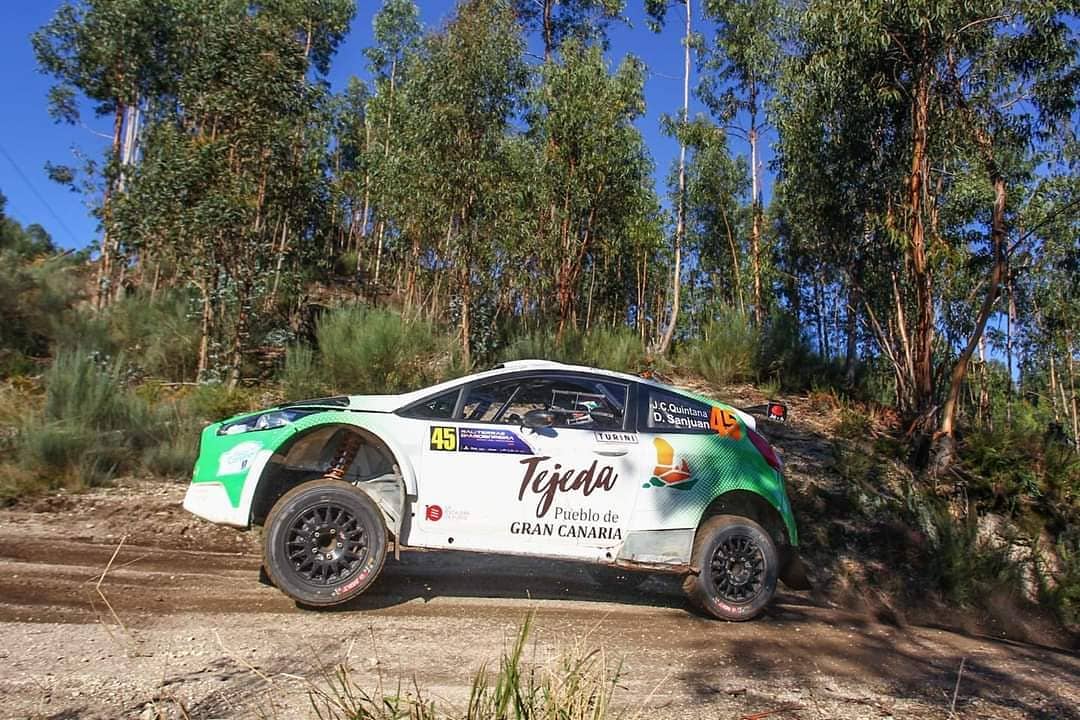 6. Regionals and other competitions aren`t neglected either …
2020 has been a very difficult year for everyone. There have been practically no competitions and that has caused us to shoot at everything that came within reach. We couldn`t miss any opportunity that presented itself. Personally, I am very satisfied with the work done last year.
7. This year, one step further with the creation of the R2 MRF Tyres Cup. How did this initiative come about and what are the objectives of the championship?
The strategy we set for the first three years of the project was based on the following. In the first year of product presentation, grow in the second and begin to consolidate in the third. To consolidate ourselves, we have no choice but to start "biting" into the other part of the "cake": the asphalt.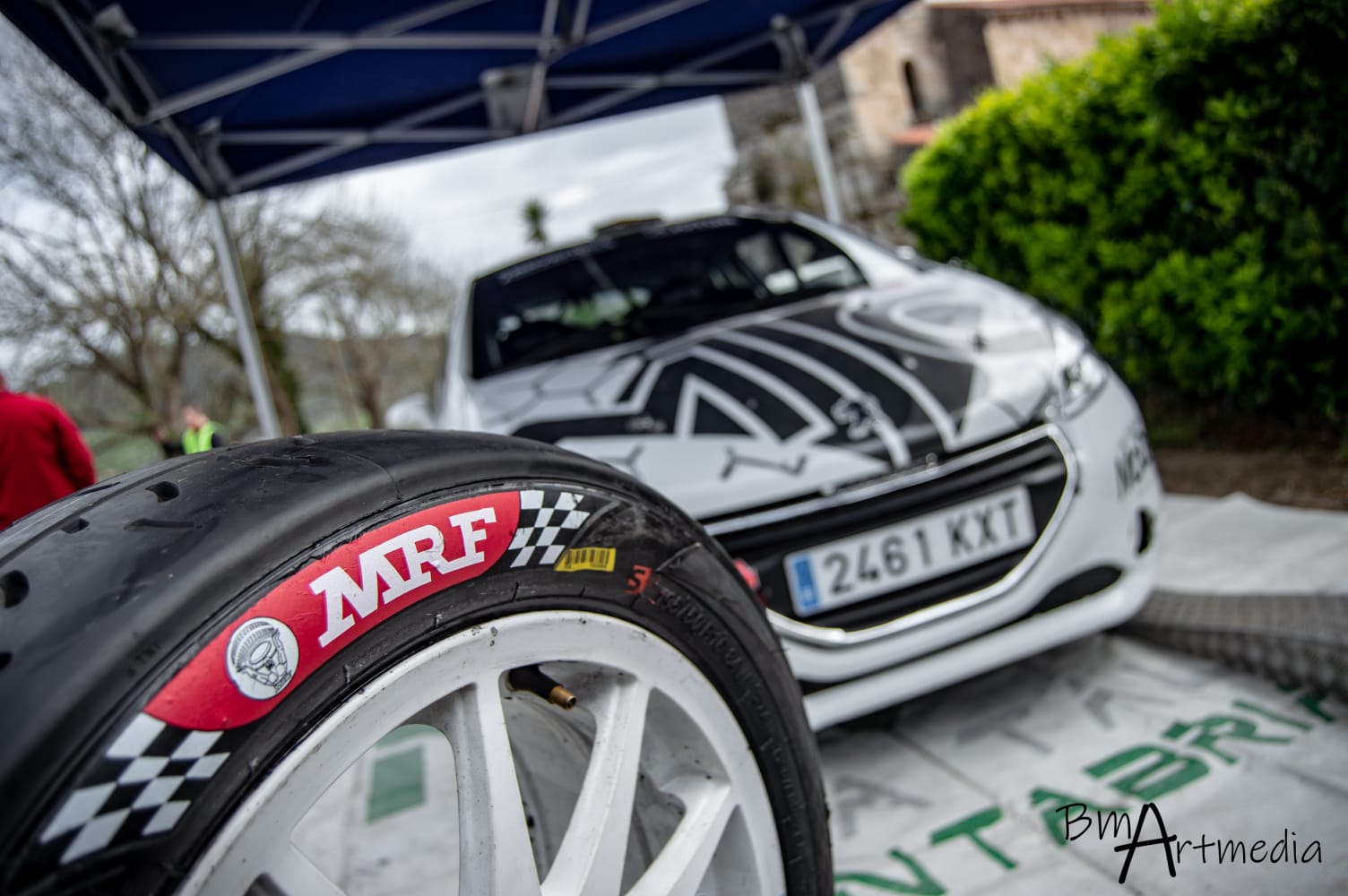 With the R2 MRF Tyres Cup, again, the stars have come together and we have met several promoters in the same place and at the same time with the common goal of creating this great competition. Malla Talud Cantabria, always supporting motor sport. Raceseven as a reference among motorsport preparers nationwide. The Cantabrian Federation as host and we providing our best product.
We sincerely believe that the R2 MRF Tires Cup in Cantabria will leave its mark and will end up convincing many teams that MRF also works on asphalt, not only on gravel.
8. You are still betting on the CERT in 2021. What are the objectives of this year both with the Rally2 and between the 2RM?
In 2021 the number of MRF clients at CERT has grown considerably. Eizmendi, Quintana, Sosa, Castro, Alonso (Rally2 cars), Tijera with Rally 4. We are going to have very entertaining rallies and we face them with great responsibility.
We have been preparing this season for several months so as not to leave anything to improvisation. In addition, in Lorca we will provide tire service to the French Benjamin Casadiu (Peugeot 208 Rallye 4), Alexandre Vidal (Renault Clio Rallye 5) and Benjamin Villaret (Peugeot 206).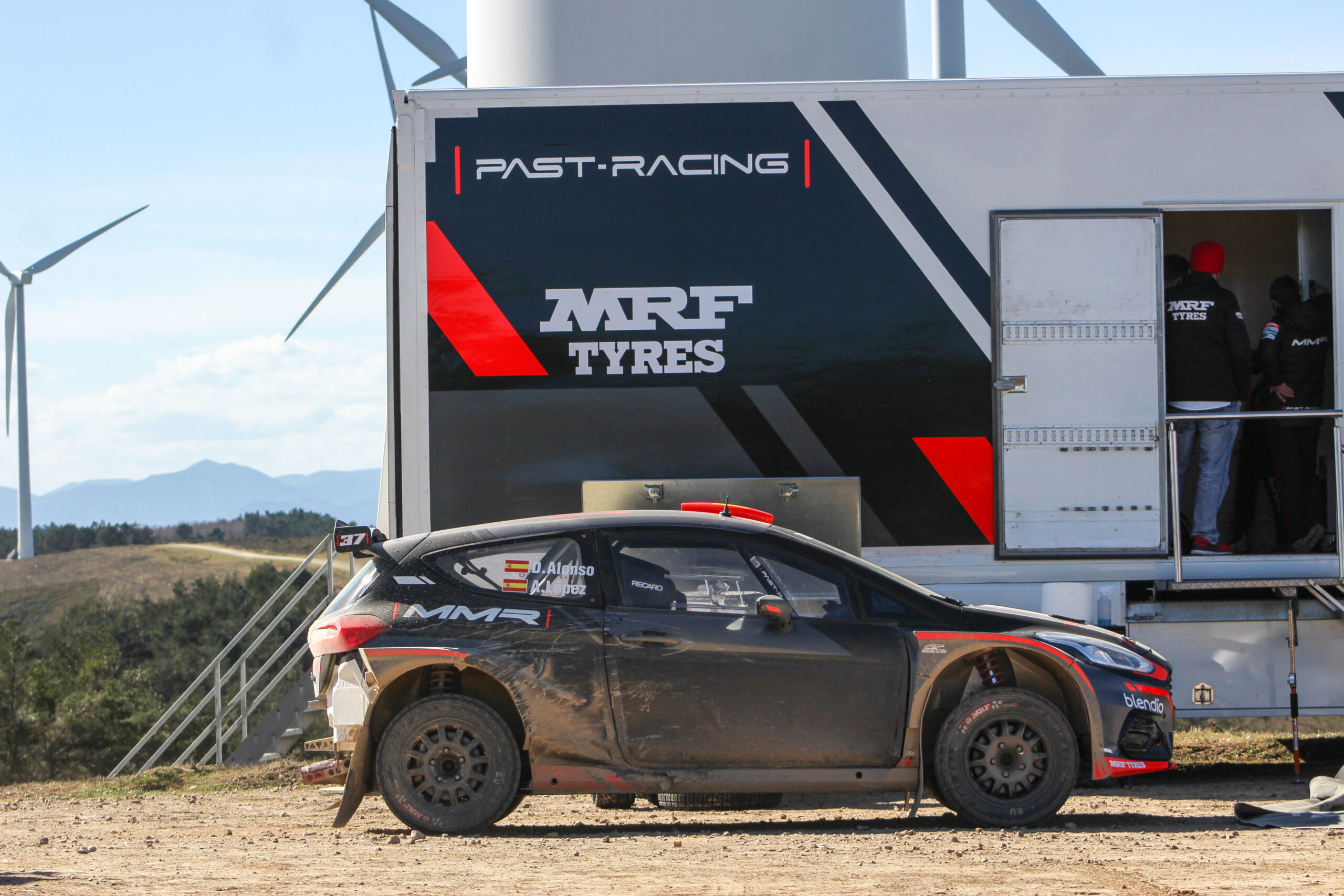 As a tire supplier, our sole objective is to provide the best service to our customers to help them meet their objectives. To achieve this, we advise them, we accompany them on test days and we are very involved with all of them.
8.2: In the regionals, in addition to Cantabria, will we also begin to see the presence of more drivers with the brand? Could you give us clues?
For each driver of the national, there are 50 in the regionals, it is an irrefutable fact. The national one gives us visibility, but the volume that makes this project economically viable is achieved in the regional ones. Our product has, thanks to its competitive price, a very long route in regional championships, both on asphalt and on gravel.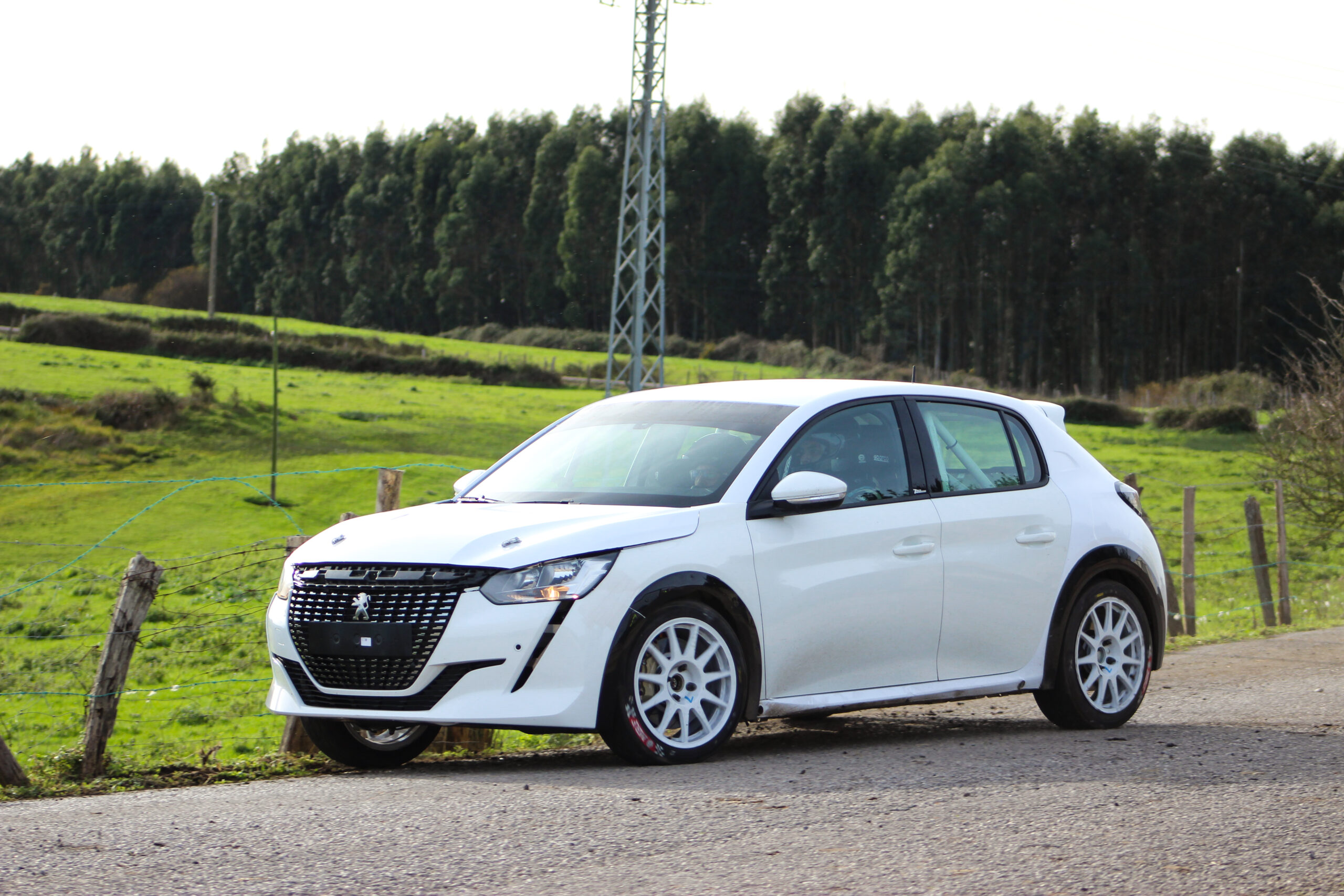 That is why we have several plans this year to accompany various competitors that can help us achieve our goals. May is going to be a key month that will show where the shots are going!
8.3: Another of your pillars is the program with Daniel Alonso in the European Historic Rally Championship. How did this project come about?
The truth is that the project with Daniel is something very exciting. For me Daniel Alonso is a benchmark in everything he does. Excellence is key in his day-to-day life and his rigor when doing things is something that haunted me even without meeting him in person.
That is why I contacted him coldly to offer our services and from the first moment we understood each other perfectly. Like Eizmendi, the condition that Daniel gave us was to do a previous test taking advantage of the CERVH Rally in La Nucía. The rest is history.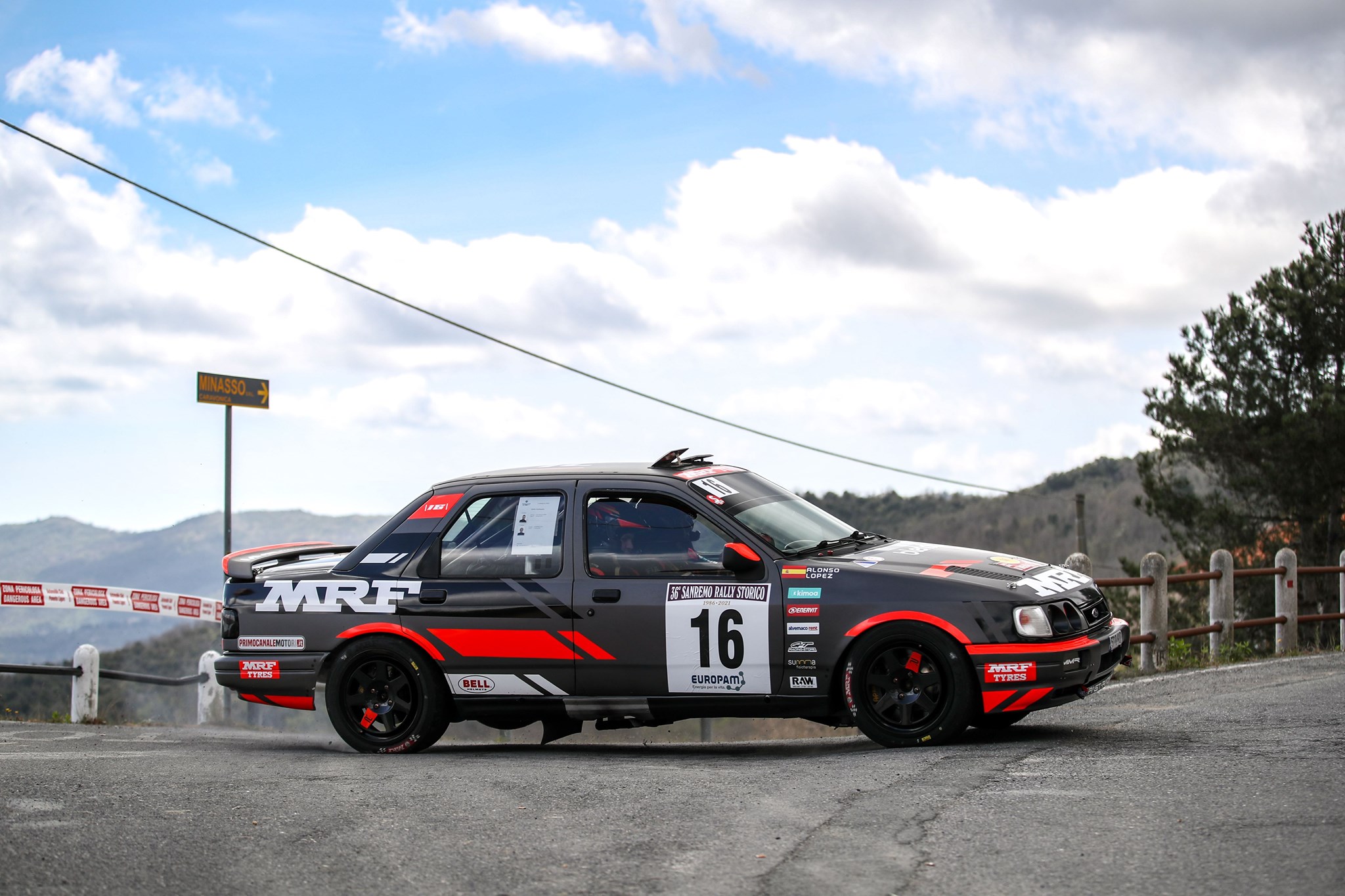 Last Rally of San Remo, Alonso, together with Jandrín and the entire Past Racing team achieved the first podium for MRF in a Rally of the European Championship on the difficult, and unfriendly for the Ford Sierra, Italian stages. This year the team's goal is the European Championship and we are going to do everything we can to help Past-Racing get it. Next stop, Vltava, in the Czech Republic. There Daniel already played a great role last year. We will see!
9. The brand continues its expansion in Europe, including the ERC. Is this championship the great objective for the brand at an international level?
MRF wants to have the best possible product and for this what better to evolve in the best rally championship. We cannot forget that the WRC is out of the equation as it is a single brand. Due to its international disposition, its high competitiveness and its great commercial diffusion, the ERC is a key showcase for any brand that wants to enter the competition.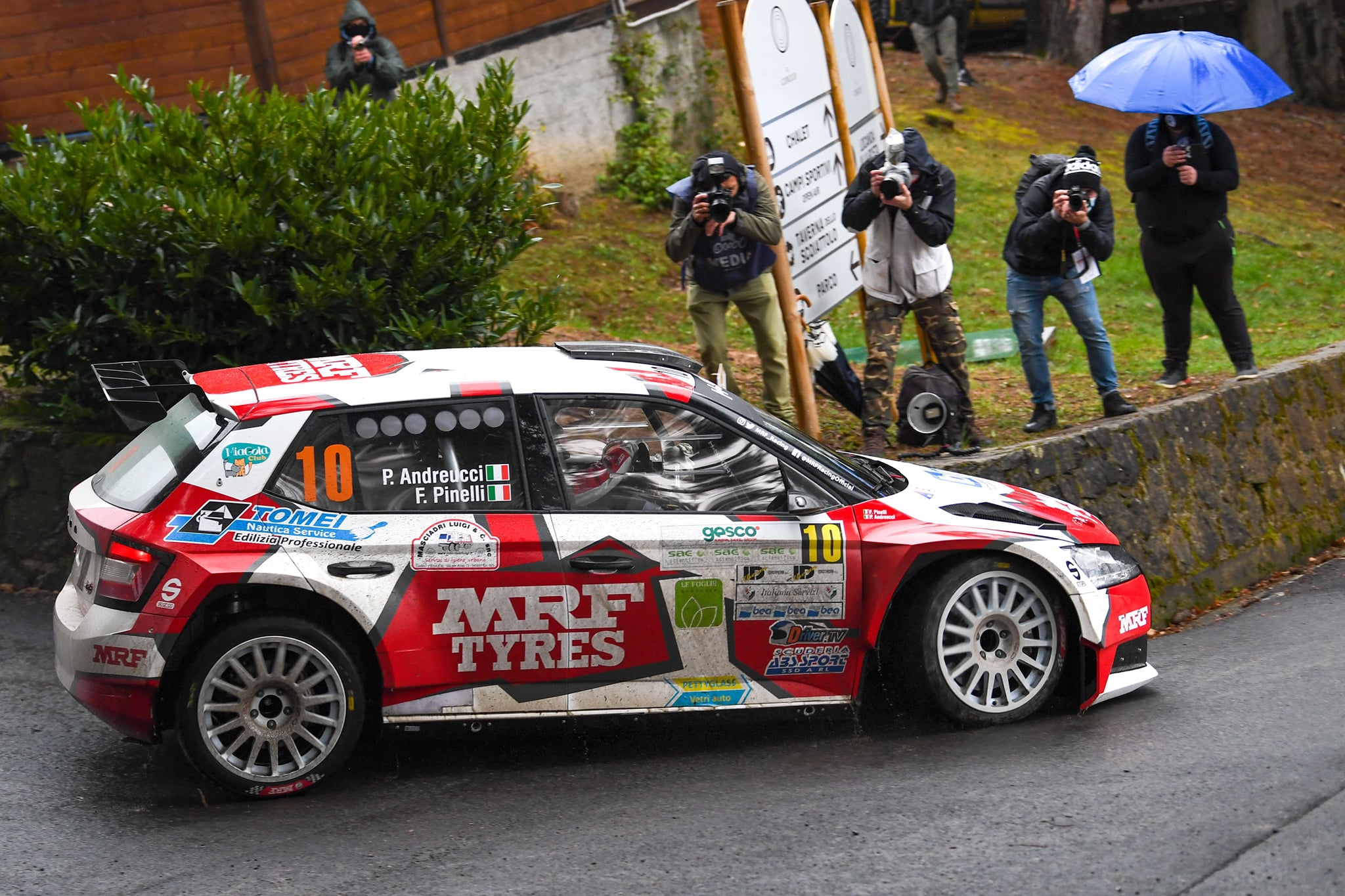 The project in the ERC was signed for at least two years. The brand is very satisfied with what has been achieved so far in the first of them, so my intuition tells me that we have MRF in the ERC for a long time.
MRF deploys the development team to each race in the ERC, with its chief executive officer Fiore Brivio at the helm, to collect data in the field that allow us to incorporate improvements to our product range. As a result of this work from last season, in 2021 we already have an 18 "asphalt tire for our customers.
10. Italy, Spain, France, Portugal … More and more drivers are using the product. What do you think are the keys to this?
From my point of view there are two key aspects: The service we give to our pilots and the price. In a first phase, customers distrust the product, since they are not used to something cheap working. In the world of competition, the best material must always be used to achieve the best results and that means that the budgets of the teams are very high.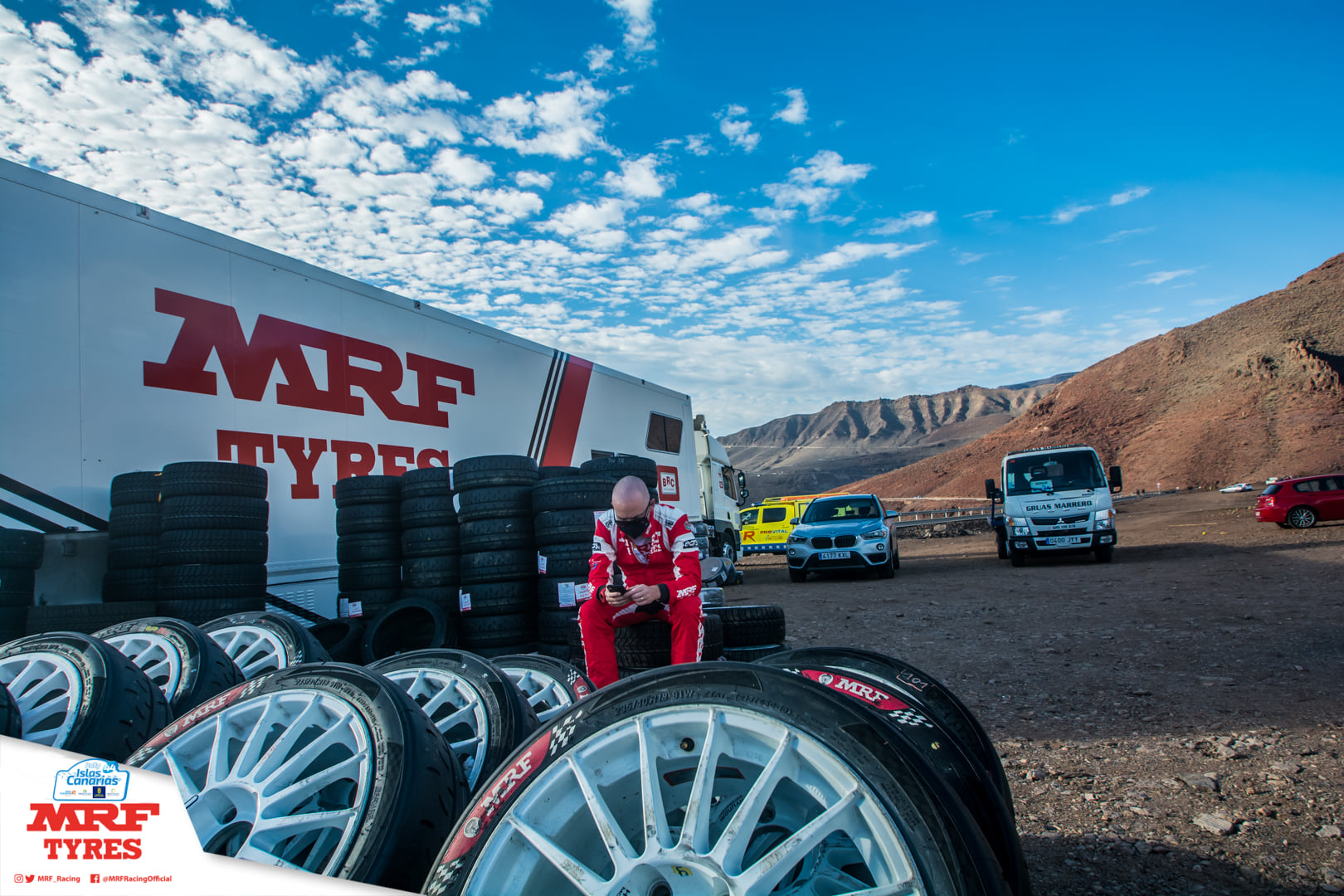 Once they try them, we have it easier. That is why during the first months of 2021 we had an extra ration of asphalt testing. We want to give the opportunity to meet as many drivers as possible and that they could see for themselves the benefits of our product.
11. Finally, does MRF Tires have the World Rally Championship in mind?
The answer is simple, and it is yes.