Tiempo de lectura:
2
mins
It's official now. Saudi Arabia has banned all international commercial flights. In addition, the leaders have proceeded to close the ports and borders because of the new variant of the coronavirus, detected in the United Kingdom. This measure will be carried out for a week. What will happen to the Dakar?
This mythical event involves a dance of trips and flights to the city of Jeddah during the weeks before the rally. Many participants are planning to fly in the next few days, and this fact can make things difficult. Let's remember that the toughest test in the world is held from January 5 to 17.
Of course, the participants and teams travel several days before in order to carry out the preparations in the best possible way. Ours are scheduled to take the flight next Sunday, December 27, after Christmas.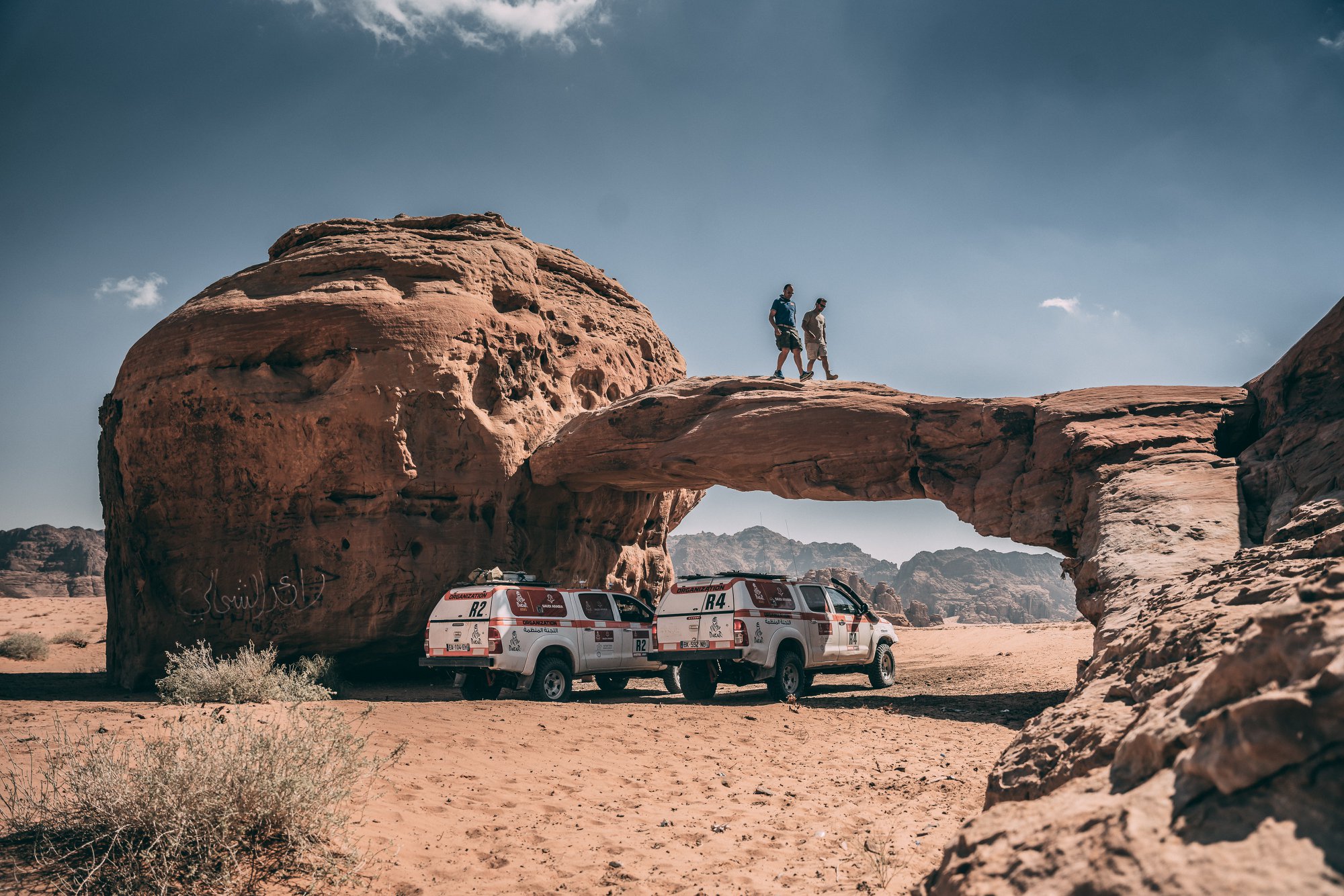 For the moment, this decision would put flights and travel in check. The Dakar Rally organization is expected to make a decision on this fact. One of the measures that is sounding is to make an exception for the  members of the registered teams and drivers.
Saudi Arabia is facing the most interesting weeks of the year, with its country in the center of the world hosting the Dakar Rally, a competition that is talked about day after day in all the media. Therefore, we are waiting for a decision by the Government and organization.
As published by "Dakar for Chaco", in a few hours, the president of the Saudi Motorsport Federation, Prince Khalid Bin Sultan Al Faizal, will meet with the representatives of ASO. There the decision will be made about what will happen with the Dakar 2021. There are eleven days left for the scrutineering and thirteen to start.
Let us remember that the material of many teams has already arrived in the country by boat several weeks ago, as shown in the following images: