Tiempo de lectura:
3
mins
Kelly is a name related to the world of competition for many years. Frank Kelly is one of his fundamental pieces, in addition to the driver. We talked to him about his beautiful Ford Escort MKII (Baby Blue), his future plans and the experience after his appearances in Spain (Solo Escort and Festival Trasmiera).
First of all, how have you managed to confine yourself?
As we came home from Spain we went into our own self isolation when we got home. 7 days later our country then went into lockdown so we had a long period of confinement. I happily spent this in my garage working on Baby Blue.
During the break we worked on several small improvements for the car, such as geometry and weight balance. The gearbox has also been revised, as have the shafts. We have also focused on the new racing monkeys.
Your Ford Escort MKII is a real gem for you. Tell us your story.
Yes. A friend of mine had it built In 2005. I helped him with the specification and setup. When he decided to step back from rallying he gave me the first opportunity to buy it.
We have the current Ford Escort MKII since 2009. During all these years it has gone through many major modifications. For example, four different engine types or three transmission types. We always aim to work to further improve our goals.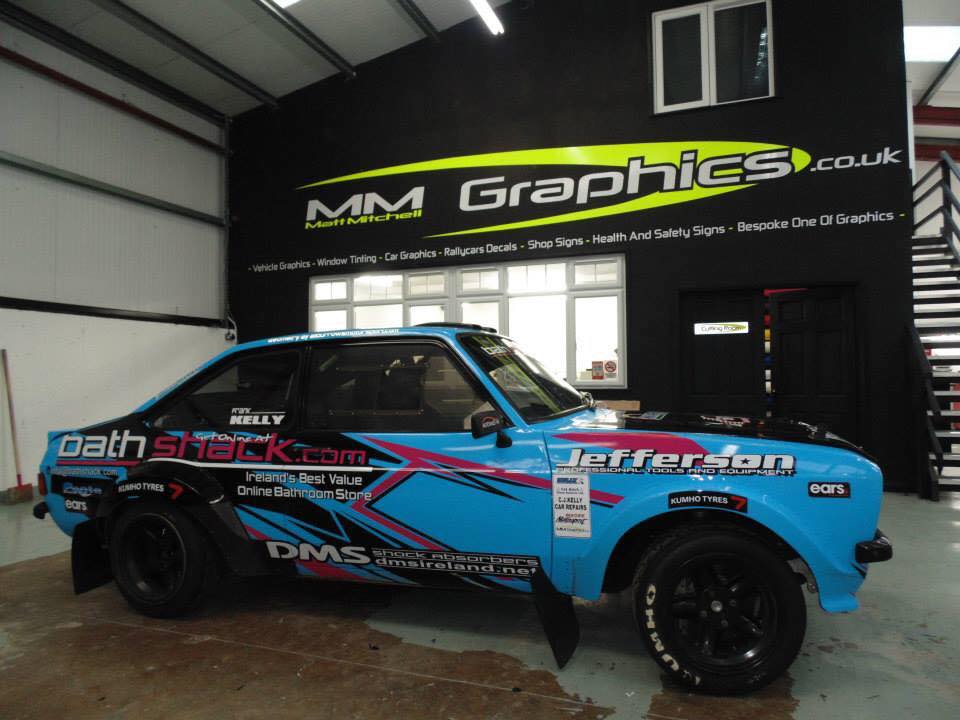 It has been greatly improved during all these years…
The Escort is a very easy car to drive and work with. Almost any engine fits. My current Millington is the latest and gives me a lot of joy when driving it. It has 340 horsepower. Currently, I have the Samsonas sequential gearbox, which is also a blast. I recently upgraded the brakes, mounted an Alcon R5. I always think "that's it, the car is perfect and I won't do more," but then I have a great idea and the story begins again (laughs).
You have been at numerous events over the past few years. What is your favorite rally and why?
I've been lucky enough to do many great events with the Ford Escort MKII all over Europe. I would highlight the Rally Legend of San Marino for its atmosphere and madness. Meanwhile, the Rallye Festival Trasmiera also loved it. We were stunned by the enthusiasm of the audience present. I didn't think they would know who we are?
And the Solo-Escort? Were you surprised?
Yes, again a big surprise with how well we were received. It is always a worry if we can make an impact in different countries but now Spain is becoming one of my favourites. Solo was tough with the weather but very very enjoyable with a great atmosphere. Everyone was so kind to us and helped if we needed anything. The local drivers are very fast.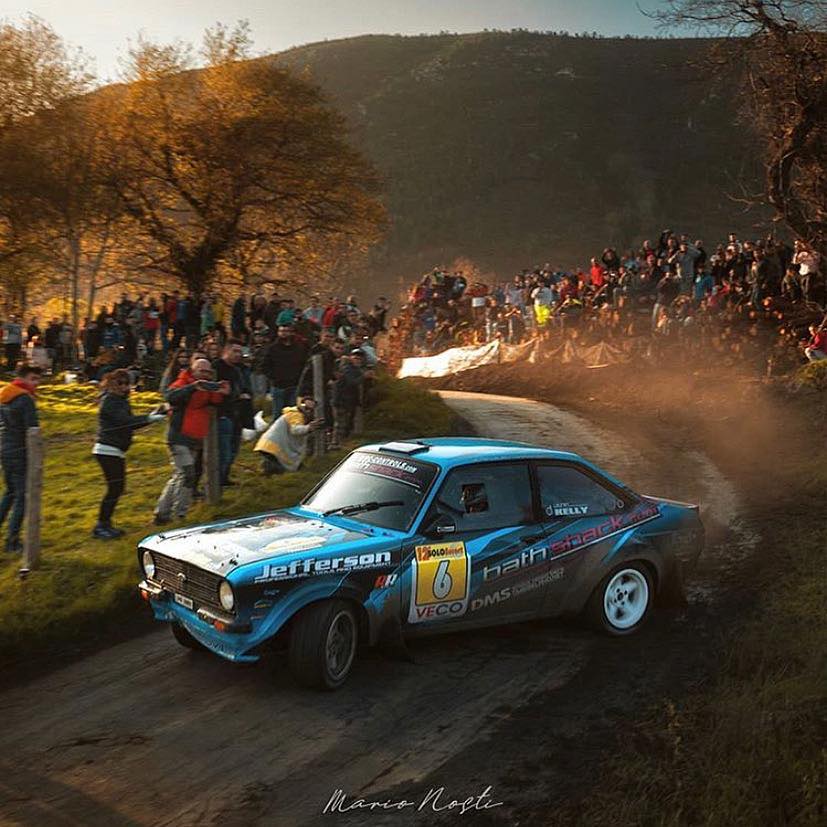 Do you have a race planned for 2020?
In Ireland they are trying to hold a two-day rally in Wexford. It is hot for September, but it will be difficult especially if COVID-19 returns again. It is time to wait. As for Spain, it will be very difficult for them to let us travel and test outside our country.
Have you tried or would you like to race in a new car? R5, WRC…
I have driven WRC cars but not in anger. They are fantastic but I love my Mk2 and that is where I belong. I am lucky to have a Mk2 and I think WRC owners are jealous
What do you think of the electrical energy in the rallies?
It makes me feel sick. Rally is all about the noise and smell of engines. That's how it is and always should be. I will not rally if we are made to use electric.
Thanks for your time, Frank Kelly!