Tiempo de lectura:
5
mins
José Antonio López Fombona (Gijón, 69 years old) is one of the riders most acclaimed by the Spanish (and European) fans for many seasons. After a successful start in the rallies, the Asturian has seven national hillclimb titles on his list. We talked to him to learn more about his sports career, personal and the acquisition of his new car in 2019, an Audi RS5 DTM. Enjoy it!
Q: Your beginnings in motor racing were linked to rallies. You enjoyed cars like the Fiat 131 Abarth or Porsche 911 SC. What memories do you have of those years?
They were very good years. At 20 years old, everything was reflected in passion. The most important memory of that time was my victory with the Fiat 131 Abarth at the Rally Principe de Asturias in 1980. After that time, I was forced to leave competition break for several years to dedicate myself to a family business, which is still going on today.
The moment the job gave me time, I was fortunate to be back in competition, but with another vision. I liked rallies a lot, but I didn't have enough time to do it. We went over to the Hillclimb and twenty years later, we're still here.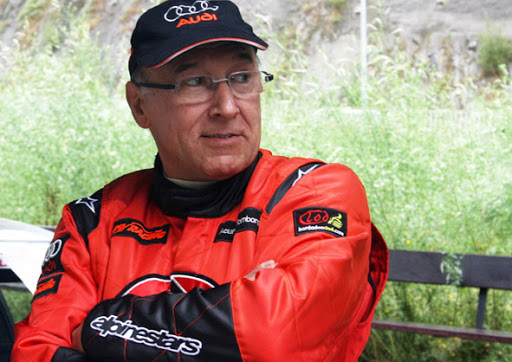 Q: Your last rally was in 2011 (Solo-Escort). Would you like to dispute one again sporadically?
Not really, the body is no longer there for that (laughter). It would be hard to get the feeling of going with a co-pilot again, taking notes… It`s very difficult to keep up with the progress that is being made today. I feel very well on the Hillclimb`s and we will try to stay on it for as long as we can.
Q: Your favorite discipline is Hillclimb. What is your most special title of the seven you hold?
They are all special, but there are two that I will remember all my life. When I came to the hillclimb, I didn`t aspire to win any championship. The first year we decided to compete in Spain, with title included, was very special. Drivers like Roberto Méndez and Xavi Riera were the kings of the Mountain at that time.
Another pleasant memory is the most recent one. It is the last title, that of 2019. The Hillclimbs of Estepona and Fito didn`t go well. The race of Canary Islands, with a double coefficient, isn`t disputed. After these appointments, although with few options, we decided to go to the rest of the Spanish Hillclimb Championship. Luck was with us, winning all the races and adding up our seventh national title.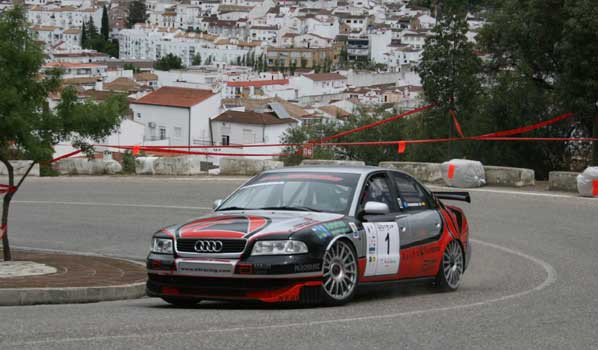 Q: We talked about your most special title. And the race?
Two especially. The first is Falperra, in Portugal. The speeds reached are very high, above 200 km/h, and the voltage is maximum.
The other, for many circumstances, is the Climb to Puig Major, in Mallorca. The natural landscape is wonderful, the passion is amazing… It gathers a number of fans that make it amazing. Of course, there are many others, such as Fito, Jaizkibel, Alisas… Difficult to choose.
Q: What`s your opinion of the Spanish Mountain Championship (CEM) today?
I think the championship is well established. Perhaps there is another test missing -ten would be a good number-, in the style of CERA, to discount some result. Above all, what I have been claiming for several years is the economic issue, that is, the cash prizes. Not for us, but for the riders and young people who come behind. It's a very expensive sport, and the prizes are really low.
Q: In recent years you have driven vehicles like the Audi DTM, R8, Lamborghini Hurricane … However, as you have commented on several occasions, the sensations on a DTM are unique, right?
Yes, it is something inexplicable, you have to feel it. When we had the DTM, we had the opportunity to change to a newer one. However, bad luck hit us. We sold our car and went for the new one. They had already sold it. They are devices that are in the hands of the factories (BMW, Audi and Mercedes) and it is really difficult to get one.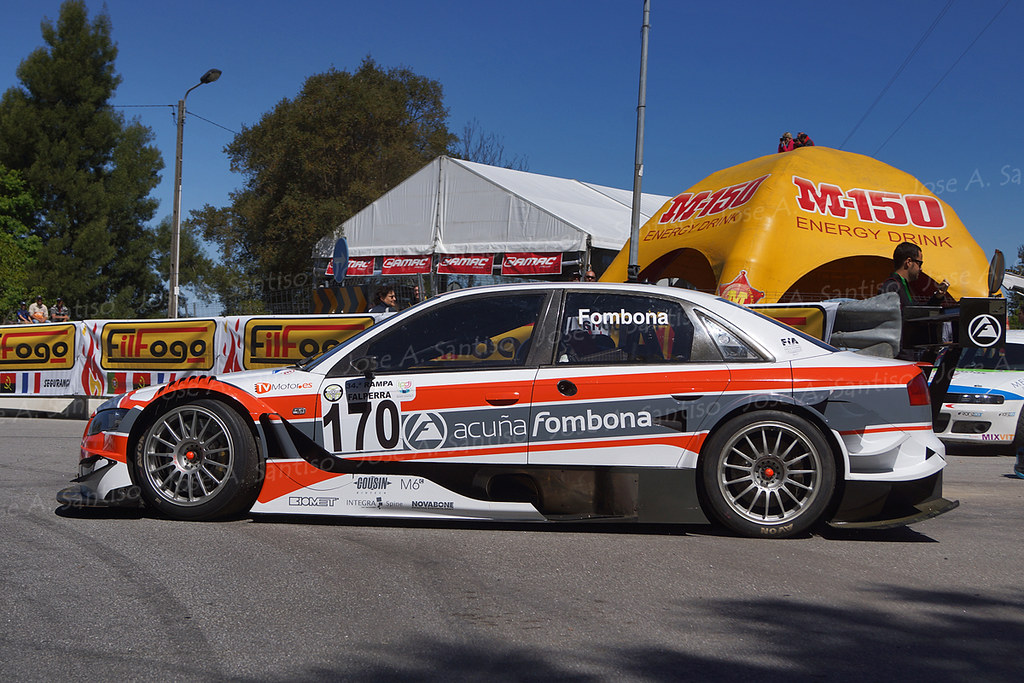 Q: One of the few cars you haven't drived was a WRC. Is there a special reason?
We've thought about it many times, but we have a reason why we've never run with a WRC. One of the things I like the most is the "roar" of an atmospheric engine at high revolutions. These cars don`t transmit such sensations to me. I don`t deny that they are spectacular, fast and great, but they don`t transmit that "passion".
Q: Last year you purchased a new DTM Audi. What are its characteristics?
It`s an atmospheric V8 of 4 liters. It develops around 550 hp, less than our current Lamborghini. However, the big secret is in the weight, as it is at 350kg less. That makes it much more competitive. This is the Audi used by Edoardo Mortara in 2016, model RS5. It`s a carbon fibre unit with a multitude of settings and an incredible aerodynamic change.
Q: Will we see the new car soon?
We are looking forward to receiving the few pieces we have left. There have been internal changes in Audi Motorsport and it`s taking time. As soon as we have everything ready, the new DTM will go to the Spanish and European races. We are looking forward to it.
Q: Finally, what are your plans for this year?
I'm thankful that I can continue to enjoy mi passion. As in previous seasons, we will perform the Spanish Mountain Championship in full and single races in different communities, as is usual. This year we're releasing some aerodynamic modifications to the Lamborghini that I'm sure you'll like very much. The decoration is also pending renovation.