Tiempo de lectura:
2
mins
The most in shape and dominant team of the entire hybrid era has presented the car with which they will try to revalidate the championship of both drivers and builders, as they have done during the last seven seasons.
Mercedes will again be the rival to beat in a 2021 season marked by the freeze of development caused by the global pandemic, with the corresponding postponement of the change of regulation that was scheduled for this year.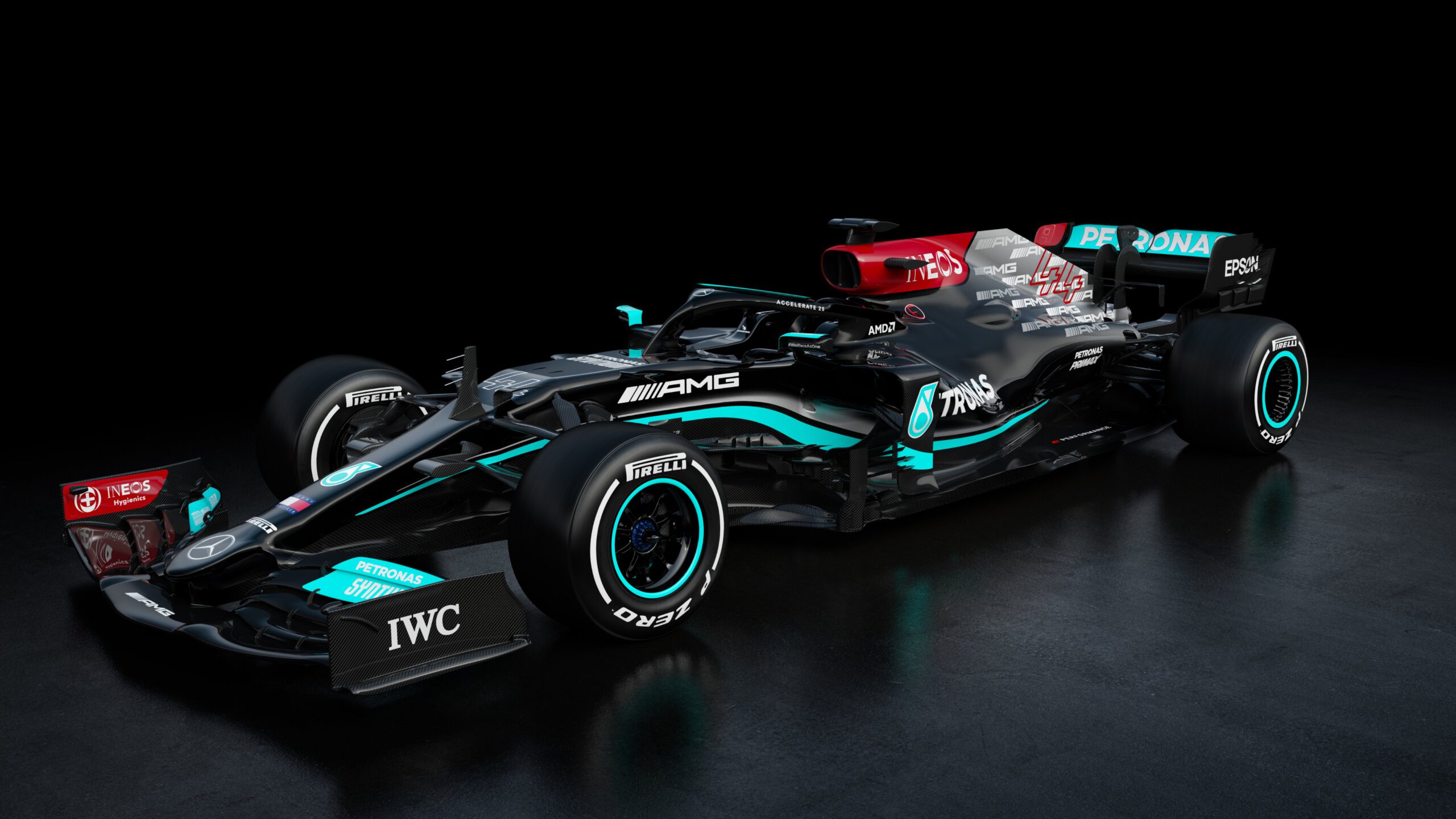 Mercedes W12: black colour maintained
The German team has once again bet on the black color with which they decorated their car during the last campaign, in a protest action in favor of the Black Lives Matter movement and in their fight against racism.
What seemed to be something circumstantial and with a duration of one season, is again the main aspect of this year's car.
In this way, Mercedes does not return to its traditional silver grey that decorated the livery for so many years.
Other important aspects of the car are again the wink to the garnet red color of Ineos, one of its main sponsors, and the gradient from black to silver on the fin, where the AMG logo covers an important part of the rear area.
The green or pistachio blue color continues to play a leading role in both the front and rear wing, where Petronas' sponsorship continues.
Here are some pictures of the new Mercedes W12: