Tiempo de lectura:
7
mins
Sara Fernández is facing one of the most important years of her sports career. The Cantabrian has many years of experience. We have talked with her to learn about many interesting aspects: First years, importance of notes, European Championship, goals in 2021, possible races as driver, courses with Llarena … and much more!
How has your life changed since you entered the world of co-driver?
I started in motorsport in 2005. The first years I competed in the Cantabrian Rally Championship. In 2012 he made the leap to the Spanish Championship and from 2016 to international championships. Since then I have taken it a little more professionally.
Sport always requires a lot of sacrifice and perseverance. For me, racing in rallies has been a dream come true, but I have sacrificed a lot to combine my sports career with studies and work. Since I was a child I have lived racing as part of my life. My father and brothers were already racing motocross, so now after so many years I can't live without racing.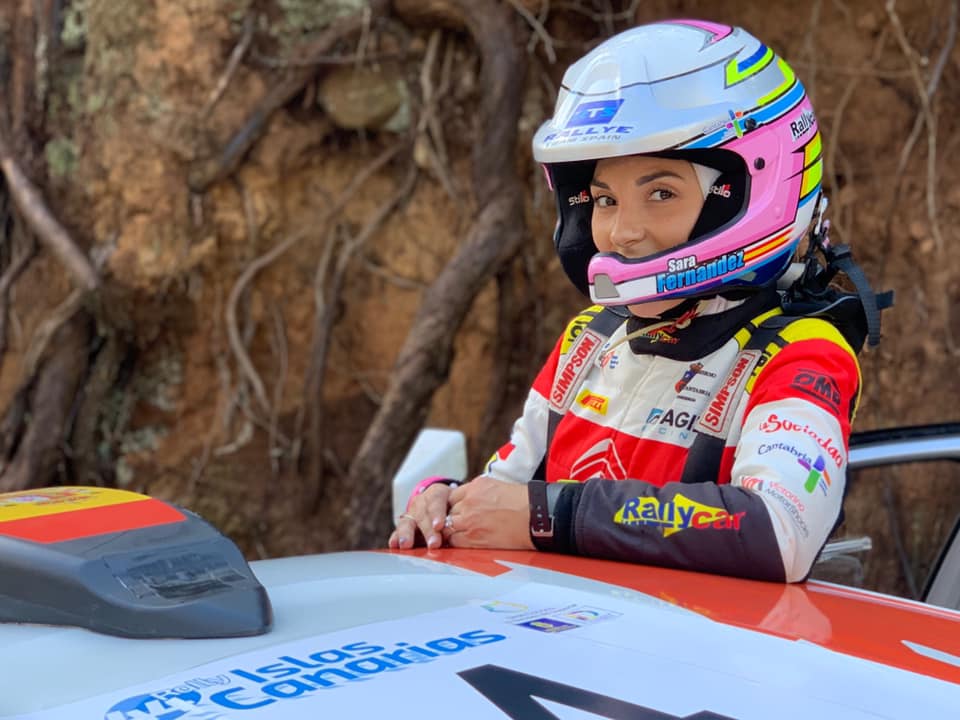 During the first years we saw you in the Regional, with pilots like Corona, or in the Swift with Adrián. What would you highlight the most from those years?
I made my debut with Óscar Corona in the regional and the first year will always be special because we both started from scratch with no experience. They were very fun years. At that time there were many races and many cars on the entry lists. Óscar and I went from going to watch the rallies as amateurs to suddenly being there running, we were very excited and eager.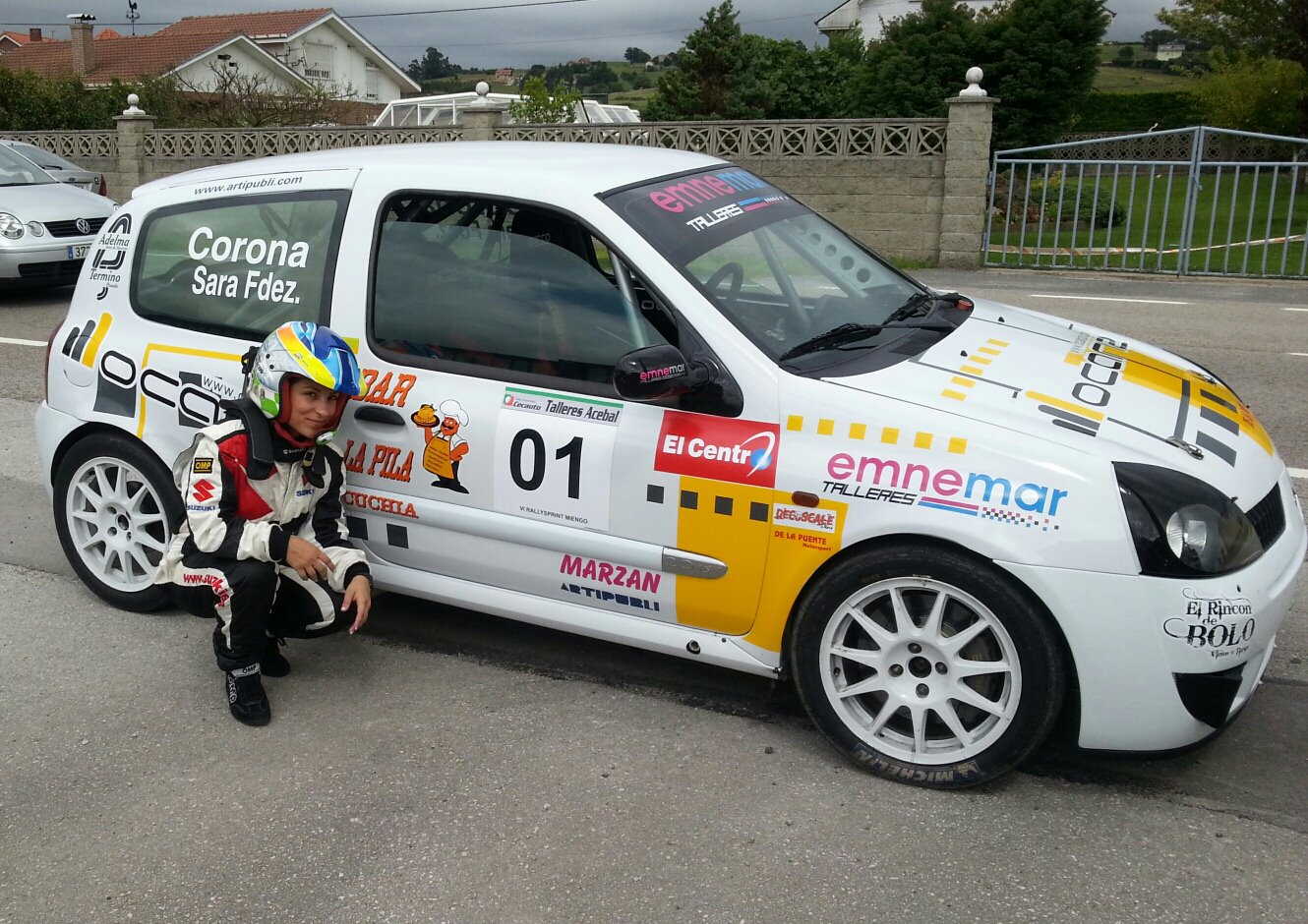 2012 was a decisive year for me because I stopped running within my comfort zone. We went to a Spanish Championship, where he did not know rallies or the Suzuki Swift, with which we would race together for three years. We won the Suzuki Cup. With Adrián is where I really learned what rallies are. He taught me a large part of everything I know because before he became a pilot he was also a co-driver and I will always be eternally grateful.
Your time with Ángela Vilariño at Opel was also very beautiful. What do you remember from that season together?
Angela and I joined the Opel Spain team in 2015. She is an incredible girl, very brave, a very good driver, calm and very temperate. We immediately connected very well, since we both come from a family racing background and we have many things in common. I have very good memories of that year and many very funny anecdotes. Angela is a very positive and hardworking person. We are still very good friends and hopefully one day we can run a race together with an R5.
For all those people who do not know … How did the contacts with Efrén Llarena arise?
At the end of the 2015 season, Angela wanted to return to focus on the Mountain, which is the specialty she likes the most, so I was free. I went to live in the United States and that was when Efrén contacted me in 2016. He wanted to do a program in the Spanish Championship and at the same time in France in the 208 Rally Cup. So a few days before the first race in France I returned to Spain and we started running together.
We didn't know each other at all, but I immediately saw qualities in him that I liked. He was very young, but he had a lot of experience in karting. What most caught my attention is that he was very clear about what he wanted to achieve and that he really liked racing more than anyone else in the world. If you combine talent with work and sacrifice, success is assured.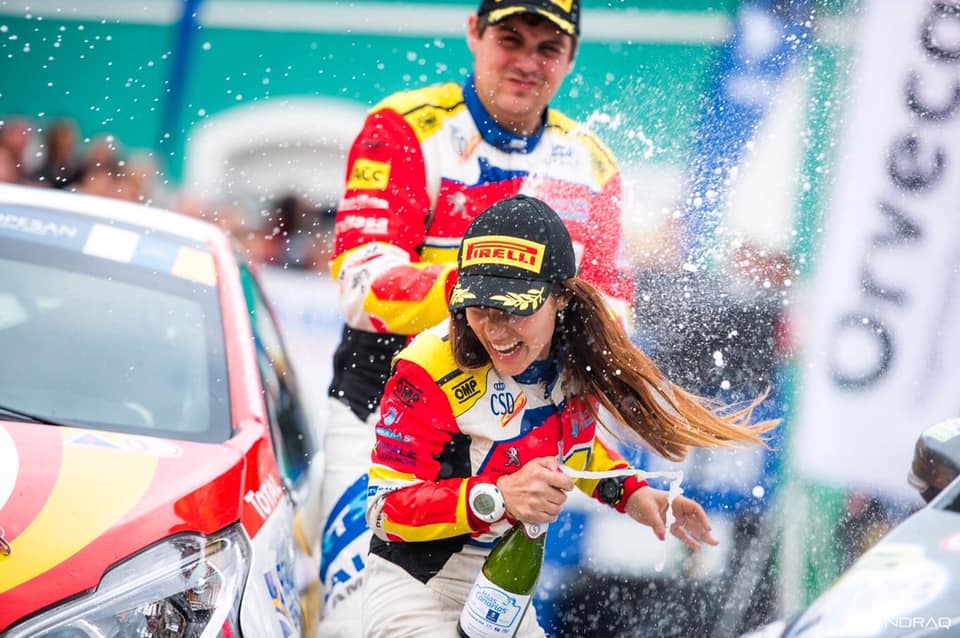 Has your way of working evolved / changed a lot since 2016?
Not much, we keep working to improve race by race. We are aware that working on good notes is a very important part of the degree, so we are always recycling with David Nafría's courses. He is a person who understands and knows Efrén very well and always makes him improve. Efrén is a very complete driver, who in addition to driving he is a very good mechanic and is learning much more thanks to that. He always knows cars by heart and is very involved in mechanics. He cares a lot about working together with the engineer in choosing the Set Up and how to always get the most out of the car's performance.
Yes. Thanks to the creation of the R2 program by Manuel Aviñó and his entire federation team, we have been able to run a European Championship. Before this there was nothing to support young Spanish riders. Every driver who wanted to gain a foothold in motorsports had to leave Spain, to other countries like France where there were promotional cups with prizes with international programs. Now Spain is a reference, Jan Solans Junior World Champion and Efrén Llarena Junior European Champion, two drivers who have proven to be very fast outside of Spain and both winners of the R2 Scholarship. They have earned the support of the RFEDA.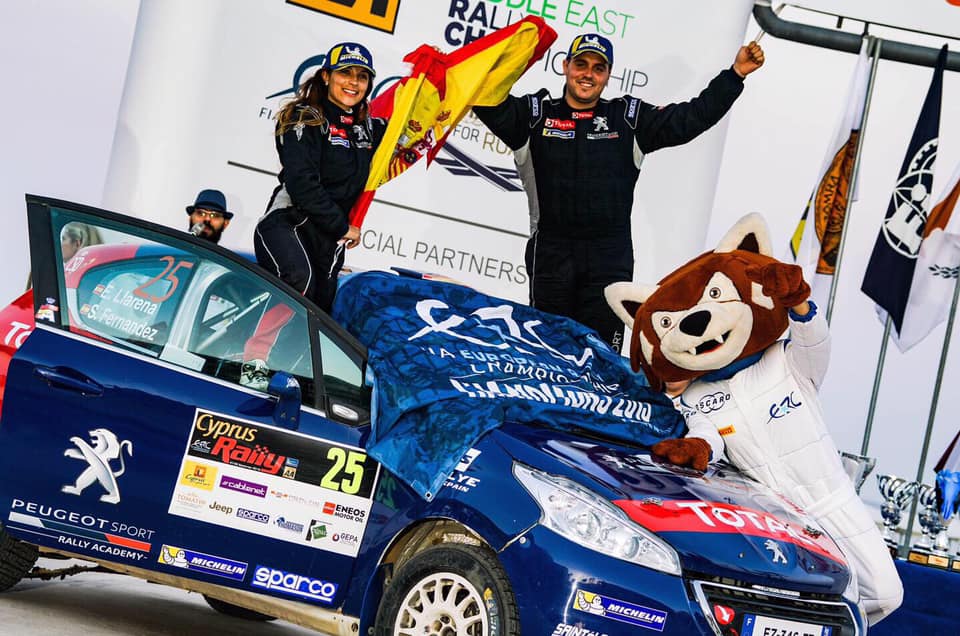 Has your co-driver changed a lot from a car like the R2 to one like the R5? Is it very different when it comes to working / singing notes?
The methodology is the same. The rallies are still preparing the same and the corners are still the same, but going faster. Now you have a little more pressure since you play with very large budgets. They are cars that star in the premier class in the ERC, so you cannot fail at anything because the stakes are high.
It is not the same to run sporadic rallies than to follow an international championship to win. There are two things that cannot be bought in sport, and they are talent and time. For a junior driver, his sports career (as a junior) is very short and you have to work a lot during those years, you can't miss a single opportunity. Both Efrén and I are very aware of what it costs and the sacrifice of all our sponsors.
2020 has been a peculiar year with the pandemic and the uncertainty of the first months. The restrictions in Spain were very harsh and that affected us sportingly. In other northern European countries they were able to test and continue preparing for the season, but not us. Then to that added to the fact that we changed category, from a 2RM to a 4×4 … We had no experience with the car or test kilometers before each race. All of that penalized us quite a bit. However, this year we are very motivated and eager to do well in the ERC.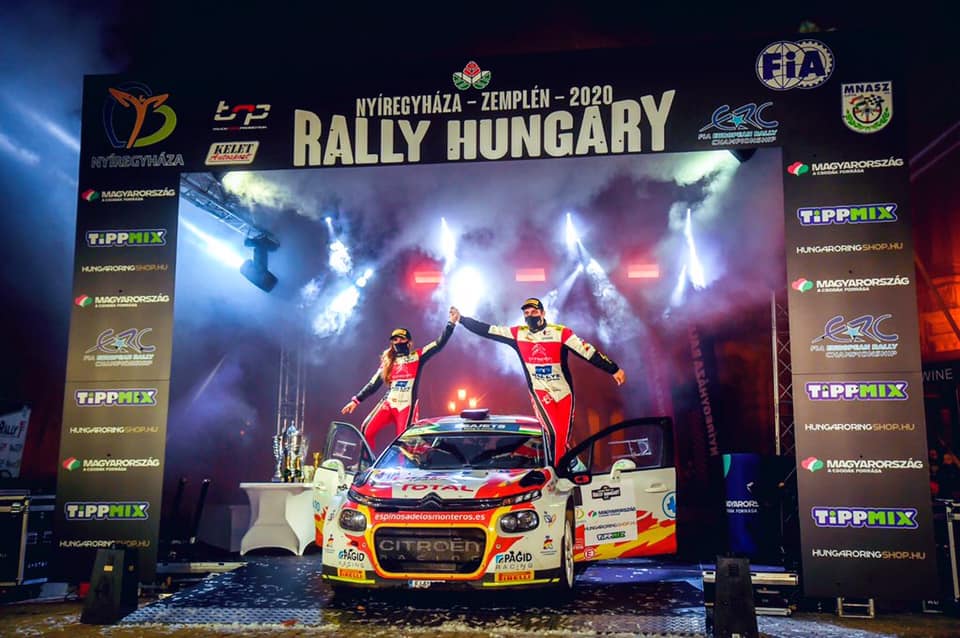 What could be the most difficult rally (s) (ERC) when it comes to taking notes?
Hungary is a very complicated rally, because it has areas of gravel and areas of asphalt, areas that skid a lot, others are very dirty. It also has places with a high risk of puncture, and all this between forest and in autumn with all the leaves on the road. You have to be very focused so that nothing escapes you in two passes.
In that rally there was a vignette for each corner of the section to tell you where you could cut and where you could not. In the reconnaissance they do not place the barriers, so you could not mislead anything by scoring with the roadbook.
This year you arrive with more enthusiasm than ever. Triumph is the main objective, right?
Of course. We want to win. RaceSeven is one of the best teams in Spain and Europe so we are very happy. Víctor Pérez has done an excellent job and has built a team with very good and professional people and that is to be admired.
On a personal level, is there a championship that you like more?
I love the ERC. I think it is the best option, both for R5 teams and for teams with Rally4 cars. The media coverage of the ERC with Eurosport as promoter is very good. Television stands out, and nowadays it is what rallies need to be able to sell something to the sponsors.
In the World Championship, taking away the official teams, you have little impact. In addition, if you are a Junior driver, you can race in the championship with the make, car and team that you decide yourself. This allows you to better manage your budget.
I do not see fair that a junior championship is a monopoly of a single brand, where you cannot even choose your own team of mechanics, as it happens in the JWRC. In the ERC the ideology is different. You can be Junior European Champion with your own car and your own team, so you open up the range of drivers more. There will always be more level.
What is your dream in this sport?
Win. Whatever championship is, the important thing for me is to run to win. It does not matter if I do it on board a car in the Rally5 or Rally2 category, in a national promotion cup or in a European Championship. I like to run championships to win.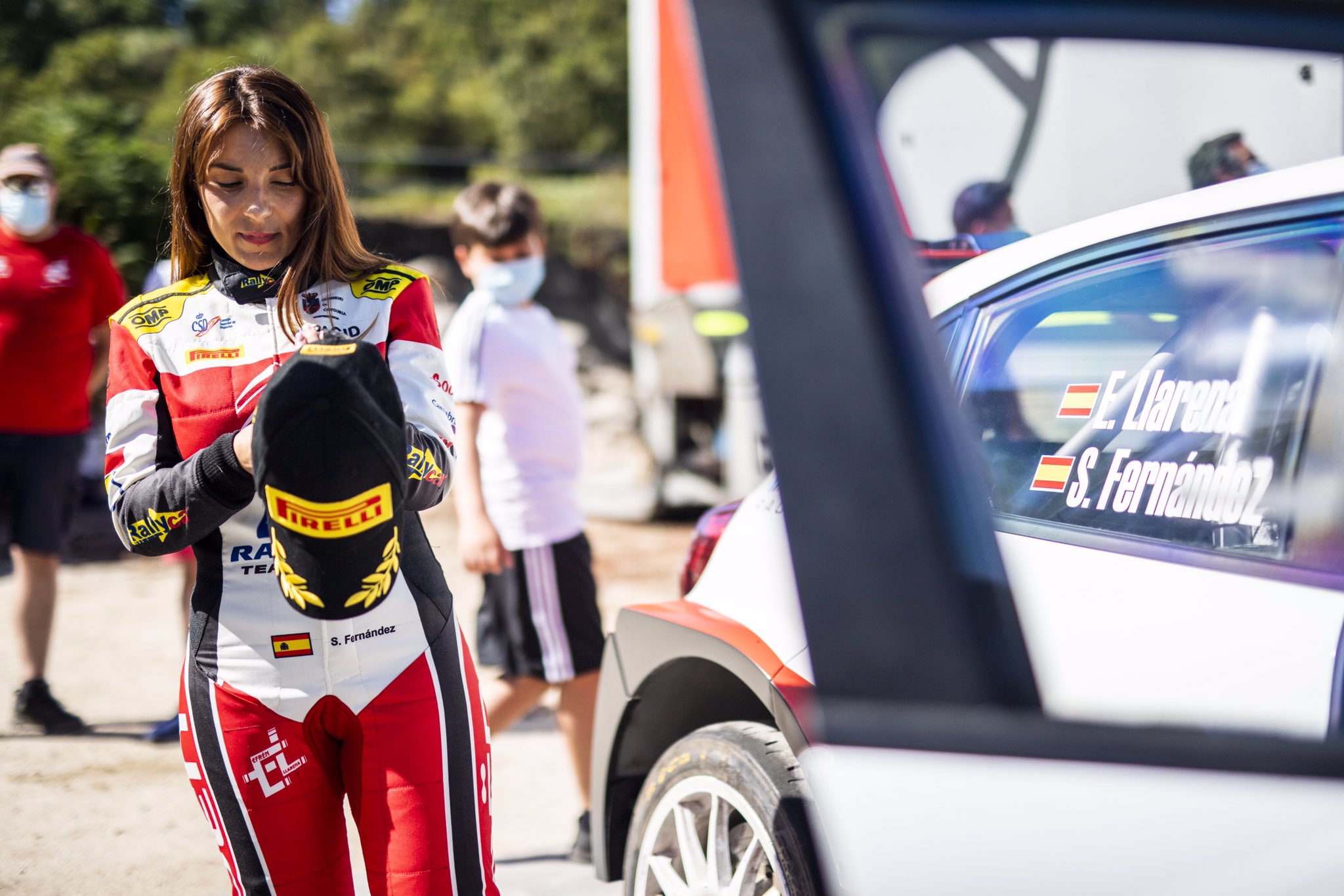 Could we see you sporadically as a driver in 2021?
Well, it is something that I would like, but I have to organize myself very well to make time. I would like to run a race on land. I also have an X30 Kart that helps me train to stay fit and have fun. This year I have many personal projects as a businesswoman so my schedule is a bit tight, but I sure make time for a race.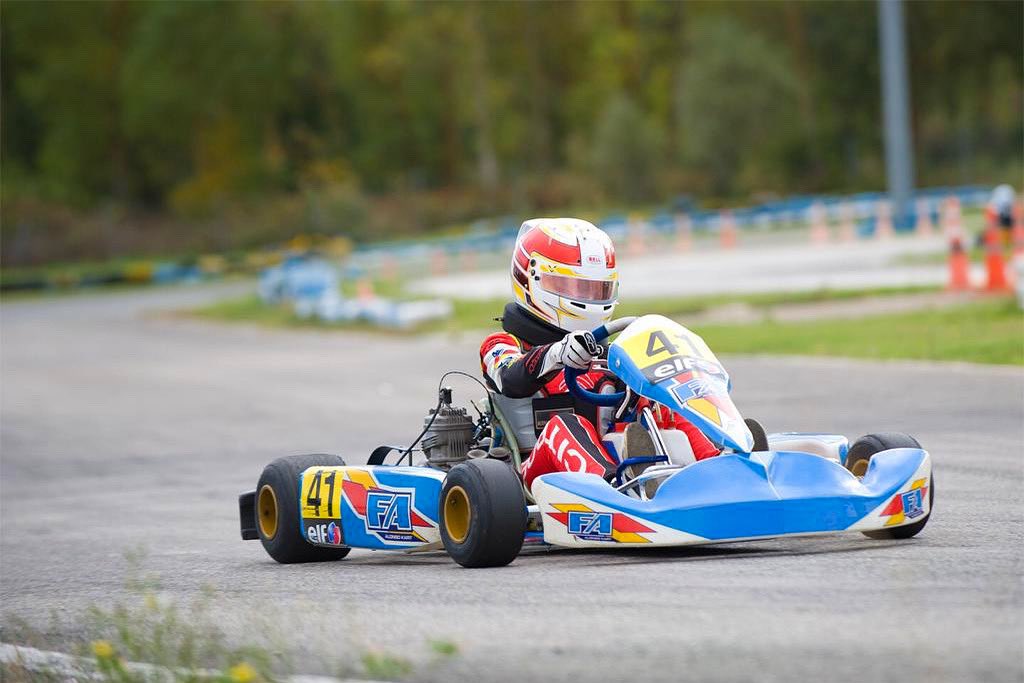 Finally, about the courses, have you taught or are you planning?
Efrén and I are thinking about the possibility of giving joint pilot and co-driver courses, but it is an idea that we have in the air. For now we want to focus on the championship.