Tiempo de lectura:
2
mins
In less than two weeks, the European Rally Championship will begin with Rally Rome. The event, to be held on 24 and 25 July, will feature the best teams in the continental and world panorama. One of the star drivers will be Craig Breen. The Irishman has more than 60 races in the World Rally Championship and two absolute podiums.
Breen will participate in the championship with a Hyundai i20 R5 maintained by BRC Racing Team. In addition, the brand of tyres to be used will be MRF Tyres, which is experiencing remarkable growth in recent months. The Irish is clear. Out of favoritism, it is completely focused on the "evolution" of these tyres: "Above looking for results, we are focusing our efforts on the evolution of the MRF, together with Brivio and Freeman and the rest of the brand's recently created New Product Development Team for Competition," he told to DirtFish.
At the moment, with several kilometres of testing at the end of 2019 on both gravel, asphalt and snow, and especially those recently completed in Italy, and the SM Itäralli Rally in Finland, Breen has been "satisfied" with the performance of MRF Tyres, but aware of the "need" to continue development. Of course, once the race starts, from the Monday Test, the Hyundai driver will go "for it, as fast as possible".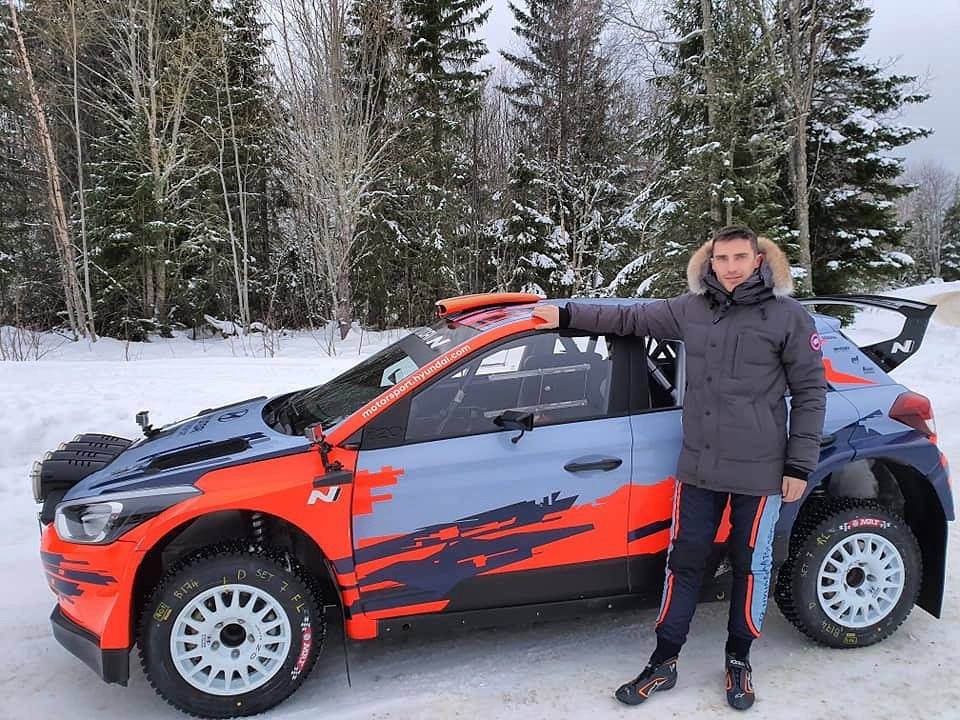 Andrea Adamo (manager of Hyundai Motorsport in the WRC) himself called India to congratulate MRF. Ae was surprised by the work and work being done by the team for improvement and above all by the effectiveness demonstrated on asphalt in the last tests carried out. Two of its drivers will be present at the Italian event: Sordo and Loubet, the latter at its official debut in the i20 WRC.
The first round of the ERC will feature top-level competitors in addition to the aforementioned. Among them are Oliver Solberg, Adrien Fourmaux and the other candidates for the contest every year. Breen is cautious but shows a lot of desire: "Whenever opportunities arrive as is, I put 110% of my part".