Tiempo de lectura:
< 1
min
Fabrizio Zaldivar and Carlos del Barrio have completed their first stage together in the World Rally Championship. As we already published several days ago, the duo makes their WRC3 debut with a Skoda Fabia Rally2 Evo from the Toksport WRT team. Mikkelsen and Bulacia (absent from this rally) are his teammates in WRC2.
Both have finished the first stage eighth among the participants in their category. Emil Lindholm, the leader, has set the best time. The difference between them has been 48 seconds. An acceptable time taking into account the experience of the local drivers on these conditions.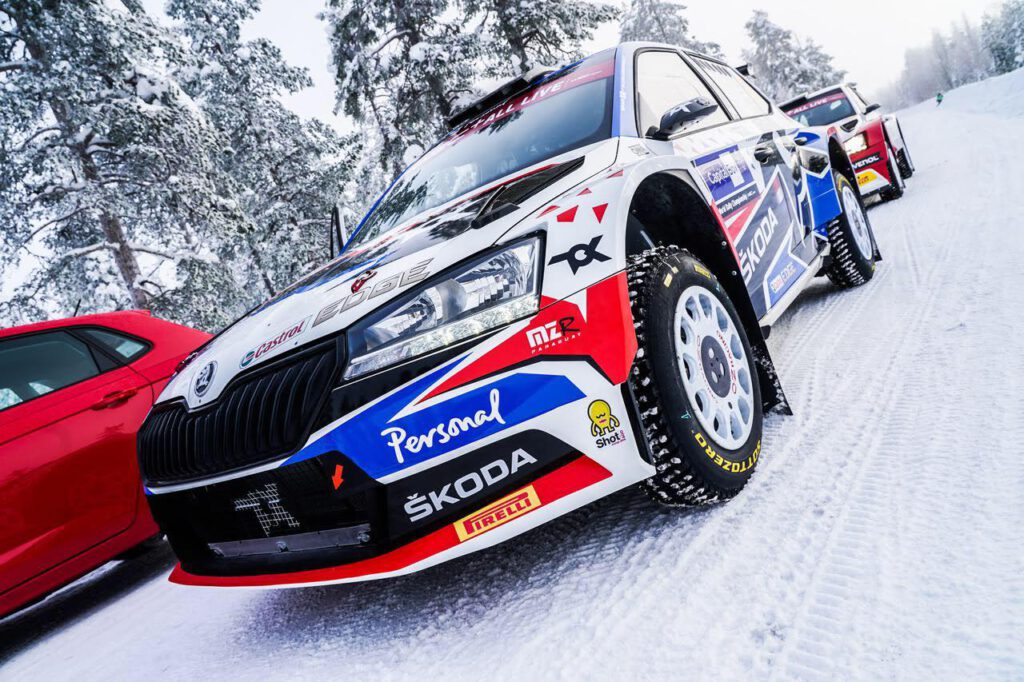 Teemu Asunmaa, Johan Kristoffersson or Eerik Pietarinen, among others, are some of the toughest opponents of the weekend. We will be attentive to the evolutions of Zaldivar and the Barrio during a weekend of adaptation and experience, with a totally new car, team and rally for them.
Miguel Díaz-Aboitiz and Rodrigo Sanjuán also reached the finish line of the special with the Skoda Fabia Rally2 Evo from Calm Competitió. The Spanish have finished at the bottom of the table among the WRC3s. Without a doubt, they are also facing a journey of learning and enjoyment at the highest level.