Tiempo de lectura:
2
mins
Ivan Ares, two-time Galician champion and winner of the Spanish Asphalt Rally Championship in 2017, attended Tramalón's microphones last Wednesday. The fantastic driver unveiled very interesting things about his career as a driver, his fabulous team and the new plans, among many other interesting things.
Ares has piloted several cars throughout his career, such as the Peugeot 206 (in the Challenge Peugeot), his first all-wheel drive (Mitsubishi), the Porsche models and the Hyundai i20 R5, among many others. He remembers Mitsubishi as "the fish that bites its tail" for its continuous maintenance. In relation to the Porsche has a very special memory, highlighting "its effectiveness and fun".
The sensations left by the German car in the mind of the Galician were outstanding, so it promises, if all goes well, to acquire another 2010 model: "When the Hyundai stage passes, if all goes well, I will buy again a Porsche of the year 2010″, he admitted. Today, in his Hyundai years, he feels "fortunate" for the support provided.
Regarding CERA, he stressed its great importance in the current panorama: "It is the most important championship, it must have more relevance", he said. The S-CER is also for him "a great initiative". The great moment of his community also did not pass by Ares: "It is incredible the level, very good work from our Federation". He admitted his desire to participate in the home race, A Coruña, in its next edition.
His previous Hyundai i20 R5 stayed at home, in the hands of Rubén Otero, who premiered it in A Coruña. According to the Cambre rider, the new model just acquired "has no special differences" compared to the previous one. Its main improvements come from the engine, suspensions and aerodynamic details..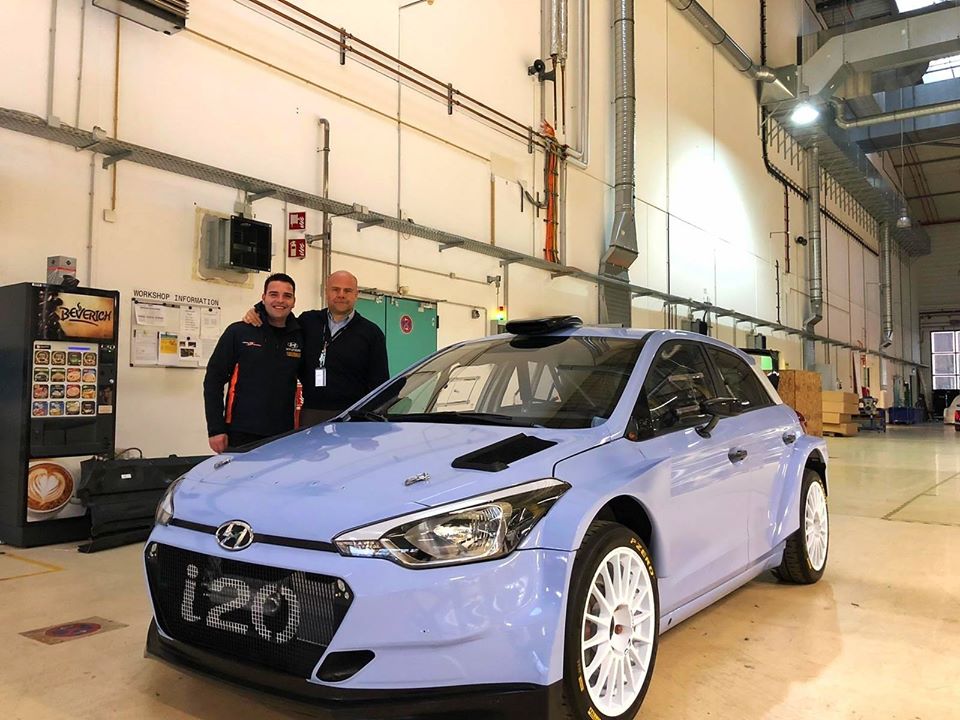 Sports plans are on the air. Ares told us that the idea of running several races of the European Rally Championship and the Rallye of Germany still stands. "The German event is special, since Hyundai has his factory there", he points out. However, he is aware of the current difficulty that sponsors and organizers will face. Everything remains to be seen.
The autocross, one of the great passions of the Ares family, will continue to be present in the program of Ivan: "We will try to make two or three races of the Championship of Europe with the Car Cross FIA of Semog". Great challenges and great passion on the part of Ares Racing. Good luck in your new challenges! You can see the live again (in spanish) by clicking on the following link.