Tiempo de lectura:
2
mins
Dani Sordo, two-race winner of the World Rally Championship, has acquired a very special unit from Hyundai Motorsport, his team since 2014 at the WRC. The Cantabrian has been racing with the Korean structure for seven years and without interruption.
This is chassis number four, with which the Cantabrian rider made several races in 2014 (Hyundai's return to the WRC) after passing brands such as Citroën or Mini. Sordo competed three races with this unit, achieving a second place in the Rallye of Germany. In the rest of the tests, France and Catalonia obtained a fourth and fifth place respectively.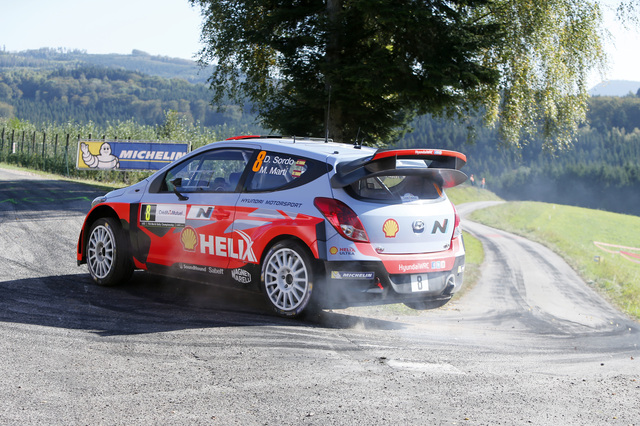 The Finn Juho Hänninen used this car for the last time at the Rallye in Wales the same year. Since then, it hasn`t been used again in any rally of WRC. This model became "obsolete" in the 2017 season, when the team of Michael Nandan (director at the time) gave it to the Coupé model, much bigger than its predecessor.
As Iván Bajo said yesterday in an Instagram live show with Arnau Gustà, the i20 World Champion's plans include one-off races on a sporadic basis. The main intention was to hold the Hoznayo Rally Festival with a new generation i20 WRC. However, the appearance of the COVID-19, with the consequent change of date to September, could cause the debut of this car by Cantabrian lands. Ivan Bajo would be the co-driver again after his experience last year with the BMW M3 E30.