Tiempo de lectura:
4
mins
The times of "Naranja Mecánica" are back. A new machine, in the hands of Sergi Morilla, is very close to returning to the stages. It is a Ford Sierra RS Cosworth, assembled entirely on a whim by the Catalan in recent months. Yesterday, he had the opportunity to test it at the Fortuna Circuit, Alicante.
The car assembly process began a year and a half ago. First, he acquired the body of a Sierra RS Cosworth, as well as the safety arch: "I insisted to buy it, and in the end I was able to get hold of it", admits. Once the first step was taken, he began the second part of the process.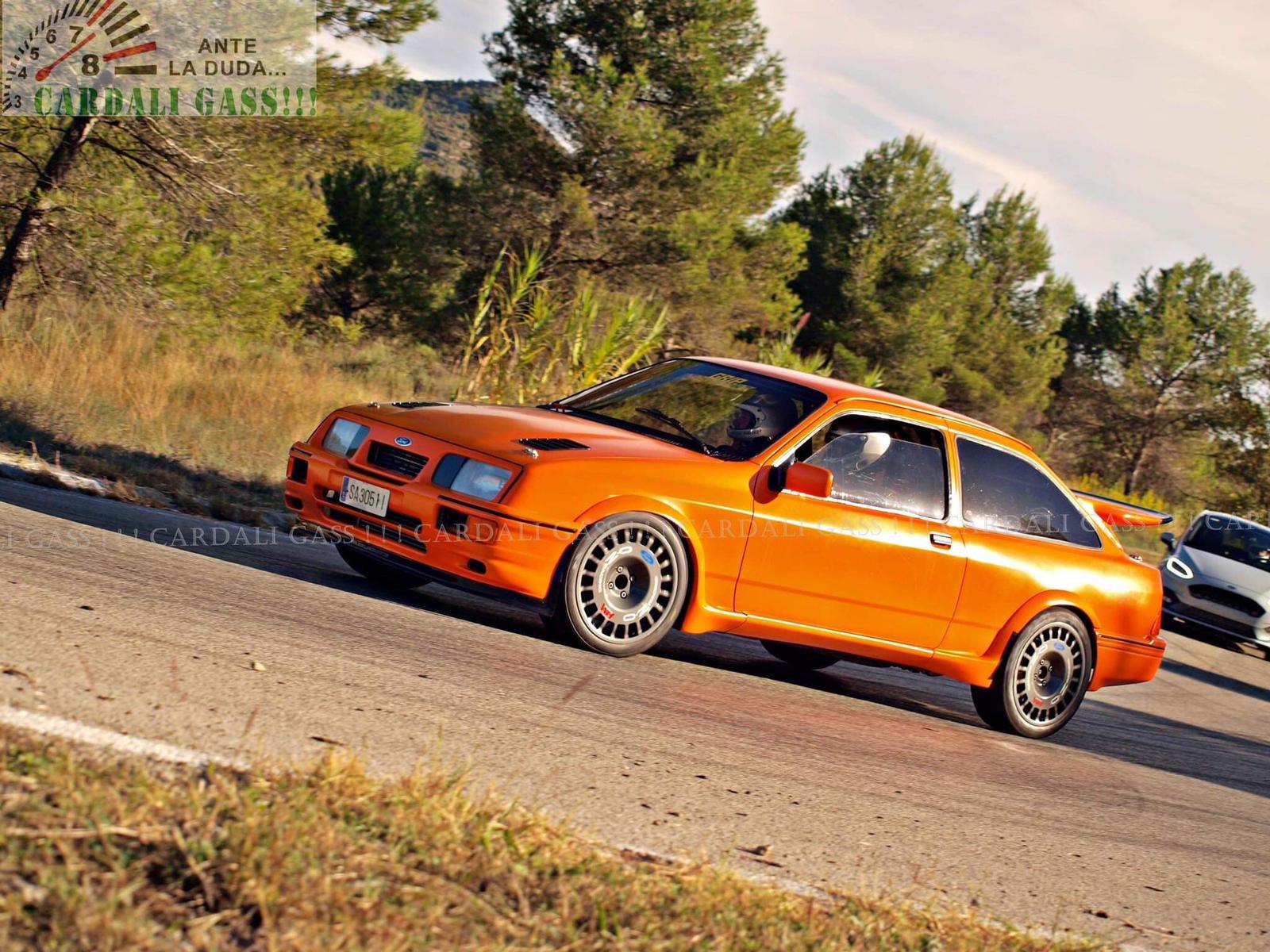 Once with both parts in his possession, the efforts focused on the mechanical part. After hard and effective work, it has been completely modified. We can define it as a Group A car of the time, but modernized. It mounts latest-generation Link electronics and a six-speed sequential gearbox. Engine 2.1.
More features of the car: Motorized butterfly system (instead of cable), water injection with ethanol, cylinder head made in England, turbo hybrid with an impressive size … How could it be otherwise, the braking is also careful : Six piston front and four rear calipers (AP Racing). The balance is right.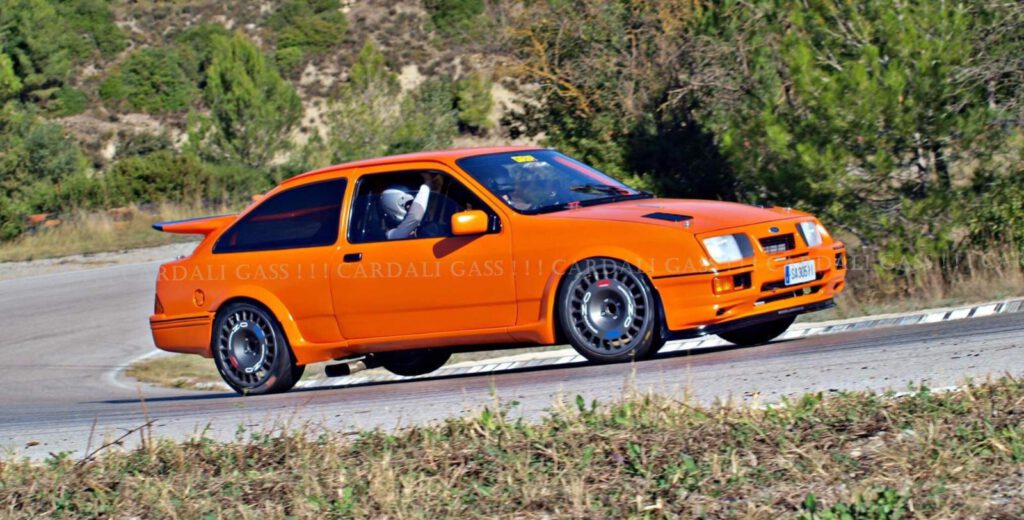 It will use ELF PERFO 105 fuel (competition special) to cool the engine well and offer more performance. Morilla defines it simply as a "cucumber" ready to fight. The exact power is unknown (until entering the bank), but currently around 500 horses: "It will depend on the reliability that we want to give it, it can be tightened even more. With the turbo at two bars, we go from 600 HP, but not it is worth it since they are not usable ", indicates the Catalan.
The look is really impressive. It is mounted with 18-inch wheels, which has made it necessary to modify the wheel arches, suspension arms, rear axle so as not to touch the rim … The chosen color is orange, usual in his BMW M3 E36, with which he conquered to many fans.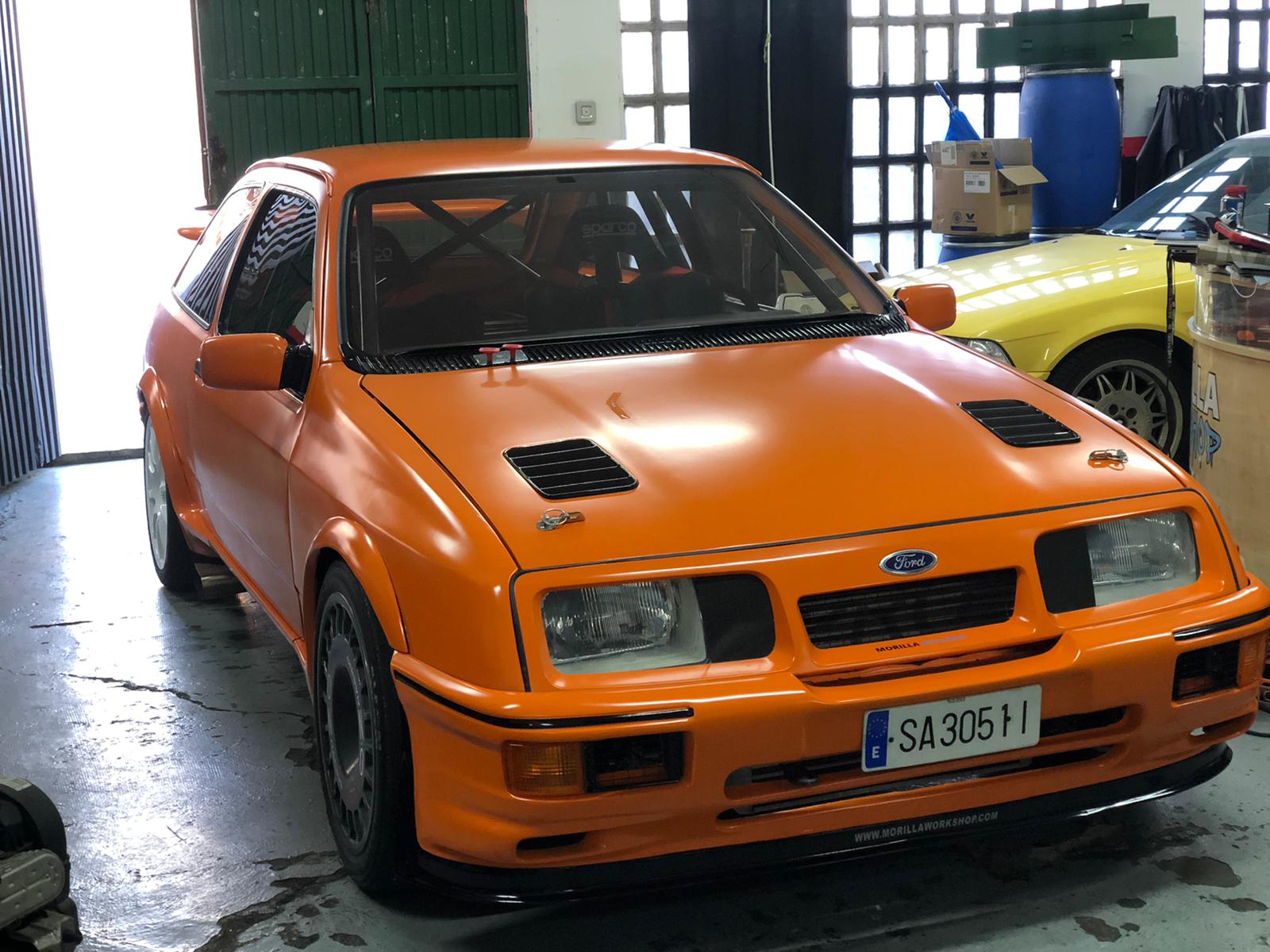 After testing it on the circuit, where he has done several laps, he has been very surprised with the behavior: "I have done two laps and it seemed like it would have taken my whole life. It is very docile, the sequential box is the bomb … I think it's brutal as a set that we've created. When we start to squeeze him, the devil inside him will come out. I want him to make it difficult for me".
Its premiere, in Barcelona
You will have to wait for a few weeks. Morilla wants to get everything ready, carry out some more tests on the track and ensure that the car is reliable. The driver doesn`t have a license, and this is the situation: "We could do something at the end of the year, but the goal is set from the year 2021″, he confirms.
It will carry out, as has been the case in recent years, varied hillclimbs and rallysprints. In addition, he also expressed his intention to run a test of the Spanish Endurance Championship, on circuits, within the Legend category: "We want to try new things and the circuits are a good possibility".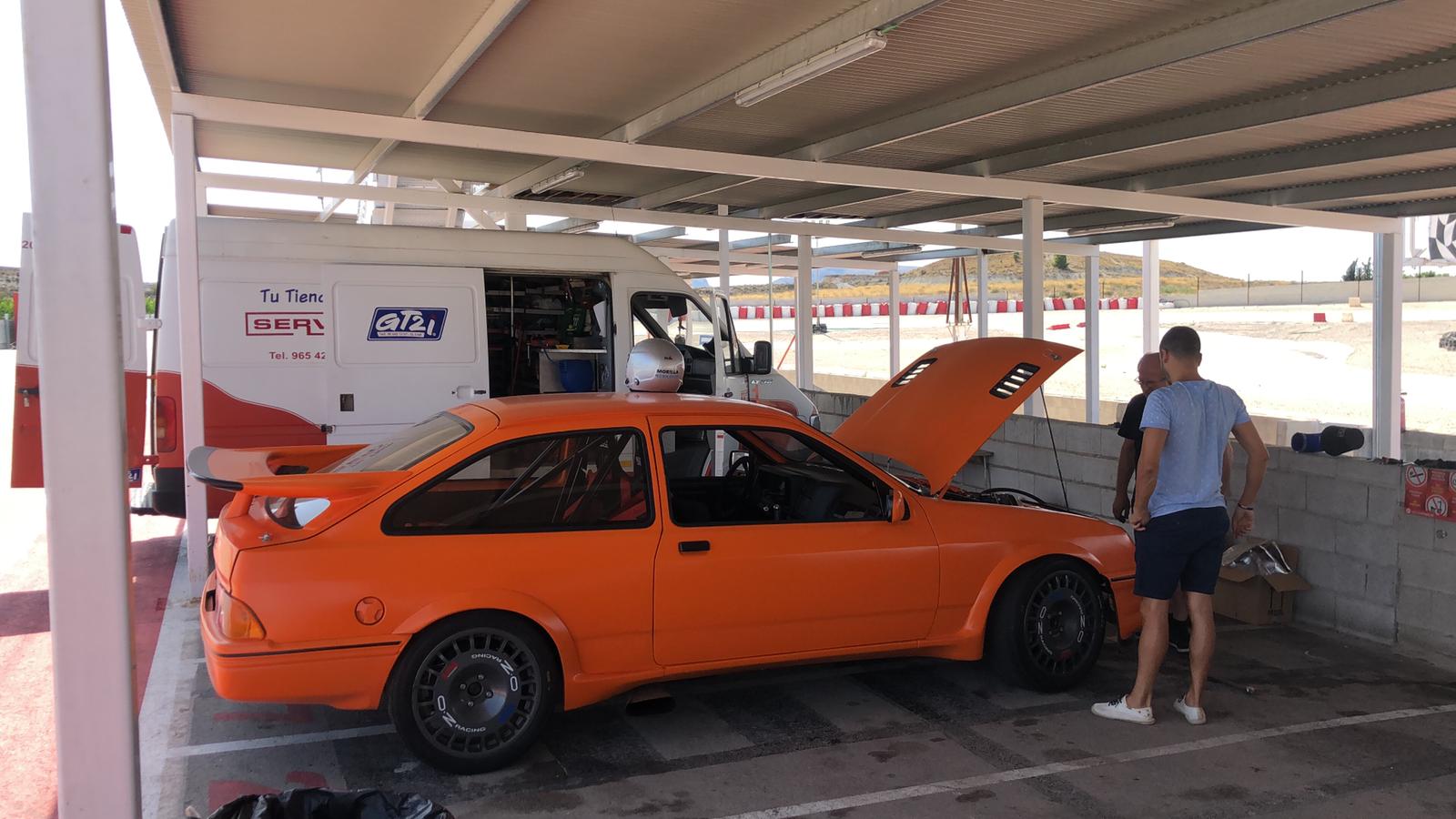 Visits to the north of Spain, one of his favorite places, also seem assured in 2021: "There are many climbs, we would like to be in all, but it is impossible … Opakua, Urbasa … There are many that we love," he admits . His union with the Basque fans has been maintained for more than ten years, with his appearances in that community with his BMW M3 and 1 Series.
Curiously, his old BMW M3 E36 has remained in this place, in the hands of Santiago Erdoiza. This driver has already carried out several rallys with this car (the last one in Zamudio) and has adapted to perfection. It is a mount that has given our protagonist many joys. And those that remain with what is to come … Thank you and good luck Sergi Morilla! Acknowledgments: HM Motorsport and Turbo Exclusive.