Tiempo de lectura:
2
mins
Efrén Llarena, Euopean Championship driver that we enjoyed live several weeks ago, performed a new live yesterday with the popular journalist José Antonio Ponseti through Instagram. After the official announcement by the ERC, the driver of Burgos will start their season at the Rallye in Rome during the weekend of July 20. Seen the near return, he shows "really happy and animated".
Once immersed in the "new normality", if the deadlines are met, Llarena will perform a test with the Citroën C3 R5; "When we can move from Spain we will test in Portugal to test the car on asphalt with Sports & You". These tests are scheduled for the end of June. The Junior European Champion is aware of the few kilometers of test he will be able to do before the Italian event: "We will do around a hundred, so we will be in inferior conditions. Many drivers from other countries less affected by the COVID-19 have been doing tests for about two months, "he said.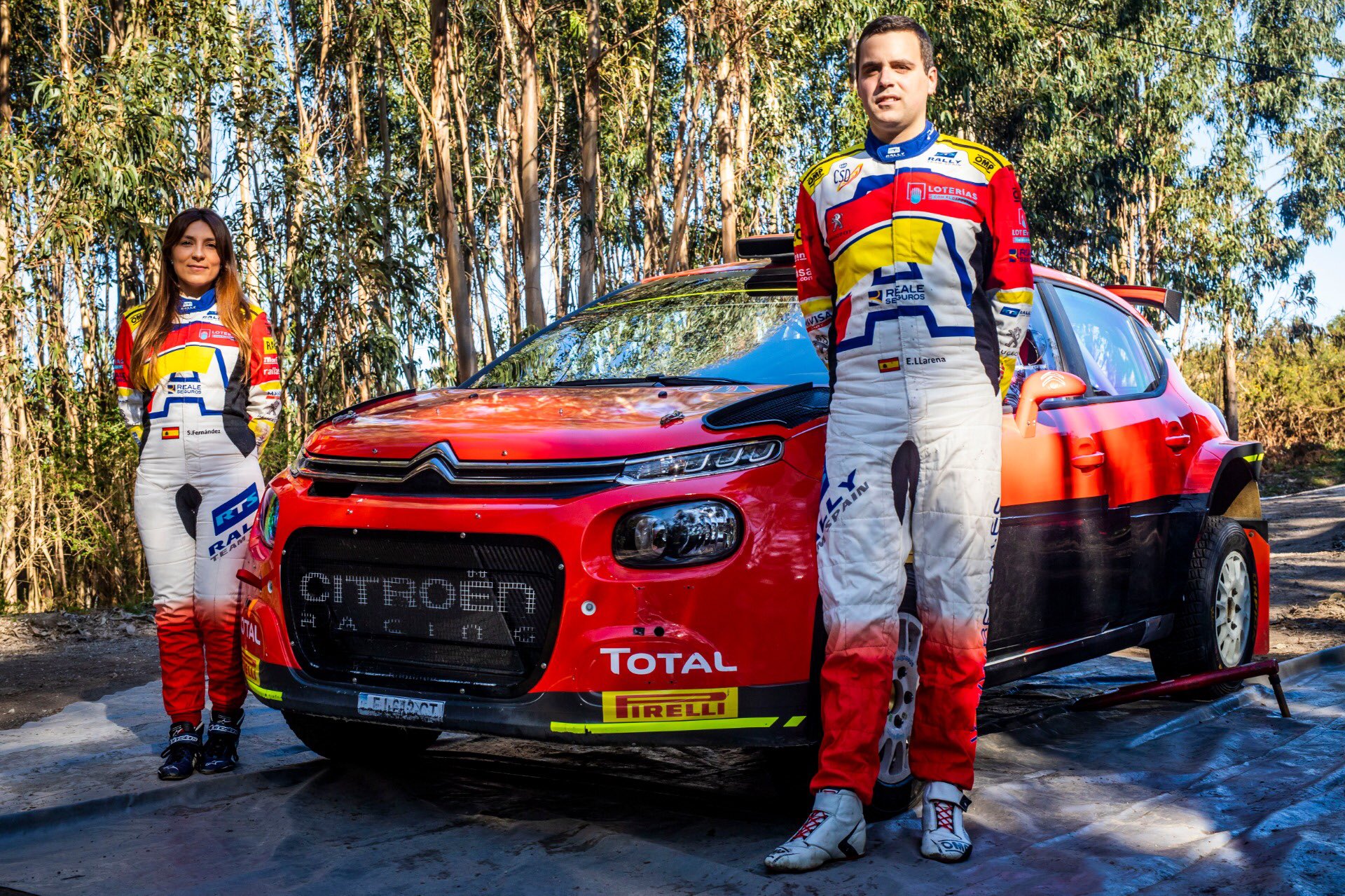 In addition to the program as an official at the ERC, his role with Peugeot Sport in several WRC races is on the air. As he told Tramalón, Efrén Llarena was assured of his participation in the Finnish Rally with the 208 Rally4, a car he is helping to develop. After the cancellation of the mythical race a few hours ago, everything is in the air. " We could go to Wales, but we know absolutely nothing at the moment", as he has confirmed.
The Espinosa de los Monteros driver was also sincere about his rivals this year. "There are Lukyanuk, Ingram, local drivers… But my biggest concern is Craig Breen", he said. The Irishman has an official program with Hyundai Motorsport and MRF Tyres, so he will be "the rival to beat". With regard to rallies, he feels "very confident", but there is one test that seems more complicated for his interests: "I am a little worried about the Latvian Rallye, because it is very fast. It's like Finland, but without jumps. With R2 we were going very fast, but with an R5 there can be people with much more speed. In the rest of the races I'm confident at 200%, he said.
Here you can enjoy the full live: